IF NAJIB IS INNOCENT, UMNO DELEGATES WOULD RUSH FROM AGM TO THE U.S. EMBASSY TO DEMAND APOLOGY: BUT THEY ALL KNOW WHAT GOLF BUDDY TRUMP ALREADY KNOWS – NAJIB IS MO1, THE GREATEST KLEPTOCRAT THE WORLD HAS EVER ENCOUNTERED
Prime Minister Najib Abdul Razak should take action against US attorney-general Jeff Sessions' "disparaging" remarks about Malaysia's troubled sovereign wealth fund 1MDB, said Petaling Jaya Utara MP Tony Pua.
"Najib must summon the US ambassador and file an official protest to his golf buddy, US President Donald Trump, against Sessions for disparaging and destroying Malaysia's international reputation.
"In fact, he should immediately file an official complaint to Trump and demand an apology from the US government," Pua said in a statement today.
Malaysiakini reported yesterday that at the Global Forum on Asset Recovery (Gfar), Sessions had described the alleged misappropriation of funds from 1MDB as "kleptocracy at its worst".
He had also revealed that nearly half of the US$3.5 billion corruption proceeds seized by the US government thus far had come from the 1MDB-related civil forfeiture suits.
It was also reported that Putrajaya had purportedly did not respond to a request from the World Bank to include the 1MDB scandal as a case study at the forum.
Pua said the allegations against 1MDB have taken a more serious turn now that the US attorney-general acknowledged it at Gfar, a global forum hosted by the World Bank and the United Nations Office on Drugs and Crime.
He questioned whether Najib will let a foreign country like the US destroy Malaysia's reputation and credibility on an international stage without speaking out to defend its honour.
"Does he think that Sessions' speech will have no impact on Malaysia's attractiveness as a destination for tourism and investment?" he asked.
'Quiet as a mouse'
Since the Umno annual general assembly is taking place this week, Pua said there can be no better time for Najib to speak out against Sessions or the US government.
"There could not be a better opportunity for the prime minister to boast to his faithful that he has taken the firmest possible action against foreign powers bent on sabotaging Malaysia's economy and progress.
"Hence why is Najib remaining quiet as a mouse?
"Is it because Sessions has merely stated what is the inconvenient truth for him and his administration?" Pua said.
If that is the case, he said Najib should answer to Malaysians as to why not a single person related to 1MDB has been investigated and charged.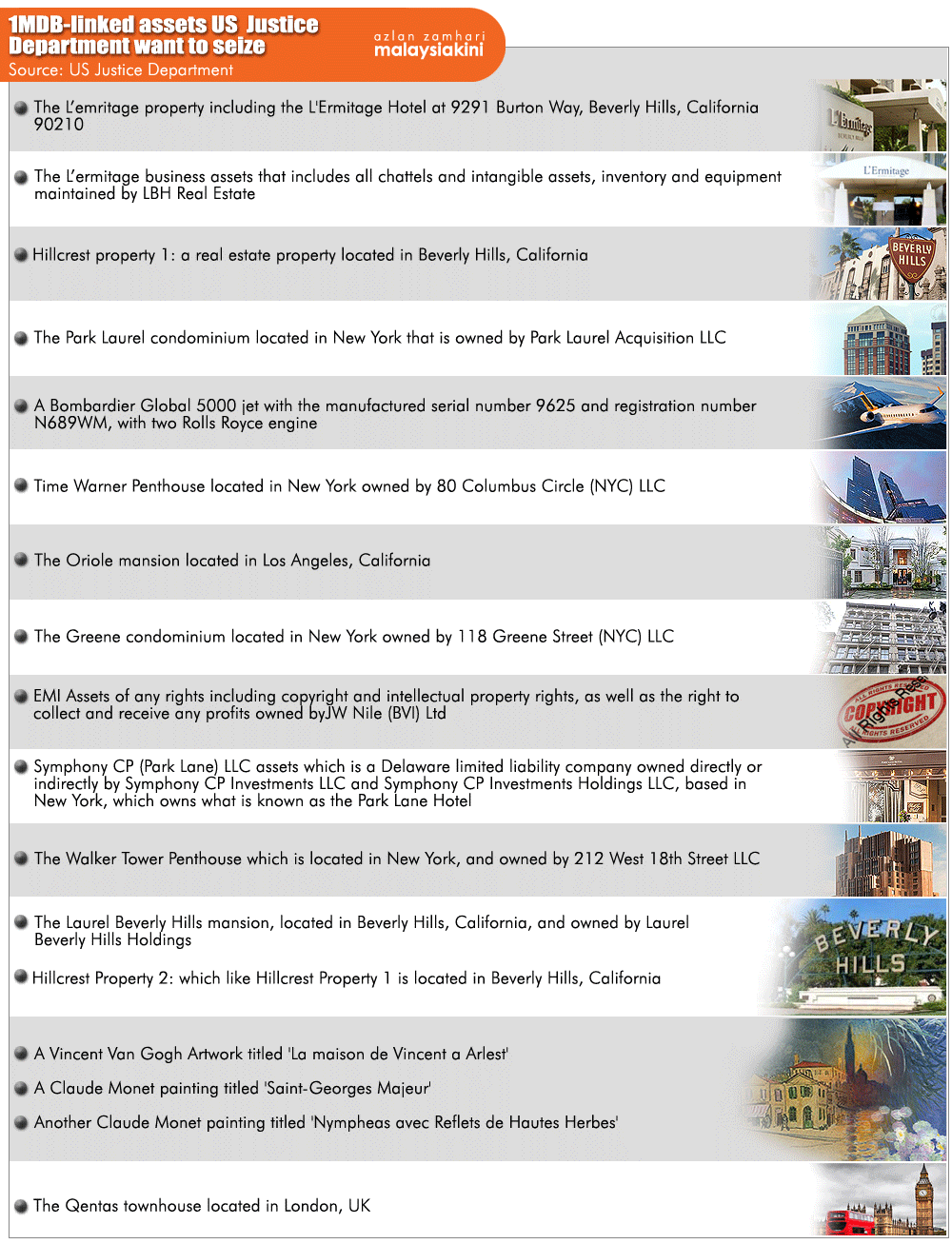 – M'kini
.