HOW PUAD CAN LIE! NAJIB SYCOPHANT SLAMS PAS NO.2 FOR SAYING PUTRAJAYA'S OWN FAILURE TO PROBE 1MDB LED TO U.S. DOJ STARTING ITS OWN PROBE
Umno supreme council member Mohd Puad Zarkashi slammed PAS deputy president Tuan Ibrahim Tuan Man for claiming that Malaysia's refusal to pursue the 1MDB case prompted foreign countries to investigate the financial scandal that has spanned the globe.
"What paved the way for foreign powers were certain individuals lodging reports (against 1MDB abroad), with the intention of courting foreign intervention in the political conflict of our country.
"This argument is supported by PAS president Abdul Hadi Awang himself," said Puad, who heads the government's propaganda arm, the Special Affairs Department (Jasa).
Puad's statement was contained in a lengthy information blast sent out by Jasa, through WhatsApp.
He also rubbished the call by Tuan Ibrahim and several other opposition leaders for the government to set up a Royal Commission of Inquiry (RCI) into the 1MDB scandal, since it had set up an RCI on the foreign exchange market (forex) scandal, which occurred around 30 years ago, when Dr Mahathir Mohamad was prime minister.
Puad argued that an RCI on 1MDB was not necessary as the government had already taken a number of measures.
"Firstly, (the government has) stabilised the financial position of 1MDB and reduced its debt level drastically through the 1MDB rationalisation plan.
"Secondly, the government, through the audits and investigations by the Auditor-General's Department and Public Accounts Committee, which included the opposition as well, has proven the claims that 1MDB's funds are missing, stolen or misappropriated are untrue," Puad said in the message disseminated through WhatsApp.
He also chastised Tuan Ibrahim for his criticism that the auditor-general's report on 1MDB was classified under the Official Secrets Act 1972.
Puad claimed it was the then auditor-general who classified the audit report on 1MDB as secret.
"However, the audit and conclusion made by the Auditor-General's Department were incorporated in the PAC report.
"If he (Tuan Ibrahim) is hardworking, he could refer to the Hansard of the PAC proceedings, which included testimony from the auditors Deloitte, KPMG, the 1MDB chief executive officer and board of directors, and then decide whether it was done transparently," Puad added.
Despite Puad's insistence that the PAC report had confirmed that everything in 1MDB was above board, the findings specifically said the Auditor-General's Department was unable to confirm US$2.173 billion in payments.
Incomplete supporting documents submitted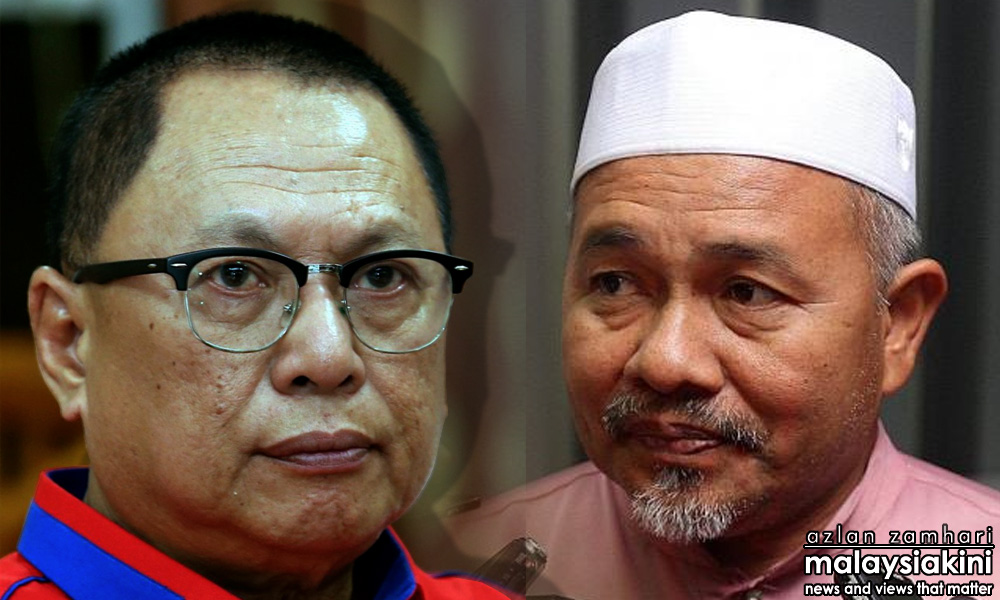 "The Auditor-General's Department was unable to confirm the payment of US$855 million, US$993 million and US$295 million as an option termination payment and/or top-up security deposit to Aabar Ltd.
"This was due to the incomplete supporting documents submitted by 1MDB to Auditor-General's Department," the report states.
The PAC report also stated that US$700 million out of US$1 billion in initial investment, meant for a joint-venture with PetroSaudi International, was transferred to Good Star Ltd.
1MDB chief executive officer Shahrol Azhar told the PAC that Good Star Ltd was a subsidiary of PetroSaudi.
The PAC report stated that the account to which the US$700 million was transferred to was "not involved in this joint venture project".
Investigations and court proceedings in the US and Singapore established that the company was owned by Penang-born businessperson Low Taek Jho, better known as Jho Low.
The PAC report on 1MDB can be found here.
Puad, in his statement, also criticised Tuan Ibrahim for questioning attorney-general Mohamed Apandi Ali's refusal to prosecute the 1MDB case, despite Bank Negara's recommendation to do so on the PetroSaudi deal.
He said Apandi, in his statement on Oct 13, 2015, had clearly said there would be no prosecution because it was Bank Negara that had given permission to 1MDB to conduct its transactions in September 2009, September 2010 and in May 2011.
Puad added that the investigation into 1MDB in Malaysia was not proceeding as fast as in other countries because of the need to establish an offence beyond reasonable doubt.
He claimed this was in contrast to the civil forfeiture suits of the US Department of Justice (DOJ), which did not need to establish prima facie evidence and were based on "complaints and suspicion".
The US believes that at least US$4.5 billion were misappropriated from 1MDB, part of which was laundered through the US financial system.
– M'kini
.