HOW AFRAID THEY ARE OF DR M: IN CAHOOTS WITH PKR & UMNO, PAS DECLARES NAMING INTERIM PM AS 'UNCONSTITUTIONAL' & 'UNHEALTHY' – THIS DESPITE ITSELF CALLING FOR 'ALL-MALAYS' CABINET
The proposal of having an interim prime minister (PM) is both unhealthy and unconstitutional, said PAS today.
In a statement, PAS secretary-general Takiyuddin Hassan said such proposal, if implemented, will also not reflect a government that is stable and strong.
"PAS is of the opinion that the proposal by a certain political party in Malaysia to appoint an interim prime minister if it wins the 14th general election, is unhealthy and unconstitutional," he said…
He pointed out that Article 43 of the Federal Constitution stipulates that only the Yang Dipertuan-Agong had the discretion to appoint a PM, out of the 222 Members of Parliament, and who, in the Ruler's discretion, "can command the confidence of the majority of Dewan Rakyat members."
He added that Clause 2 of Article 40 of the constitution also states that the king has the prerogative to appoint the PM, without heeding the advice from others.
"Should there be a situation after the election, where no party has won the majority, or the seats won are still not enough to form a government, PAS believes the Agong can then use his discretion to choose a prime minister from either the majority-winning party or a minority party.
"A 'locum' prime minister is not a good practice and does not reflect a strong and stable governance," said Takiyuddin.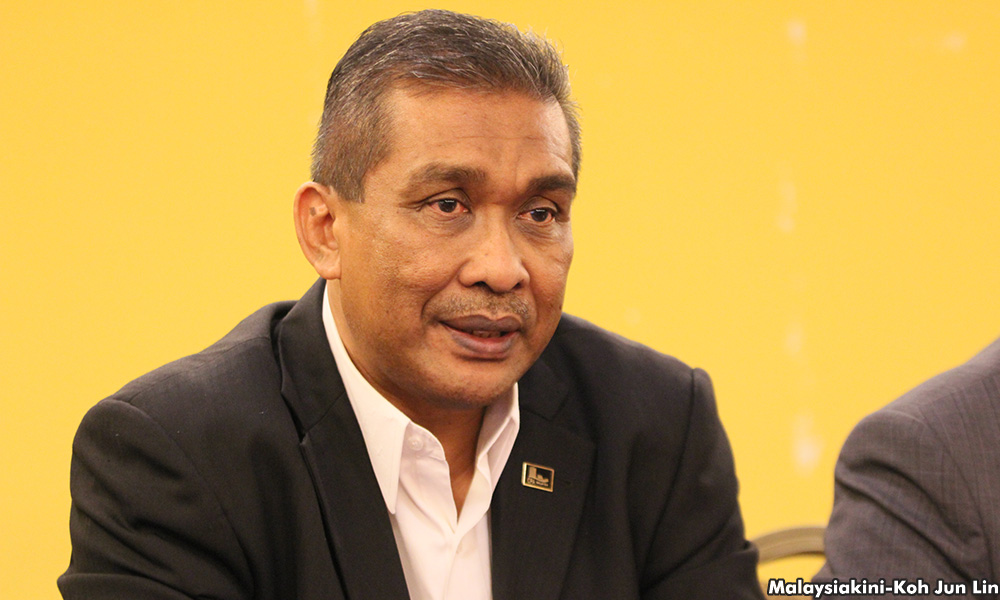 Takiyuddin's remarks come following news that PKR has agreed to have Pakatan Harapan chairperson Dr Mahathir Mohamad as the opposition coalition's interim PM, pending the release of its de facto leader Anwar Ibrahim from prison.
PKR has maintained that no formal decisions have been made about this, either by the party of by Anwar himself.
The idea to appoint former premier Mahathir as interim PM pending Anwar's release was first mooted at the Harapan leadership retreat on Dec 1 and 2.
MKINI
.