HE WHO LAUGHS LAST LAUGHS LOUDEST: CONTAMINATED BY NAJIB LARGESSE, NIK AZIZ'S 'BLUR' SON MOCKS AMANAH FOR RECEIVING THE LEAST SEATS
PAS central committee member Nik Mohamad Abduh Nik Abdul Aziz has mocked Amanah for being allocated the least parliamentary seats to contest in in Peninsular Malaysia.
"They are angry, sad and speechless for being allocated only a few seats after having laughed and mocked PAS for wanting to contest in every seat that Amanah wanted to," he said in a Facebook posting today.
Nik Abduh did not mention Amanah specifically, but it was apparent he was referring to the allocation for seats announced at the Pakatan Harapan convention yesterday.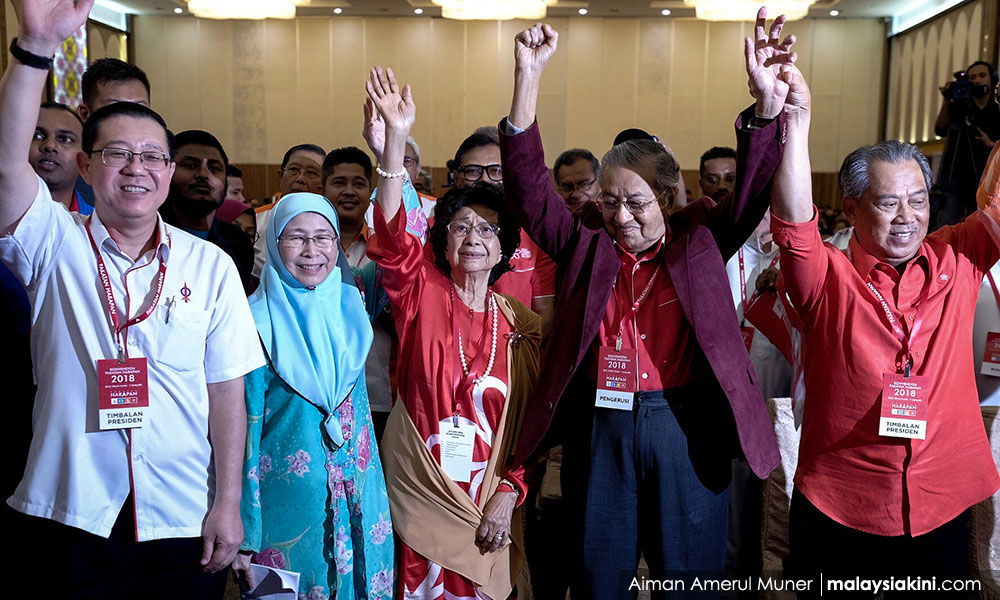 At the convention, it was declared that Bersatu would get the lion's share of parliamentary seats on the peninsula, with 52, compared to PKR's 51, DAP's 35 and Amanah's 27.
Yesterday's event was also boycotted by Johor Amanah, with the party only being allocated two parliamentary seats to contest in the state, Pulai and Parit Sulong.
Johor Amanah were intending to contest in five of the 26 parliamentary seats in Johor.
Amanah deputy president Salahuddin Ayub said that grassroots leaders should be allowed room to vent their frustration, but expressed hope that they will be granted more state seats in future negotiations.
– M'kini
.