HAS KU NAN GONE CRAZY? PUPILS FORCED TO CHANT 'LONG LIVE UMNO', SING UMNO SONG AT PUTRAJAYA SCHOOL: TEACHERS UNHAPPY, SAY 'WE DIDN'T AGREE BUT THE MINISTRY DECIDED'
Hundreds of pupils and teachers of SK Putrajaya Presint 14 (1) participated in a "class decoration and performance" competition with the theme "Umno and independence #Negaraku".
Umno flags were draped all over the primary school's compound. The pupils also brandished Umno flags and crooned the party's anthem.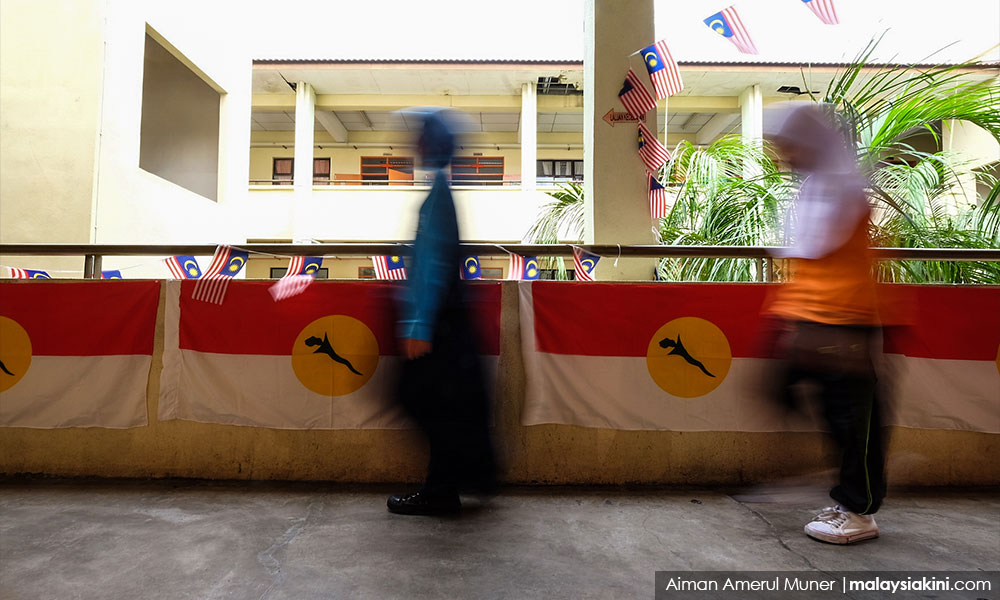 During one performance, pupils waved the Jalur Gemilang and Umno logos.
At one point, a banner with the words "Hidup Umno, Hidup Melayu. Dulu, Kini dan Selamanya" (Long Live Umno, Long Live Malays. Before, Now and Forever) appeared on stage.
The event was organised by the Federal Territories Ministry, the Putrajaya Education Department, Putrajaya Umno division education bureau and two other NGOs.
Federal Territories Minister Tengku Adnan Tengku Mansor was present for the prize awarding ceremony.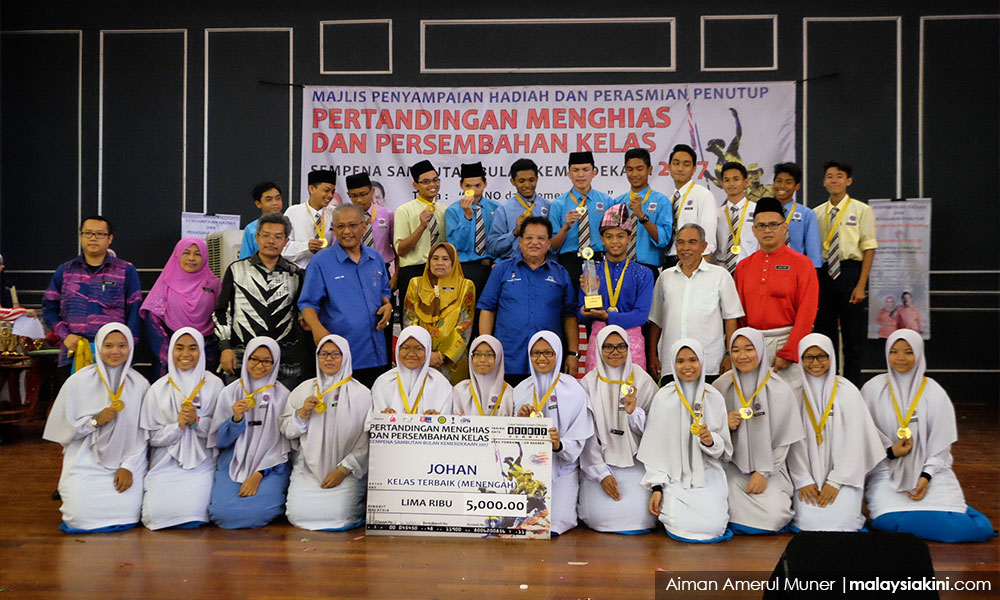 During his speech, Tengku Adnan urged teachers to join Umno. After the minister finished his speech, the pupils chanted "Hidup Umno!" (Long live Umno!).
Following this, the minister was given a tour of the decorated classrooms by headmaster Mohd Amin Hamzah, to the tune of the Umno song being hummed by the pupils.
In one classroom, there was a nasi kunyit dish that was fashioned into an Umno logo.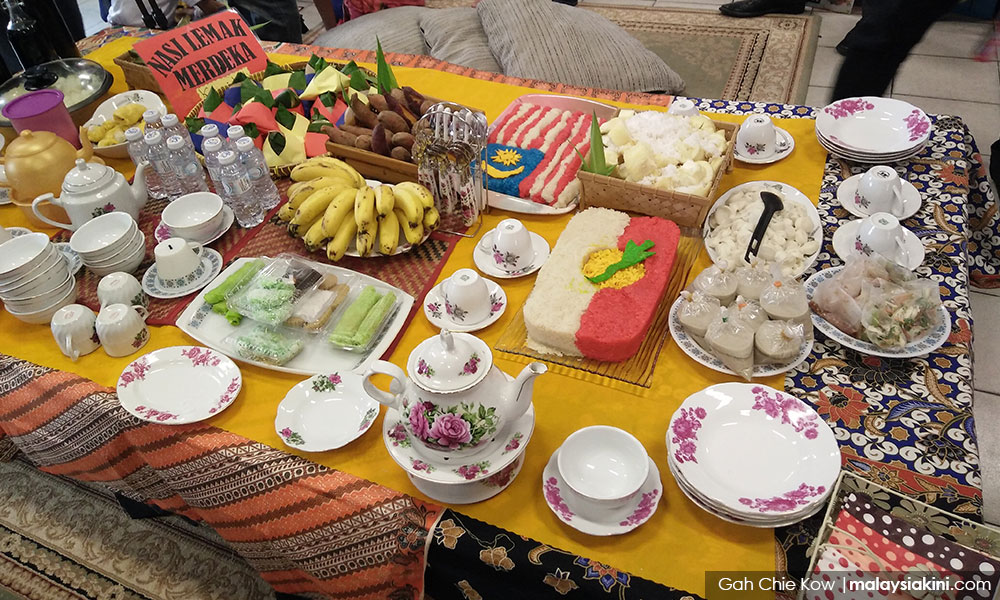 Approached by reporters later, Tengku Adnan declined to comment when asked if it was appropriate for Umno flags to be present in schools.
Speaking to Malaysiakini later, Mohd Amin said the school had not violated any rules. He explained that the theme was set by the Federal Territories Ministry.
"Actually, it (the political element) wasn't too obvious. We were merely supporting an activity organised by the ministry. This has nothing to do with politics," he said.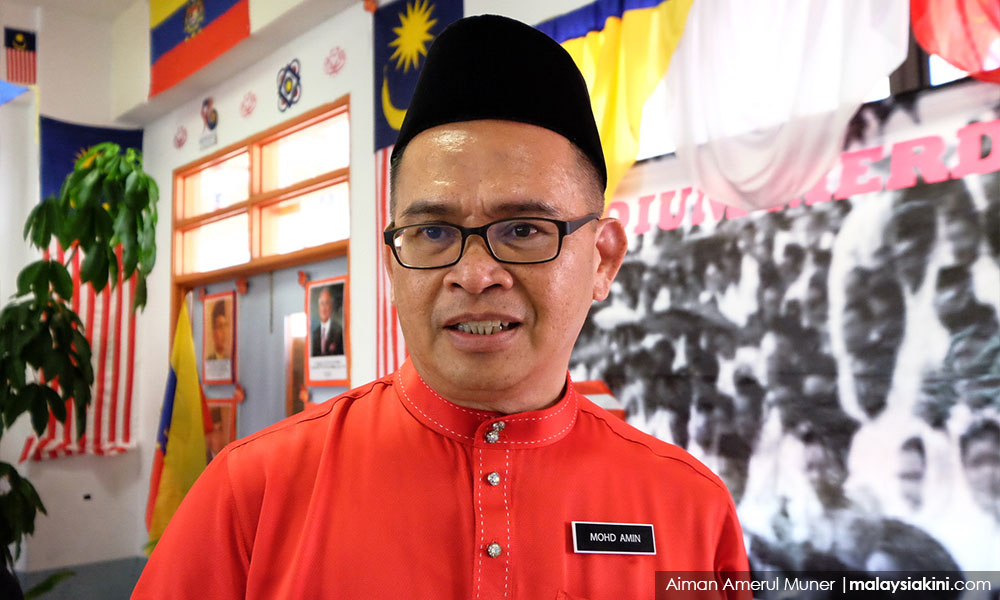 Asked about Umno flags and the fact that pupils were made to sing the party song, Mohd Amin said: "This is just temporary."
A teacher, who spoke on condition of anonymity, said some of his colleagues were uncomfortable with the political nature of the event.
"We did not agree to such an arrangement because we don't like politics. But since the ministry decided to use this theme, what can we do?
"Last year, the ministry asked us to use the theme 'Kemerdekaan' (Independence)," said the teacher.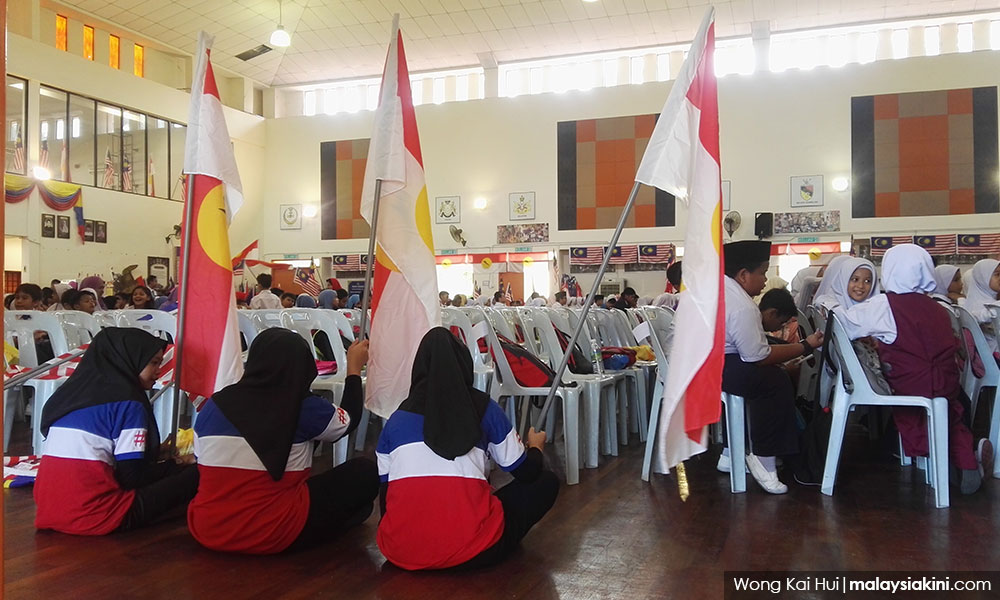 The teacher said the ministry had sent a team to inspect the school compound before the event took place.
"I have no idea where the children learned to sing the Umno song. We didn't teach them. We only trained the students who participated in the competition," the teacher said.
– M'kini
.