HARAPAN COMPONENTS START TO COMPROMISE, GET DOWN TO WORK: AMANAH MAN MAY BE FIELDED IN KA SIONG'S AYER HITAM UNDER DAP TICKET
An Amanah candidate may contest in the parliamentary constituency of Ayer Hitam, which was allocated to the DAP, but using the latter's party logo.
The Ayer Hitam parliamentary seat is of strategic importance as its BN candidate is MCA deputy president Wee Ka Siong.
PKR vice-president Rafizi Ramli, when contacted on the speculations of such an arrangement, confirmed the proposal was made as a compromise.
When asked to comment, Amanah deputy president Salahuddin Ayub was coy about the proposal.
"I can't confirm it tonight," he told Malaysiakini.
Both Rafizi and Salahuddin (photo) were part of the Pakatan Harapan seat negotiation process.
Rafizi revealed that under an initial proposal, DAP was prepared to give up two parliamentary seats to Bersatu in exchange for PKR's Segamat.
Segamat had been a traditional DAP seat until the last general election when it had to give up the constituency in exchange for PKR's Gelang Patah, which DAP supremo Lim Kit Siang later won.
However, PKR had already ceded several seats to Bersatu and found it difficult to make further concessions, therefore it fell upon Amanah to make concessions.
"PKR would have become the biggest loser (if it surrendered Segamat) because we don't get anything," said Rafizi.
It was DAP then chose to settle on Ayer Hitam.
Amanah, a splinter of PAS, had laid claim to most of the parliamentary seats contested by the Islamic party, including Ayer Hitam.
As a compromise, Amanah gave up Ayer Hitam but would still be able to contest the seat under DAP's logo.
In exchange, DAP gave up Tanjung Piai to Bersatu.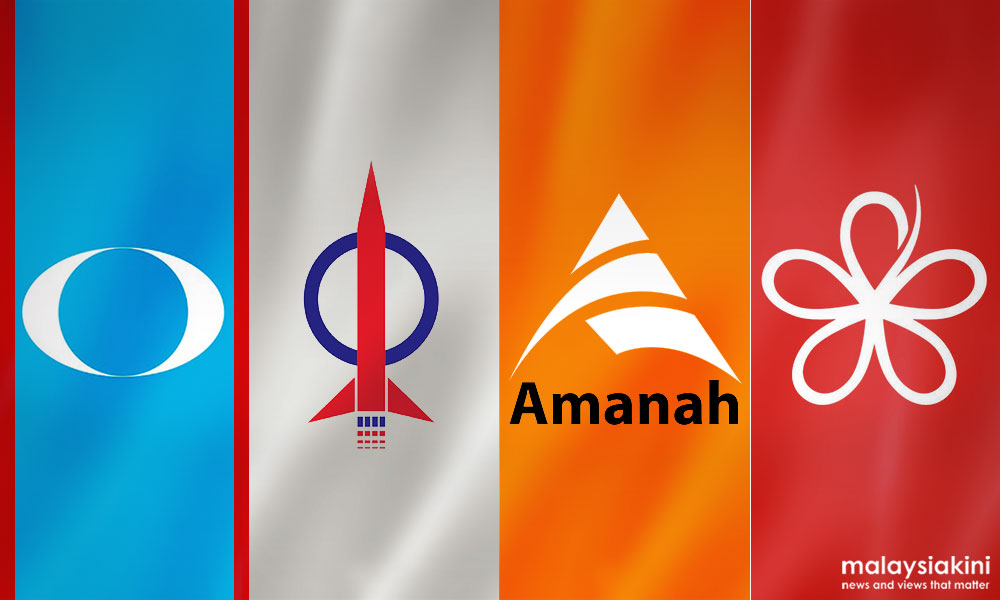 In the 2013 general election, BN's Wee Ka Siong defeated PAS' Hu Pang Chow by a 7,310-vote majority. Hu had since joined Amanah.
In contrast, BN's Wee Jeck Seng defeated DAP's Mahdzir Ibrahim with a 5,457-vote majority in Tanjung Piai.
DAP also surrendered Alor Gajah to Bersatu.
DAP contested a total of 36 parliamentary seats in Peninsular Malaysia during last general election. In will contest 35 in the upcoming general election.
At the Harapan convention on Sunday, it was announced that Bersatu will contest in 52 parliamentary seats will PKR will take 51 and Amanah 27 in Peninsular Malaysia.
Seat negotiations for East Malaysia and state seats is ongoing.
– M'kini
.