HADI PREDICTS GE14 FREE-FOR-ALL: BUT IF PAS GETS 40 SEATS, WE WILL BE KINGMAKER
PAS president Abdul Hadi Awang predicted no single party would get enough seats to form the next government, and said the Islamist party was in a good position to make demands if it had enough seats.
"If PAS can get 40 parliamentary seats, other parties wouldn't be able to form (the) government without depending on our 40 seats.
"This means we would be the ones who would be needed for anyone who wants to form (the) government.
"With 40 seats, we, therefore, have influence and can make all sorts of demands," PAS organ Harakah Daily reported Hadi as saying yesterday.
He was speaking at a ceremony to officiate a RM1 million donation to Wisma Darul Iman at Masjid Rusila, in his constituency Marang, Terengganu yesterday.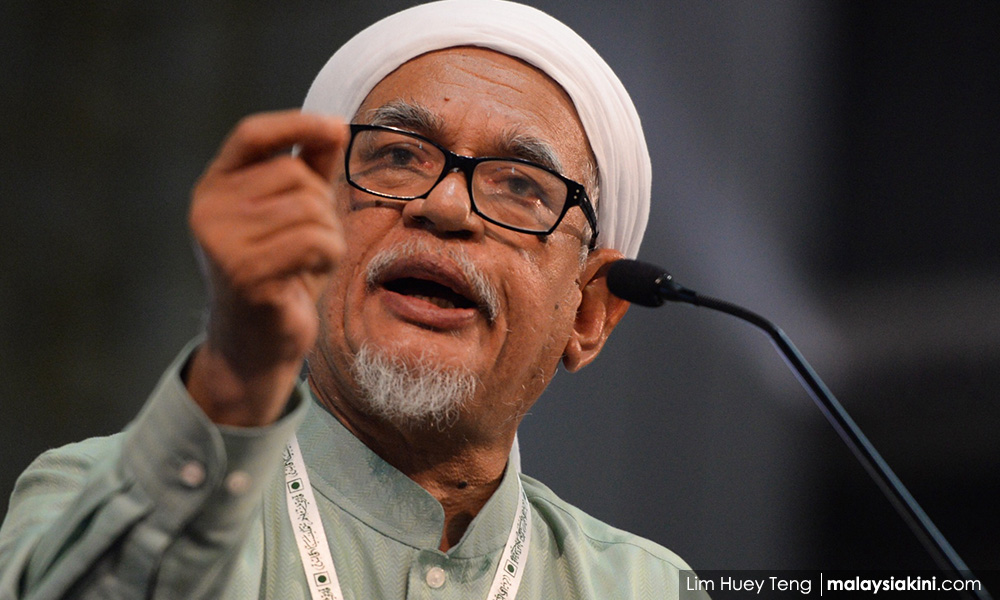 According to an analysis by Wong Chin Huat last September, in the 2013 general election, PAS contested 65 parliamentary seats and won 21, six of which are being held by Amanah MPs.
They have also lost Pokok Sena, now held by a presently independent Mahfuz Omar after the latter quit the party at the start of the year.
The former PAS leader has yet to decide on which party he would join.
– M'kini
.