GUAN ENG: NO DECISION ON WHO TO BE PM AT PAKATAN MEETING THIS FRIDAY
Pakatan Harapan will not be making a decision yet as to who will be the coalition's prime minister should it win the 14th general election (GE14), said DAP secretary-general Lim Guan Eng.
It is learnt that Harapan leaders are meeting this Friday, June 9, but Lim said the agenda on PM is not on the table.
Describing the meeting as merely a "normal one", the Penang chief minister said several leaders will not be attending the session as they will be overseas.
"The question of PM will not be decided at this coming meeting," Lim said at a press conference today.
This became an issue after former premier and Parti Pribumi Bersatu Malaysia (Bersatu) chairperson Dr Mahathir said he may be forced to consider taking up the post if Harapan has such a plan.
Certain quarters, including analysts and Harapan critics, said they expect to see a split in the opposition coalition as the component parties differ in their choice of PM.
However, Lim said the speculation that there is a spat between Harapan leaders over the issue was merely a "BN propaganda".
He insisted that DAP was not involved in any spat, with any component parties in Harapan.
"If there is one involving the DAP, you can ask me, but there is none, we are just part of the discussion.
"You shouldn't be asking me if it involves another party, but there are opinions which are being offered," Lim said.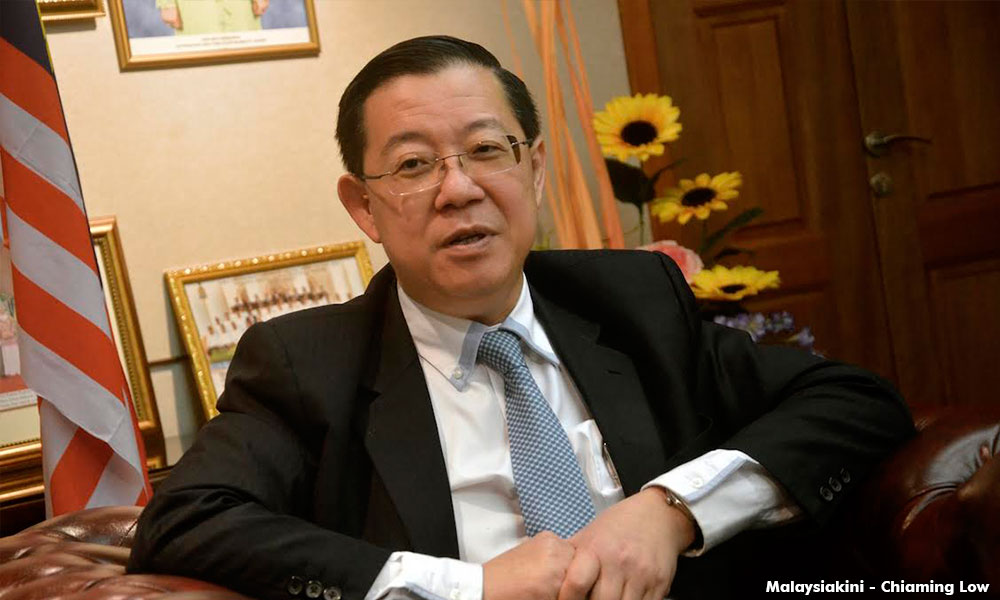 "We are very strong individuals who offer our opinions forcefully, but that does not mean there is a spat," he added.
"We have come to accept strong opinions being offered forcefully".
Asked if DAP can offer any suggestions to "smoothen" the discussion, Lim replied "they can do it themselves, DAP does not need to do it".
He said all parties in Harapan must be allowed to express their views as it is part of "give and take" during a democratic discussions.
He told critics not to jump into assumptions just because an issue like the premiership under Harapan's rule is being discussed.
Meanwhile, Lim reiterated that DAP's stand has remained clear, that PKR supremo Anwar Ibrahim should be the PM candidate.
"However, during the interim period, certain suggestions can be made".
He backed Anwar's remark that the matter is still open for discussion.
"As Anwar said, it will be decided by consensus, it is not one person's decision, we all agree to that".
If Harapan decides on Anwar as PM, the coalition still needs to find a candidate to fill his space during the interim period.
This is because even if Anwar is freed as early as next year, in the absence of a pardon, his conviction bars him from contesting in an election for five years.
– M'kini
.