GOD HAS SPOKEN – IT'S TIME FOR GERAKAN TO CHASE GUAN ENG OUT: ZAHID USES PENANGITES' FLOOD MISERY TO ATTACK DAP
KUALA LUMPUR – After recent natural disasters in Penang, Deputy Prime Minister Datuk Seri Ahmad Zahid Hamidi said today DAP's time in the state was almost over.
He said it was time for Gerakan to step in and to recapture the state after two terms under the DAP.
"The landslide and floods show that the current Penang government emphasises on overdevelopment, something which Gerakan would have never done or do in the future," he said at the party's national delegates conference.
Zahid said Gerakan leaders helping flood victims in Penang was also a sign that showed Barisan Nasional (BN) leaders helped the people regardless of which party governed the state.
Earlier, Gerakan president Datuk Seri Mah Siew Keong also blamed the DAP government for the floods in Penang.
"Penang had never been flooded in the past, but today it has and it was because of the state government and its emphasis it put on development," he said.
Mah said while development was good, consideration should be on the people first.
"If a development affects the people, it should not happen," he said.
The three-day national delegates conference ends today.
MEANWHILE, according to Malaysiakini: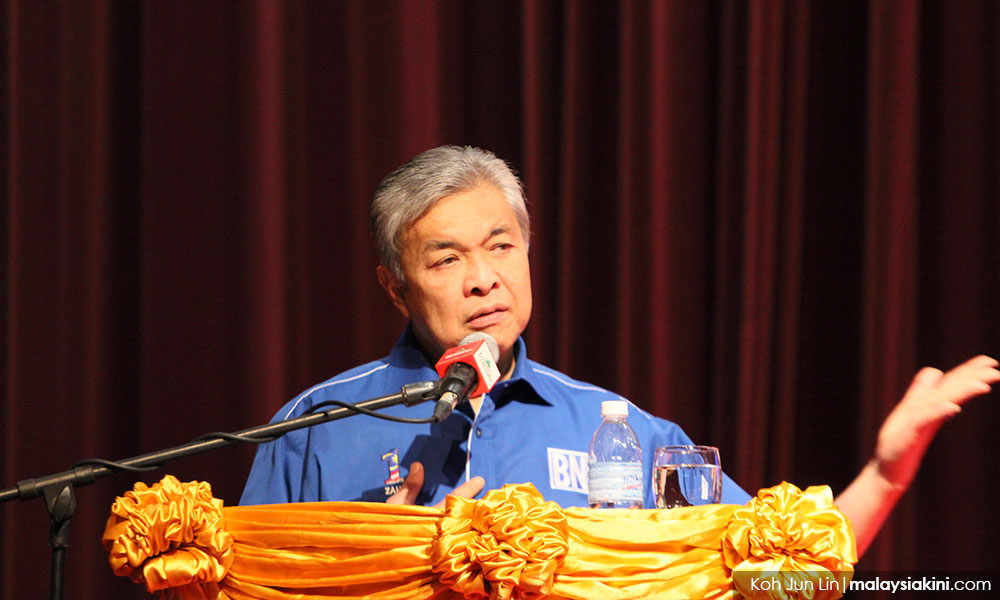 Deputy Prime Minister Ahmad Zahid Hamidi today urged Gerakan to retake the Penang government, telling the party's delegates that the recent Penang floods were a sign from God that the state was ripe for the taking.
"It is not impossible. It can be done. God had smitten those who thumped their chest claiming that Penang is free from floods.
"What happened is a sign from God that this is the best time for us to retake the Penang government," he said in his opening speech at the 46th Gerakan National Delegates' Conference today.
His speech came just after the deadly floods that hit the state last Saturday as a result of the tropical disturbance.
The floods had left at least seven dead, and the relief centres were only closed yesterdayafter the water had fully receded.
– Malay Mail / Mkini
.