GO AHEAD, MOCK ME – SO LONG AS PENANGITES GET HELP, IT'S OK: GUAN ENG UNFAZED BY UMNO-BN'S BID TO TARGET HIM, CALLS DAP'S 'FORCED' RE-ELECTIONS A 'HOLLYWOOD FILM'
SHAH ALAM – Penang Chief Minister Lim Guan Eng said today he was not affected by those who ridiculed his emotional plea for federal aid after massive floods hit the state last weekend.
"It is okay if people mock me or ridicule me for it, as long as the people get the help they needed," Lim said, referring to his emotional plea for help at 3.30am on November 5 after the state was ravaged by floods.
Lim had called on Deputy Prime Minister Datuk Seri Ahmad Zahid Hamidi to provide help for Penang to overcome the destruction left by the storm and floods.
Lim, who is DAP secretary-general, was speaking while opening the party's special congress to re-elect its central executive committee (CEC) here today.
MEANWHILE, according to Malaysiakini:
'It's like a Hollywood film,' says Guan Eng as DAP grudgingly holds re-election
DAP secretary-general Lim Guan Eng likened the party's second re-election for its central executive committee (CEC) today to a Hollywood film.
"No other political party in Malaysia has been forced to elect its CEC three times – in 2012, 2013 and 2017 – using the same list of candidates.
"It is like we are frozen in the year 2012 and having a re-election (more than) four years later. This is absolute nonsense.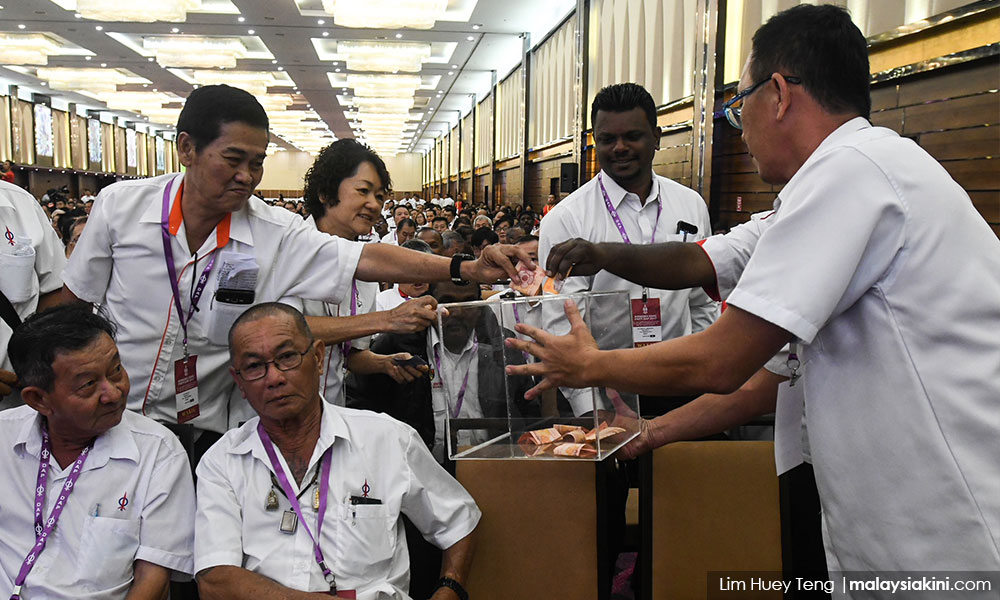 "This is something we thought could only happen in a Hollywood film but what we thought could not happen (in real life) is happening now in Malaysia," Lim said in his speech at the DAP special congress to re-elect the CEC at Shah Alam today.
Lim said the DAP had decided to comply "under protest" with the Registrar of Societies'  directive to hold a second re-election in the interest of the party.
"This is very unfair (but) if we do not obey, there is a big possibility that they might… cancel DAP's registration.
"Though we are confident we can win the case in court. But if we go to court, we cannot use the rocket symbol for the 14th General Election," he said.
The DAP had on Sept 29, 2013, voluntarily held a re-election after an excel spreadsheet error affected the results of the initial election held on Dec 15, 2012.
The leadership's 2013-2016 term expired last September, but DAP is able to postpone its election for 18 months in accordance with its constitution. This was to prepare for the upcoming general election.
However, the ROS in July cited problems in the delegates' list used for the re-election in 2013 and instructed for yet another re-election to be held.
The re-election would effectively reset the term of the DAP leadership.
– Malay Mail / Mkini
.