FOR YOUR INFO, ROS – UMNO BARU TOOK 2 YEARS BEFORE IT COULD HOLD ITS FIRST AGM, MUHYIDDIN ADVISES ROS CHIEF NOT TO BE SWAYED BY NAJIB
Umno Baru took two years before it could hold its first annual general meeting, Bersatu president Muhyiddin Yassin said today.
In view of this, Bersatu cannot be expected to hold its AGM within a year after it was formally registered, he told reporters in Pagoh, Johor.
Muhyiddin explained that only a handful of local chapters that have been officially set up and recognised by the Registrar of Societies (ROS).
He said party branches and divisions need to hold the AGM first, before the main body could hold its meeting.
"Just like Umno, it must start at the branch and division levels before the AGM.
"We will seek the ROS advice on this and how to proceed," Muhyiddin said.
He said only eight Bersatu divisions have been officially recognised and none of he divisions have officially existed for a year to warrant an AGM.
"For example, the Pagoh Bersatu division was approved on July 24. It has only been (in existence) for four months," he said.
Muhyiddin, who was Johor menteri besar at the time Umno was deregistered in 1988, said he was involved in the formation of Umno Baru and knew the due process.
'We will heed their instructions'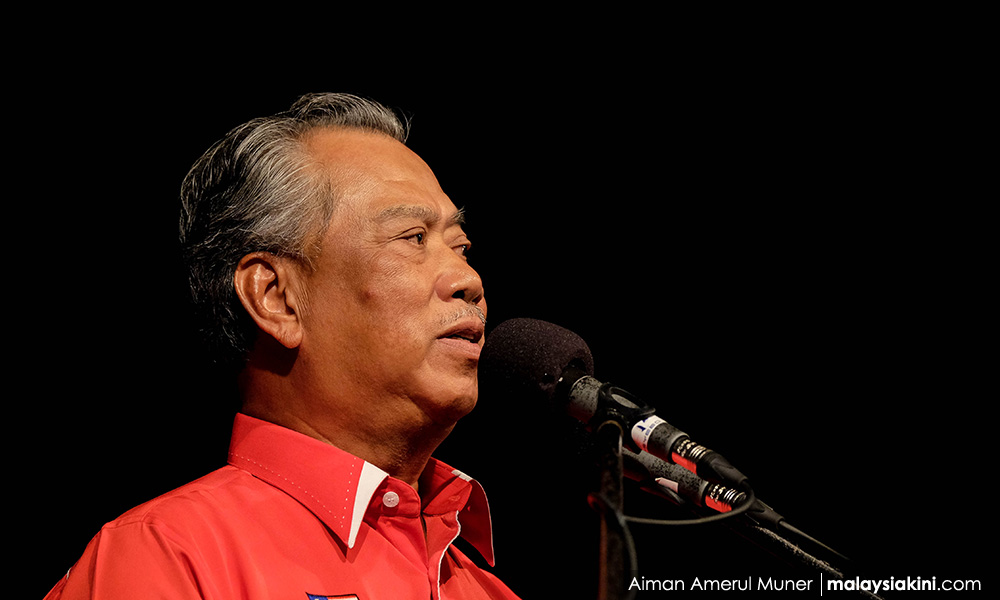 "I'm not being nostalgic about Umno… It takes time to elect a division committee… We (Bersatu) are just starting out…
"We will heed their (ROS) instructions. We hope they will enlighten us (on certain procedural matters) and provide adequate time," he said.
Earlier today, ROS director-general Suriyati Ibrahim said Bersatu had sought permission to postpone its AGM, but this was not provided for in the party's constitution.
Suriyati warned that this was a serious violation of the party's constitution and the party risked deregistration.
If the party is deregistered, it will not be able to use its logo during the coming general election.
Suriyati also said the ROS did not recognise Bersatu's extraordinary general meeting (EGM) which was supposed to have take place on Nov 2 last year.
She said the meeting minutes showed that only 12 Bersatu supreme council members were present at the purported EGM, at which the party's constitution was amended to change the name of its youth wing.
Muhyiddin did not respond to this issue during his press conference today.
At the time of writing, the Facebook page of Bersatu's Youth wing referred to itself as Pemuda PBBM.
– M'kini
.