FIRST BN DEFECTION? KAYVEAS THREATENS TO CONTEST ON HIS OWN TICKET IF NAJIB DOESN'T GIVE HIM A SEAT
myPPP President M Kayveas wants to contest in the Cameron Highlands parliamentary seat in the 14th General Election (GE14).
"I will be contesting (because) I am not going anywhere except Cameron Highlands. I don't know what ticket… if Barisan Nasional (BN) doesn't give me a ticket, I will be contesting my own ticket," he told reporters after the opening of the 17th Melaka myPPP Convention at Melaka Media House, Ayer Keroh, today.
The convention was officiated by Chief Minister Idris Haron and attended by myPPP vice president M Gandhi and state myPPP Chairperson Chiw Tiang Chai.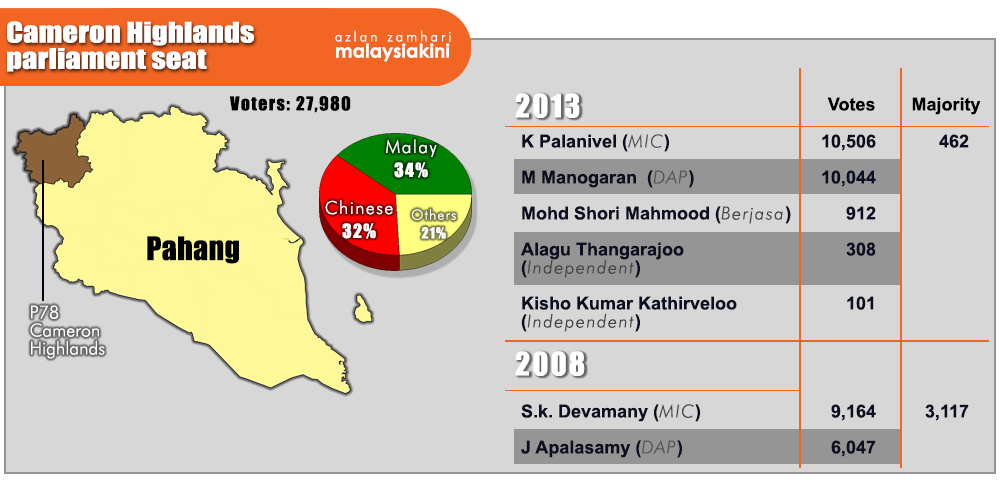 Kayveas, who is also the Transport Ministry's advisor, said he had asked the "blessing" of BN Chairperson Najib Abdul Razak, before serving the people in Cameron Highlands, about two years ago to ensure the victory of BN.
Earlier the media reported that MIC president Dr S Subramaniam had insisted the party would contest for the Cameron Highlands parliamentary seat in the GE14.
In another development, Kayveas took to task allegations by certain quarters that the country's leadership was "bankrupt" and "failed" to govern and manage the country in various aspects, including in development, economy and infrastructure facilities for the people.
"If they say Malaysia is a failed country, then they are also responsible (for the failure) because they were the leaders of the country at one time," he said.
As such, he added all parties needed to be united to create national stability.
– Bernama
.