FINALLY, ROSMAH SIGNALS SHE'S READY TO LET NAJIB QUIT? IN RARE DISCLOSURE OF HER PERSONAL HABITS, PM'S ALL-POWERFUL WIFE SAYS AT 65, EVEN TAKING A SHOWER CAN BE TIRING
Even at the age of 65, Rosmah Mansor, the wife of the prime minister, is still playing badminton.
She revealed this at a function in Kuala Lumpur today to explain why she arrived late.
Rosmah said that she had to undergo badminton training because of an upcoming competition organised by the Welfare Association of Wives of Ministers and Deputy Ministers (Bakti).
As the leader of Bakti, Rosmah said she had to set a good example.
"I apologise for being half an hour late. I had to train this morning and at my age, playing badminton isn't an enjoyable thing.
"This is the second year in a row where I have to train for the competition…," she said during the launch of the Malaysian Information and Network for Disabilities (Mind) website today.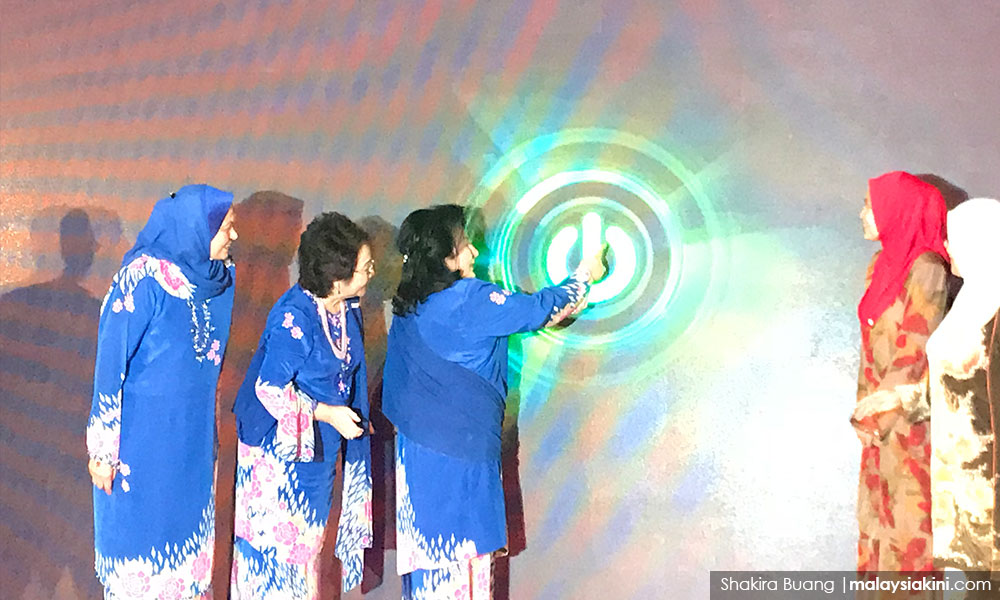 Rosmah added that although she suffers from aches, she continues to train thanks to encouragement from fellow Bakti member Lee Sun Loon, who is also her badminton doubles partner.
"I have to warm up and apply oil. After that, I can only play for about an hour or 45 minutes. Sometimes I find it tiring to even shower," she said.
On the launch of the Mind website, Rosmah said this service would help create awareness, especially about autism.
"As the Permata programme patron, I have urged Bakti and Mind to improve the website and include more information about autism.
"The website also contains links to the Permata Kurnia programme," she said.
The Permata Kurnia programme, which provides schools for autistic children, is one of seven programmes run by Permata.
– M'kini
.