FACING ECONOMIC COLLAPSE, NAJIB OPENS DOOR TO '100% FOREIGN WORKERS' AT EXPORT PLANTS AS 1MDB BITES
PKR vice-president Nurul Izzah Anwar has warned against a proposal to allow export-oriented manufacturers to hire 100 percent foreign workers for their production line.
Nurul Izzah was responding to Deputy Home Minister Nur Jazlan Mohamed who yesterday said the move could help maintain Malaysia's competitiveness in the global supply chain.
"By right, the course of action should be those that consider the rakyat's interest, particularly in reducing the burden of the bottom 40 (B40) and middle 40 (M40) group, as well as youths who have been impacted by economic instability and shrinking job opportunities," she said.
Nurul Izzah stressed that the fate of local workers cannot be gambled with, in the name of helping industries.
The Lembah Pantai MP added that the proposal was inconsistent with Human Resources Minister Richard Riot's statement to Parliament that the country wanted to reduce the total number of foreign labour in the country's workforce to 15 percent.
"Based on the Human Resource Ministry and Economic Planning Unit statistics for 2015, only 2.1 million out of 6.7 million foreign workers in Malaysia have a legal work permit.
image: https://i.malaysiakini.com/996/7b3a3f1b9396ebd2067fc9e9392c9990.jpg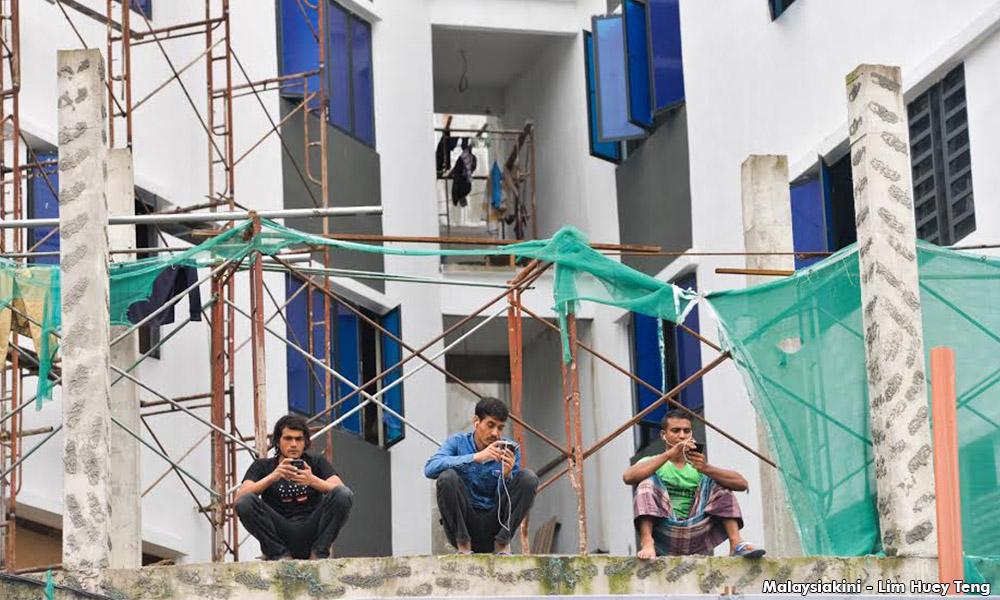 "It is apparent that the number of foreign workers in Malaysia is far off the mark from the government's target when 32.2 percent of the current workforce comprises foreigners," she said.
Instead of increasing intake of foreign workers, Nurul Izzah urged local workers to be provided with the necessary training.
"For me, it is sad if we are only proud of annual economic growth rate and foreign investment but do not address the daily struggles of the people," she said.
Meanwhile, Johor PKR Youth deputy chief Jimmy Puah Wee Tse also criticised the proposal, echoing Nurul Izzah's emphasis that local workers must get priority.
"Malaysia's addiction to foreign labour has reached a worrying level," he said, pointing out that foreign workers remitted RM35 billion to their home country in 2015.
"Our economy will surely be better and currency stronger if that RM35 billion is channelled back to the local economy," he said.
– M'kini
.