EYE ON DOJ'S CASE AGAINST SON RIZA, 'MO1' NAJIB BOOTLICKS TRUMP AHEAD OF SAUDI SUMMIT: DOUBLE-TALKING PM VOWS TO TAKE ON EXTREMISTS, YET GRANTS ZAKIR NAIK PR STATUS
World leaders including Prime Minister Najib Abdul Razak began arriving in Riyadh, the capital of Saudi Arabia today, in anticipation of a summit between Muslim nations and the US.
The overarching theme of the summit tomorrow will be on counter-terrorism and Najib has already set the table for Malaysia with a lengthy op-ed in the Saudi Gazette and Arabic version of Al Riyadh newspaper today.
"We know that (US) President Donald Trump is committed to eradicating Daesh (Islamic State). Under my leadership, so will Malaysia be – as should all Muslim countries at this summit and beyond," he said in the op-ed.
The summit gathering more than 50 Muslim nations with the US, whose president had expressed anti-Muslim sentiments, will no doubt be closely watched by international observers.
For Najib, however, there will also be keen interest on whether the prime minister can secure time with Trump on the sidelines, and whether other issues would be raised under the pretense of counter-terrorism discussions.
This is amid reports that Red Granite Pictures, a US film production company belonging to Najib's stepson Riza Shahriz Abdul Aziz, is seeking a settlement with the US Department of Justice (DOJ).
The DOJ's wide-ranging investigation into 1MDB includes Red Granite Pictures allegedly receiving funds that were purportedly misappropriated from Malaysian state fund.
The Federal Bureau of Investigation (FBI) and DOJ, which in July last year published a 136-page document detailing how money was allegedly siphoned from 1MDB, has been as much a pain to Trump as it has been to Najib.
The DOJ, through its deputy attorney-general Rod Rosenstein, on Thursday appointed a fiercely independent special prosecutor – former Federal Bureau of Investigation (FBI) director Robert S Mueller III, to look into the Trump campaign's alleged Russian links.
This was after Trump fired FBI director James Comey who was overseeing investigation into the Russian connection to Trump's campaign.
Trump had used Rosenstein's evaluation of Comey's conduct, outlined in a memo to attorney-general Jeff Sessions – who was appointed by Trump – as a premise to sack Comey.
Testifying before a Senate committee, Rosenstein reportedly claimed that Trump was already planning to fire Comey even before his memo.
FBI deputy director Andrew McGabe, who declared that Malaysians were "defrauded on an enormous scale" at a press conference on 1MDB last July, is now the acting FBI director, trying to hold the fort after his boss was abruptly sacked.
Loretta E Lynch, the Obama-era attorney-general who was present at that press conference, had since been replaced with Trump's man – Sessions.
Common headaches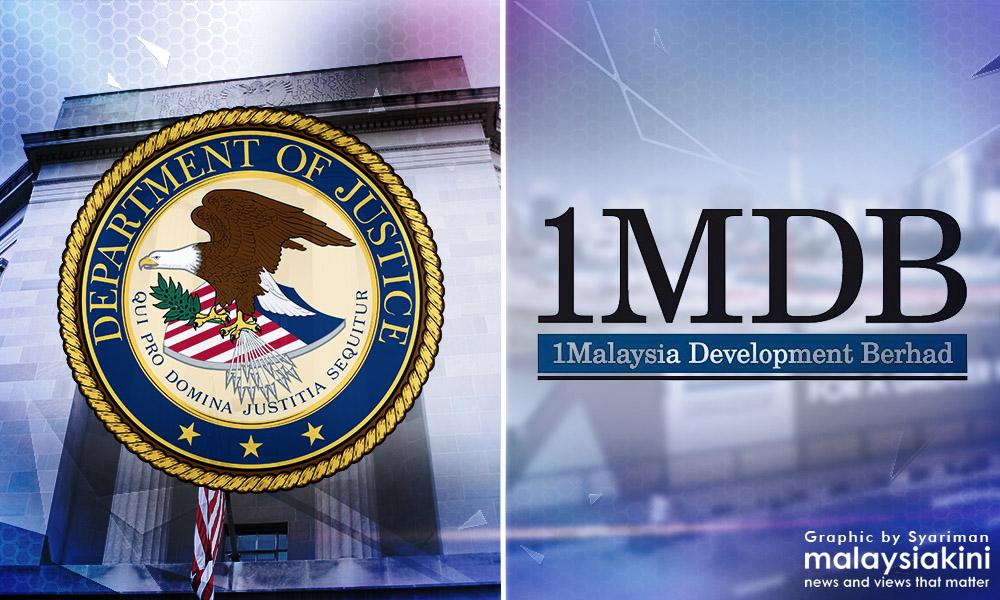 Faced with common headaches, Trump is likely to be more malleable to Najib's concerns about the DOJ's case against 1MDB.
Trump may be able, to some extent, influence Sessions on the case.
However, it may not be worth the risk for Trump, who is already facing urgings for impeachment for his apparent interference in the Russian case.
Nonetheless, it is the best opportunity yet for Najib to mitigate the fallout from the DOJ case.
Despite Najib being an apparent golfing buddy with former US president Barack Obama, who visited Malaysia twice, the two never formally met again after the DOJ released its findings on 1MDB.
They did meet informally at a Asean dinner in Laos two months after the DOJ went public on 1MDB, and Najib, who was keen to show all was well, posted a picture of his "pleasant chat" with Obama on social media.
However, opponents have pointed to Obama's final overseas speech in Peru, in which they claimed made a subtle reference to 1MDB.
"There are limits to our reach into other countries if they're determined to oppress their people, or not provide girls education, or siphon off development funds into Swiss bank accounts because they're corrupt," he had said in emphasising the need for all nations to share responsibilities in maintaining order.
According to the DOJ, around US$3.5 billion was allegedly stolen from 1MDB, many transactions of which went through Swiss banks.
Swiss authorities, which are also investigating 1MDB, put the figure at over US$4 billion.
– M'kini
.