EVEN THE CRISIS-HIT & SUFFERING ARE GAME TO NAJIB: GUAN ENG CONFIRMS PM LIED – 'HE DIDN'T ANNOUNCE ANY NEW FUNDS FOR PENANGITES, RM150MIL PART OF STILL UNSPENT BUDGET ANNOUNCED BY PUTRAJAYA IN 2016'
Prime Minister Najib Abdul Razak did not announce any new allocation for flood mitigation projects in Penang, said Chief Minister Lim Guan Eng.
Lim clarified that Najib only said that he will seriously consider the RM1 billion of flood mitigation projects still not released under the previous five-year Malaysia Development Plans.
The prime minister visited three hot spots in Penang yesterday.
"The RM150 million mentioned by the PM was a previously approved announcement made last year on Nov 8, 2016 by Natural Resources and Environment Minister Wan Junaidi Tuanku Jaafar," Lim said in a statement today.
Nevertheless, he thanked Najib for his visit and his willingness to seriously consider disbursing the RM1 billion.
RELATED STORIES: HOW CAN NAJIB LOOK PENANGITES IN THE FACE: ONLY HALF OF RM2.6BIL BUDGET SPENT, NAJIB ANNOUNCES MEASLY RM150MIL FOR FLOOD MITIGATION PROJECTS
NOW THE TRUTH COMES OUT – NAJIB ONLY SPENT HALF THE RM2.6BIL ALLOCATED FOR PENANG'S FLOOD MITIGATION SYSTEM: NO WONDER, BN RUSHED TO BLAME HILLSLOPE OVERDEVELOPMENT
PENANG FLOODS – IT'S KARMA FOR OKTOBERFEST, INSULTING ISLAM, ANGERING MUSLIMS & HILLSLOPE DEVELOPMENT: AFTER MCA, UMNO STARTS TO GLOAT ON PENANGITES' SUFFERINGS, PUT THE BLAME ON DAP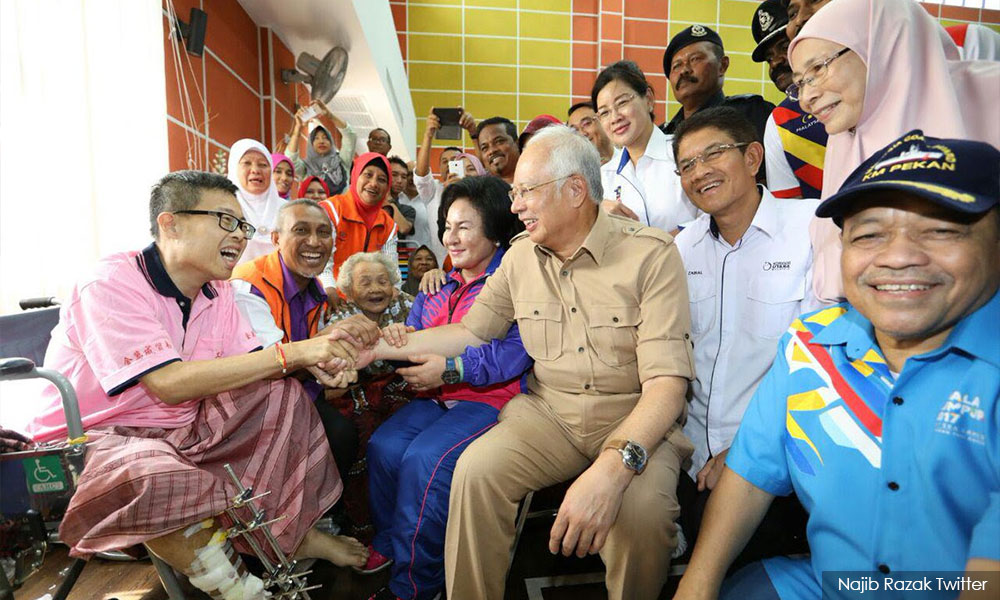 Yesterday, Najib said Putrajaya had approved RM150 million and will be considering additional funds for flood mitigation in Penang.
He added that 13 projects have been identified, which need about RM1 billion to implement over the years.
Lim said the state's focus at the moment was to continue with the relief and rescue work to ensure that the situation can normalise quickly.
"We hope that residents can return to their homes to clean up and repair their damaged properties as soon as possible."
Lim said Penang was "unfortunate" to be hit by a triple whammy of the spillover effects from not just the Damrey Typhoon that hit Vietnam on Nov 4, but also an unexpected fierce 65km per hour winds never seen before in Malaysia.
The killer storm claimed seven lives, and stranded over 7,000 people, misplacing some 3,000 who were relocated and placed in the various relief centres on the island and mainland.
He said the onslaught of strong winds resulted in a Penang ferry being lifted and pushed up on the concrete jetty.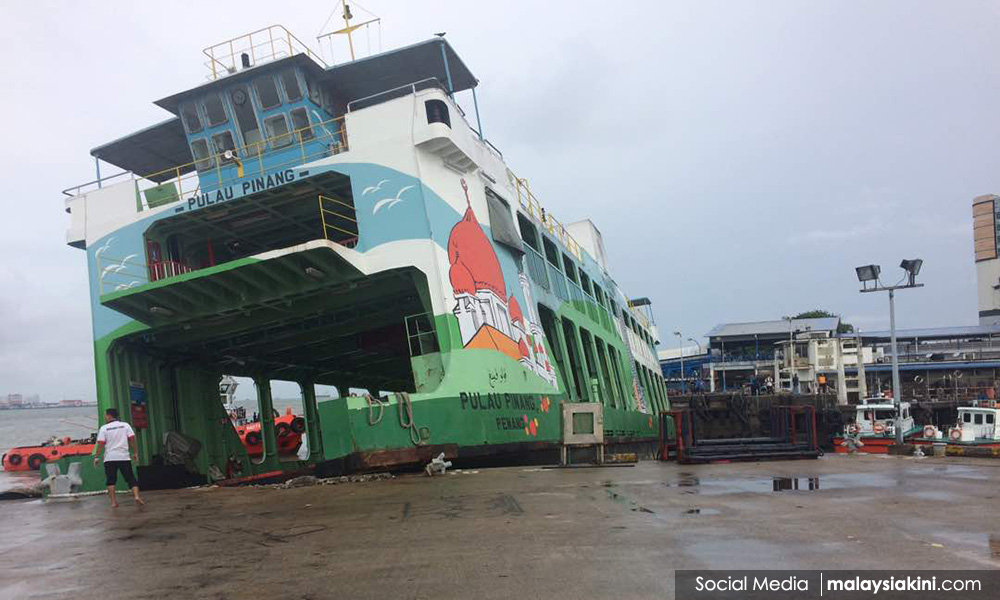 Lim noted that the heavy rains and floods in Kedah had caused record volume of water to gush down Penang rivers, overflowing the river banks, on the way to the sea.
"This has the unfortunate effect of flooding parts of Seberang Perai Utara and Seberang Perai Tengah districts near the river banks up to three feet, even though there is not a single drop of rain.
"The state government has instructed the Drainage and Irrigation Department, Penang Water Supply Corporation and other agencies to try to pump out the water back into the river when the river level has receded, to try to speed up the reduction of flood waters," he added.
"We hope that this will allow the residents to go back earlier, and the Penang government can only urge patience and understanding in this very trying times."
Lim said the state government is also gravely concerned by landslides caused by the fierce storms and rains on the island, especially in the hills around Penang Hill.
This followed Najib's remark that hillslope development must be monitored closely to ensure they comply with laws to prevent disasters.
To this, Lim said: "We will take urgent steps to address this situation and hope that the public will respond to the authorities call for evacuation if and when the need arises."
– M'kini
.