EVEN PAS SEES AZMIN AS A BACKSTABBER: OVERAMBITIOUS S'GOR MB OFFERING HIS GOMBAK SEAT TO DESTROY, NOT HELP MAHATHIR, WARNS HADI'S RIGHT-HAND MAN ZUHDI
A Selangor PAS leader has alleged the offering of the Gombak seat to Pakatan Harapan chairperson Dr Mahathir Mohamad is likely an attempt to stop the latter from becoming prime minister, should the coalition win the next general election.
PAS research director Mohd Zuhdi Marzuki speculated it is perhaps because PKR deputy president Azmin Ali fears it is a risky seat, and would rather Mahathir take the fall.
"I don't know what Azmin's motive is to let the Gombak seat go, but I can say it is a seat that is not safe for PKR, based on our analysis of three-cornered fights," he said.
"If it is not safe for him (Azmin), then I am sure it is even more unsafe for Mahathir, as Gombak voters are urban folk who have been through Reformasi in the past.
RELATED STORY: BIGGEST JOKE: HIMSELF NOT EVEN SURE CAN DEFEND GOMBAK SEAT WITHOUT HADI'S HELP, AZMIN OFFERS HIS 'BASTION' TO DR MAHATHIR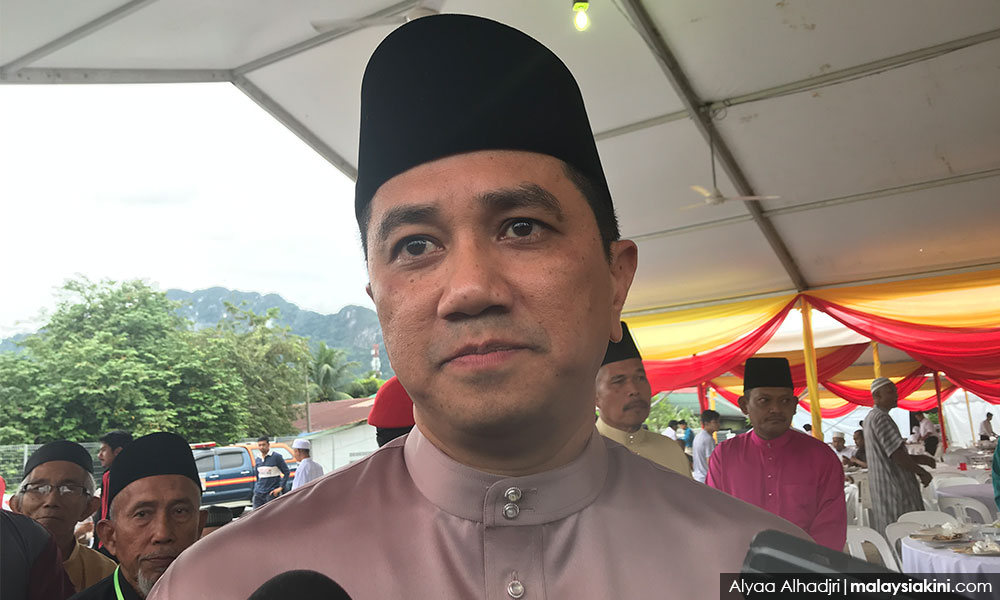 "They had followed Mahathir in the past, and they would feel bad about what had happened (during his era)," Zuhdi told the media after an event at Kolej Universiti Islam Zulkifli Muhammad (KUIZM), Taman Melewar, Gombak today.
"Therefore if Mahathir contests here, (it is likely) to be an effort to thwart his efforts to be prime minister (should Harapan win the election)," he alleged.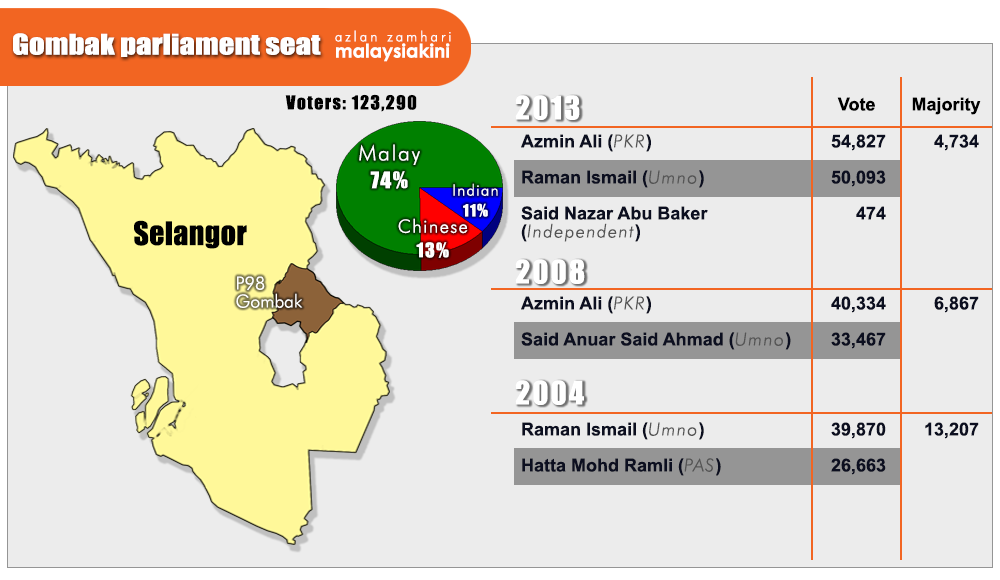 "This could be the hidden agenda, but I do not know what the real intention is.
"But (it is likely) the move is to thwart Mahathir becoming the prime minister," he repeated.
PAS has repeatedly said it intends to reclaim Gombak, following the falling out between the Islamist party and PKR.
Rumours have also been spread of Azmin eyeing the Shah Alam parliamentary seat, although incumbent Khalid Samad has denied the talk as malicious.
Azmin won the seat in the 13th general election with a slim 4,734 majority, garnering only 51.4 percent of the votes.
Amanah 'not strong'
When asked to comment about PAS' breakaway party Amanah only receiving only 27 parliamentary seats in the Harapan seat allocation, Zuhdi said it was justified because it is not a strong party.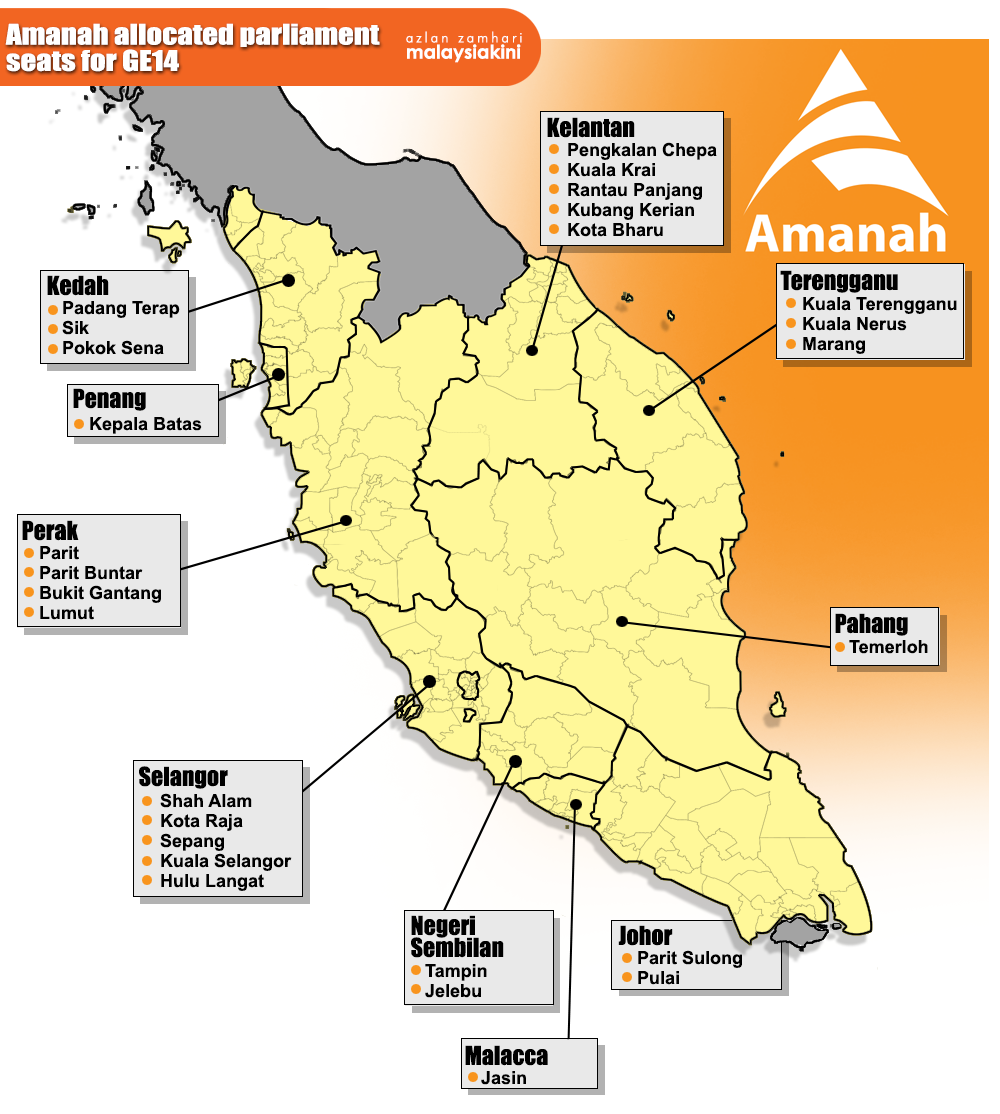 "They have only several leaders, they don't have many areas (of influence) … don't have many branches.
"So it is justified that they wouldn't get much seats, as they don't have the machinery," he said.
He also claimed Amanah leaders "did not have any credibility."
Their leaders, he claimed, were only seen to be strong when they were in PAS.
"They were strong in PAS, because it was PAS that gave them strength.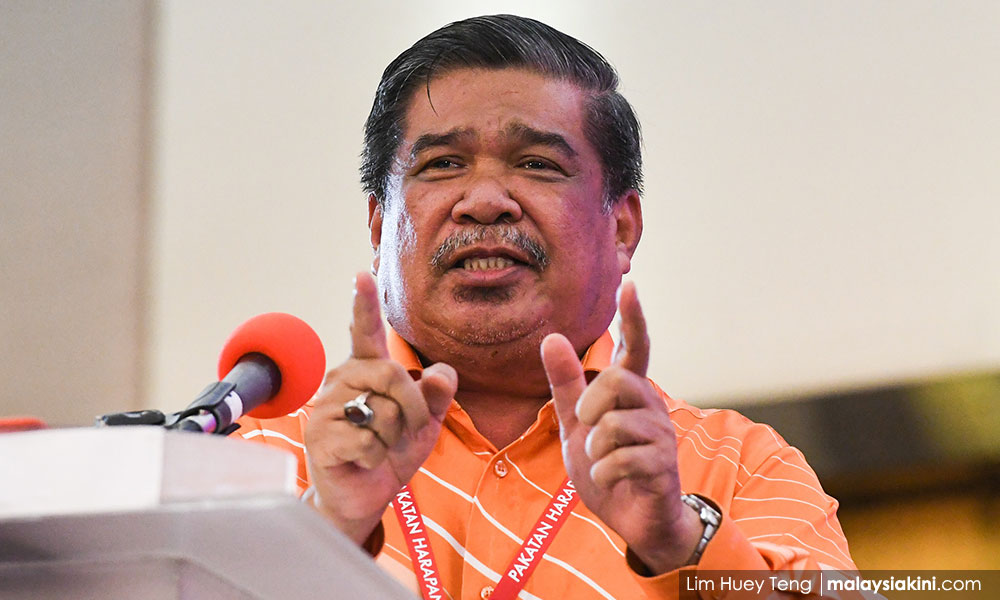 "Their president Mohamad Sabu (photo), others like Salahuddin Ayub, were strong only because they were in PAS, once they left, they no longer had the power.
"PKR has more ability to draw Malay votes than Amanah. Amanah and Bersatu and the same, in terms of the ability to attract Malay votes," he claimed.
After Azmin offer, Gombak PAS Youth ready to take on Dr M
Gombak PAS Youth has said they are ready to face former prime minister Dr Mahathir Mohamad in an electoral contest in Gombak.
This comes after Selangor Menteri Besar Mohamed Azmin Ali offered to let Mahathir contest in his Gombak parliamentary constituency in the 14th general election.
"We welcome the PKR deputy president's (Azmin) willingness to give way to Mahathir to contest in Gombak.
"We have long been ready to face a three- or multi-cornered contest in Gombak, regardless of who the candidate is for Harapan or BN.
"We take (Azmin's) suggestion as a challenge and are prepared to accept it like men," said Gombak PAS Youth chief Md Noor Hussin in a statement today.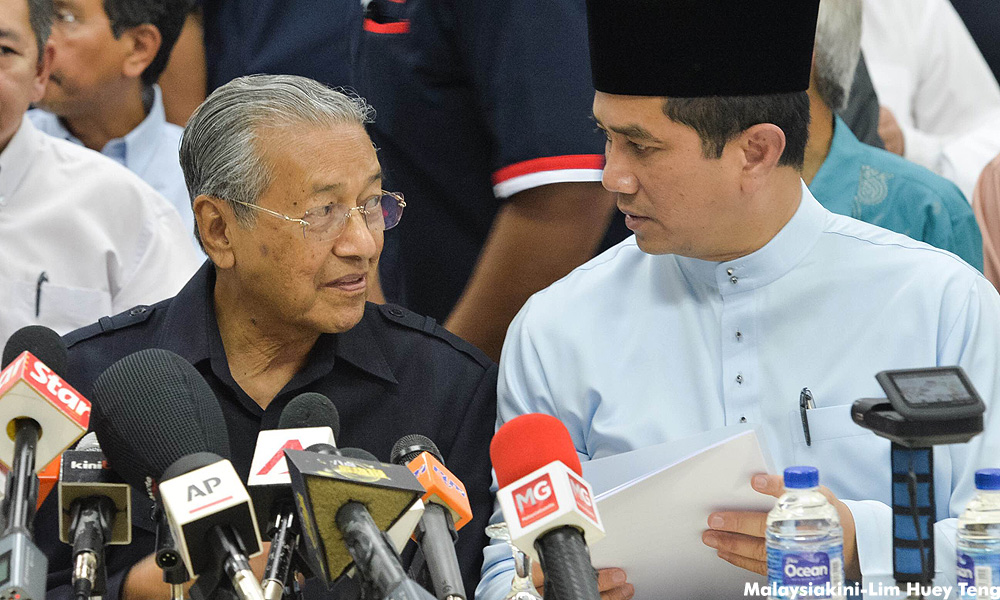 However, the division youth wing was not taking the challenge lightly, given Mahathir's track record as a "former dictator."
This is especially so, he claimed, when taking into account Mahathir's decades of experience in manipulating elections, eroding democracy, and oppressing the rakyat.
"Gombak PAS Youth are ready with all our strength to go down to the political battlefield this time to end the political life of the most enduring dictator in Malaysian history," he said.
The Gombak offer came after the Harapan prime ministerial candidate said that Azmin  was capable of becoming prime minister, but was not selected for the job by Harapan.
The coalition had announced last Sunday that Mahathir would be its choice for prime minister should it capture Putrajaya in GE14.
– M'kini
.