ENFORCEMENT BY SEX & CORRUPTION? COPS HAD SEX-TAINTED MACC CHIEF BY THE PRIVATES, NOW HE HAS THEIR CID CHIEF BY THE SAME
DAP's Tanjung MP Ng Wei Aik has urged the police to explain why the force has been unable to complete its investigationon the alleged extramarital affair of Malaysian Anti-Corruption Commission (MACC) chief Dzulkifli Ahmad.
"It's been four months already, why is the police still unable to complete the probe on the MACC director?" Ng said in a statement to Malaysiakini.
"The complete investigation papers must be submitted to the Attorney-General's Chambers (AGC) for further action," he added.
"We hope the police are not delaying the matter as appropriate actions must be taken immediately to defend MACC as a credible law enforcement institution in the country," Ng said.
Dzulkifli is being probed under Section 498 of the Penal Code for enticing a married woman, where those convicted can be jailed for up to two years, fined or both.
The offence, according to Section 498 of the Penal Code deals with the act of enticing, luring or detaining a married woman for the purpose of crime.
Video clips of the purported clandestine activity, which reportedly took place in Bali, Indonesia have gone viral on social media, with several quarters lodging police reports, urging for the ex-cop to be probed.
While the police have submitted its investigation papers to the AGC twice, the papers have been rejected.
Dzulkifli has insisted that the videos were aimed at discrediting MACC's efforts, and stressed that the commission would not be deterred from its duty to root out graft.
Papers returned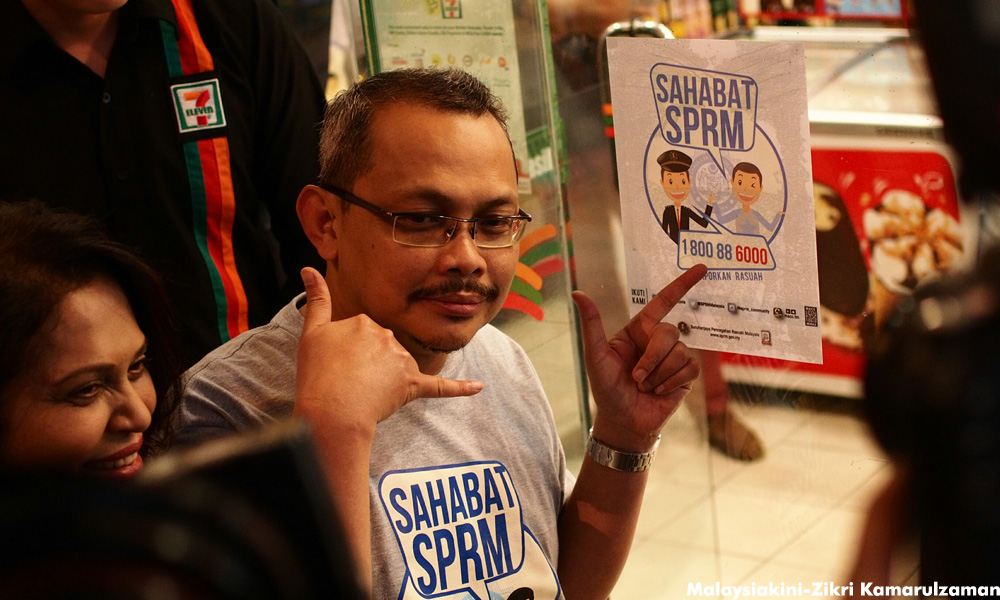 In a written question to the Home Minister Ahmad Zahid Hamidi on March 7, Ng queried the status of the probe on Dzulkifli, asking the police force to explain their delay in completing their work.
Replying to Ng, Zahid, who is also deputy prime minister, said the police had conducted the probe on Dzulkifli.
In a written reply to Ng in Parliament, which opened its sixth term on Monday, Zahid said the investigation papers on the case were referred to the AGC on October 17 and 30 last year.
"However, the investigation papers were returned to the police to complete their probe," Zahid said in his reply.
– M'kini
.