EDUCATED & 'FIERCE', SABAHANS ARE NO LONGER 'EASY MEAT' FOR UMNO: FEARING ISLAMIC CONVERSION, SABAH FOLK SET UP THEIR OWN KINDERGARTENS
Some Christian communities in the villages of Sabah have resorted to setting up their own kindergartens out of fear that federal administrators would convert their children to Islam, according to sociologist Denison Jayasooria.
He urged the government to be more sensitive to the local demographics of the people they were working with, such as the fact that a higher percentage of the Sabah and Sarawak population are Christians compared to the rest of the country.
In contrast, large portions of the civil service came from a single ethnic and religious background.
"So, either the government – in its delivery system – must ensure multi-ethnic teams, or whoever the civil servant (responsible) must be very sensitive to religion, culture, language, and ethnicity of the dominant group in the district," Denison told reporters in Petaling Jaya today.
The Universiti Kebangsaan Malaysia academic was speaking on a panel together with Amanah strategy director Dr Dzulkefly Ahmad (photo) about freedom of religion.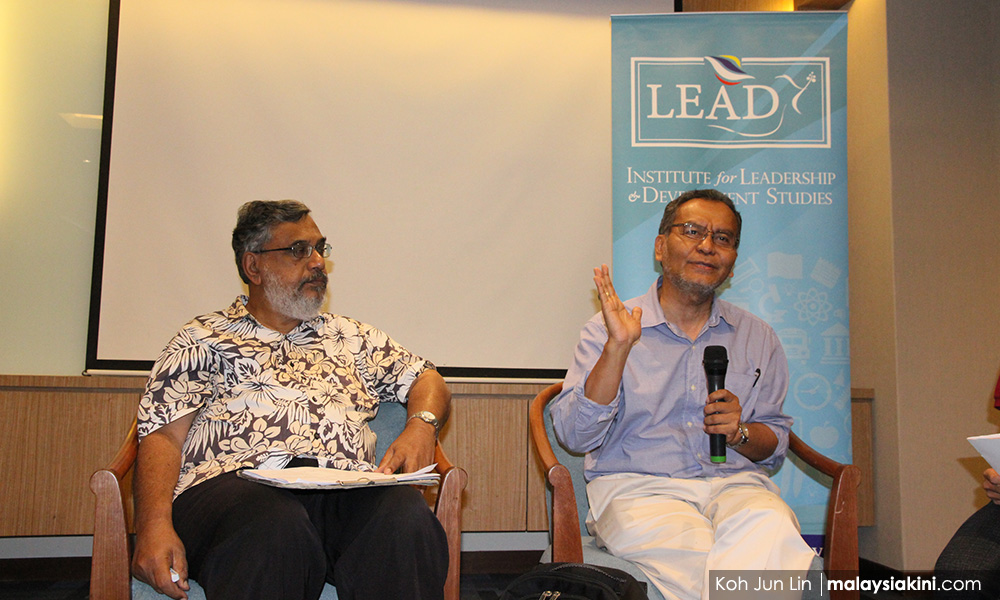 The panel was held as part of the Malaysia Freedom Summit organised by the Institute for Leadership and Development Studies.
Denison said the kindergartens were being set up through local churches and private entities.
Apart from fearing that children were too young and susceptible to conversion, he said the villagers were also seeking to preserve their native languages.
This applies to ethnic Indians as well, which is another group that Denison had studied. He said that 95 percent of the Indian Malaysian population are concentrated in just 38 out of about 150 districts in Malaysia.
"That would then mean that the delivery people, the budget allocation, has to differ. We are not taking local demography seriously in the administration," he said.
'Afraid of federal officers'
Denison said he was shocked to find that villagers in Sabah were fearful of federal officers.
He discovered this during a trip to Kudat, Sabah to study faith-based communities such as the Sidang Injil Borneo and the Protestant Church in Sabah, as part of an ongoing study that is estimated to be completed by March next year.
He said he learnt of the villagers' concerns through focus group meetings with their leaders.
He described the village as "100 percent Christian, with a church in the middle of the village, maybe 50 to 100 houses, and there were schools and fields".
"But when you talk to the people, they were all afraid of federal offices, that they would use kindergartens to convert their children.
"So they all don't want to go to government kindergartens. They set up kindergartens through their churches.
"That becomes a negative perception towards federal administrators. So where religion is used for certain agendas, there would be negative repercussions," he said.
Denison was unsure where this perception arose from, or whether there had been previous instances in which kindergartens had been used to convert children to Islam.
"(But) that is how they expressed it, so as a result many pre-schools were set up," he said.
Diminishing religious freedom
Meanwhile during a separate session at the Malaysia Freedom Summit, Islamic Renaissance Front programme manager Ehsan Shahwahid (photo) said that religious freedom in Malaysia is diminishing, even if progress had been made towards greater political freedom.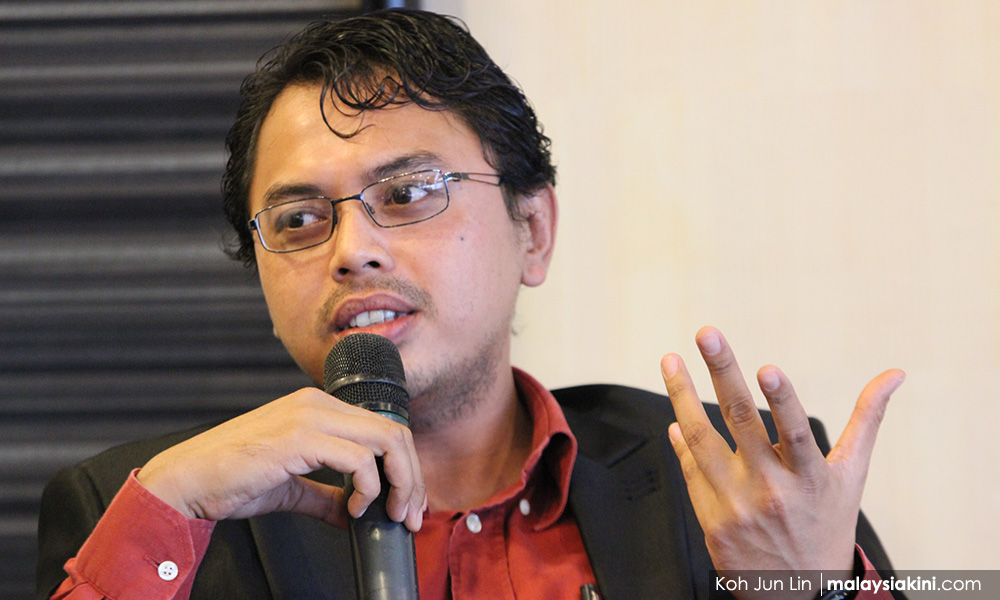 "There is actually some significant progress in political freedoms compared to the time before. I'm not saying that we are in a good standing, but at least in terms of progression now compared to maybe five, ten, 30 years back, maybe there is some kind of progress […]
"(Religious freedom) is the part I think we have actually regressed. The reason for this is that if you go back to the foundation of our country, if you go back to our constitution, if you refer to our Rukun Negara, you could sense that there is a lot more freedom.
"There are a lot of early writings by scholars. You can even refer to artworks or even movies by P Ramlee. The sense of openness, the sense of freedom comes through the culture of the people," he said.
He was speaking on a panel on the state of freedom in Malaysia together with Klang MP Charles Santiago, University of Malaya senior lecturer Khoo Ying Hooi, and Penang Institute executive director Ooi Kee Beng.
Ehsan blamed the erosion of religious freedom on the fact that it is being harnessed for political purposes to draw support.
He added that freedom was not a concept taught in Malaysian schools, in contrast to Indonesia where matters such as freedom and multiculturism are taught in public and religious schools.
– M'kini
.