DR MAHATHIR GIVES A LESSON IN GRACE TO 'SHIOK SENDIRI' AZMIN: CAPABLE NOT ENOUGH, YOU HAVE TO BE CHOSEN – DR M ON PKR NO.2'S BID TO 'HIJACK' TOP POSTS FROM HIM & AZIZAH
Pakatan Harapan chairperson Dr Mahathir Mohamad said that while PKR deputy president Mohamed Azmin Ali is capable of becoming prime minister, he was not chosen.
"Of course he (Azmin) is capable, but he was not chosen.
"It is not just that you have to be capable but you have to be chosen.
"I don't know whether I am capable but they chose me," Mahathir said to reporters after attending a forum on Vision 2020 in Cyberjaya today.
He was responding to questions on why he was chosen as Harapan's prime minister candidate instead of Azmin (photo).
Pakatan Harapan had officially announced last Sunday that Mahathir is their candidate for prime minister, with PKR president Dr Wan Azizah Wan Ismail as the deputy prime minister candidate.
This comes after months of speculation about their prime ministerial candidate, which had earlier been jailed de facto opposition leader Anwar Ibrahim.
Azmin's name had surfaced as a potential prime minister candidate as well.
After the announcement of Mahathir as Harapan's prime minister candidate, international media had again drawn comparisons between the 92-year-old and former Zimbabwean prime minister Robert Mugabe, who is 93 years old.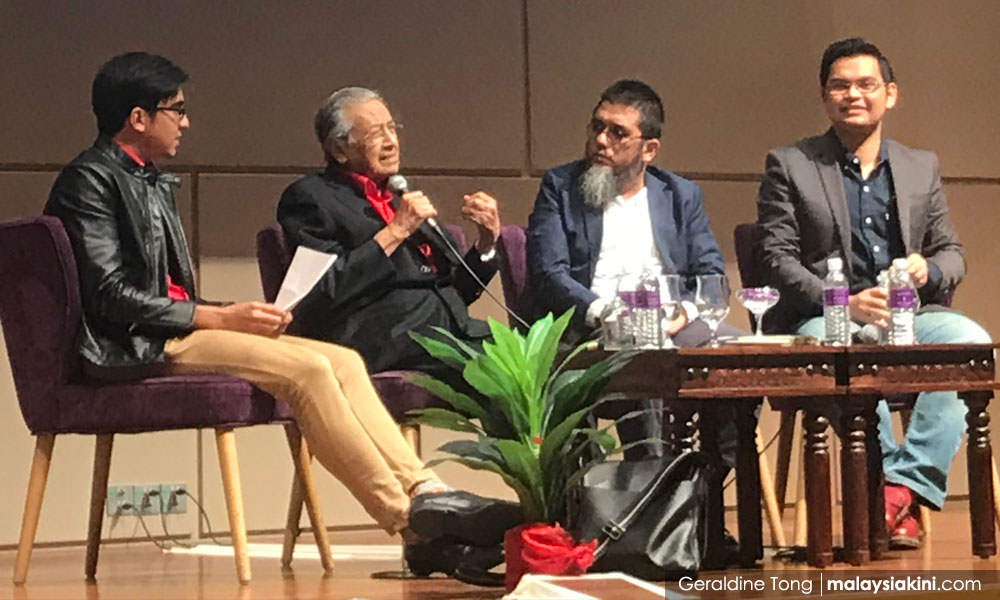 When asked about the comparison between him and Mugabe, Mahathir agreed that they are similar.
"Of course I am like him (Mugabe).
"(But) he did not resign. I made a mistake, I resigned," said Mahathir, who was prime minister for 22 years until his resignation in 2003.
Since his resignation, he has been vocally critical of his handpicked successor, former prime minister Abdullah Ahmad Badawi and now his former protege Prime Minister Najib Abdul Razak.
He also responded to Sangeet Kaur Deo, daughter of the late Karpal Singh, who had said earlier this week that her father would not have agreed to Mahathir's as Harapan's prime ministerial candidate if he were alive.
"I think everybody is entitled to their own opinions.
"I do not expect everybody to support me, to believe in me," Mahathir said.
Karpal Singh, who was DAP's national chairperson had remained a staunch critic of Mahathir until his tragic death in a road accident in 2014.
MKINI
.