DR M FROM ULTRA-MALAY TO ANTI-MALAY? ONLY CASH-IS-KING NAJIB WOULD BE RIDICULOUS ENOUGH TO SAY THAT – BERSATU
Parti Pribumi Bersatu Malaysia (Bersatu) Youth chief Syed Saddiq Abdul Rahman has claimed that the "cash is king" leader is the Malay race's number one enemy.
He was responding to Umno Youth vice-chief Khairul Azwan Harun who described Bersatu chairperson Dr Mahathir Mohamad as the Malays' foremost foe for wanting to ruin Umno.
Mahathir has often claimed that Prime Minister Najib Abdul Razak's administrative mantra is "cash is king."
Syed Saddiq pointed out that Mahathir was once regarded as an ultra Malay, but is now labelled a foe of the Malays.
"This does not make sense," he added in a statement this evening.
On the contrary, Syed Saddiq said Mahathir had industrialised and urbanised the Malays as well as raised their standing at the global level.
"A race once colonised now stands on par with other world leaders. This happened under the leadership of Mahathir," he added.
In an obvious reference to Najib, the Bersatu Youth chief accused the prime minister of wanting to pawn the country's strategic assets to Communist China.
"Pawning the interests of the Malays by giving mega contracts to Communist China while we have to shoulder the debts amounting to billions of ringgit," he added.
Syed Saddiq also claimed that under the current administration Malay youths are facing the pressure of the increase in living cost.
Najib has defended the investments from China, saying it would spur the nation's economy and repeatedly voted that Malaysia's sovereignty would not be compromised.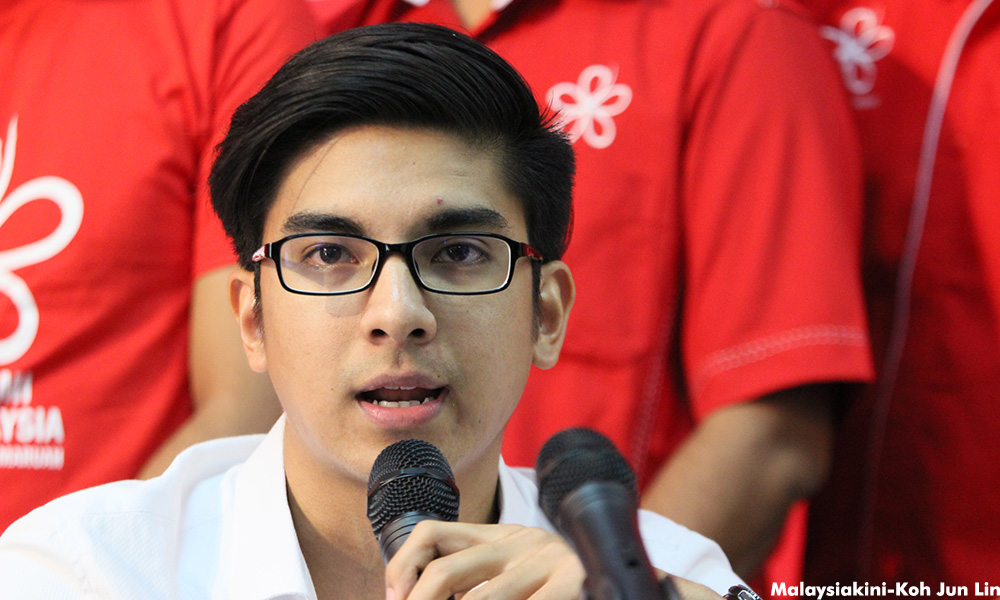 Speaking at the Kota Baru Umno division's Youth meeting in Kelantan this morning, Khairul said Umno cannot make mistakes with regard to targeting its enemies in a political war.
"Today, in the context of war, we have to see who is our enemy. The enemy of the Malays, and working towards destroying this party (Umno) is none other than Tun Dr Mahathir.
"I am deliberately mentioning his name because I don't want our (election) machinery to target wrongly because everything he (Mahathir) says is to destroy Umno," he said.
The Umno Youth leader claimed that Mahathir's greed and ego had caused him to forget Umno's struggle.
MKINI
.