DON'T WORRY CHINA, MAHATHIR WILL BE PRACTICAL WITH NAJIB'S 'SELL-OUT DEALS' BUT TRUMP WILL NO LONGER GET 'EASY MEAT' FROM SERI PERDANA
Pakatan Harapan's prime minister-designate Dr Mahathir Mohamad had always been vocal when it came to foreign policy during his 22 years as premier.
While Malaysia's ties with the United States have always been quite strong, Mahathir was never hesitant in his criticisms of the superpower and had even promoted a 'Look East' policy to prioritise Asian development models over the West's.
As such, one cannot help but wonder whether Mahathir, who will turn 93 in July, will remain the same when it comes to foreign policy if he were to come into power again.
While Oh Ei Sun, adjunct senior fellow at the Nanyang Technological University of Singapore's S Rajaratnam School of International Studies does not believe that Harapan will win the coming general election, he says Mahathir is expected to be his usual firebrand self if the odds were to swing in Harapan's favour.
"(Because) he knows that Malaysia as a major world trading power is unlikely to be sanctioned by any other major country," Oh told Malaysiakini.
Mahathir, he said, also knows that the US simply cannot afford to abandon or sanction Malaysia.
While this may be the case when it comes to the US, Oh is of the opinion that Mahathir might change his tune when dealing with emerging superpower China.
"Nobody else can match the investment clout of China. So he will adjust his attitude accordingly.
"Politicians in this country have very practical attitude," added Oh.
Amanah chief strategist Dzulkefly Ahmad also noted how Mahathir would have to come to terms with the new reality of 'superpower China'.
"He would have to do a lot of adjustments in Malaysia's foreign policy.
"I foresee Mahathir strengthening Malaysia's relationship with China albeit in a balanced manner as not to be perceived as being subservient to and over-relying on the emerging superpower especially in matters of economic development, military and geopolitical security," he said.
Dzulkefly also predicts that Mahathir, like how he was before, would pursue his regionalist policy, citing the East Asian Economic Group and the Association of Southeast-asian Nations (Asean).
More 'equitable terms'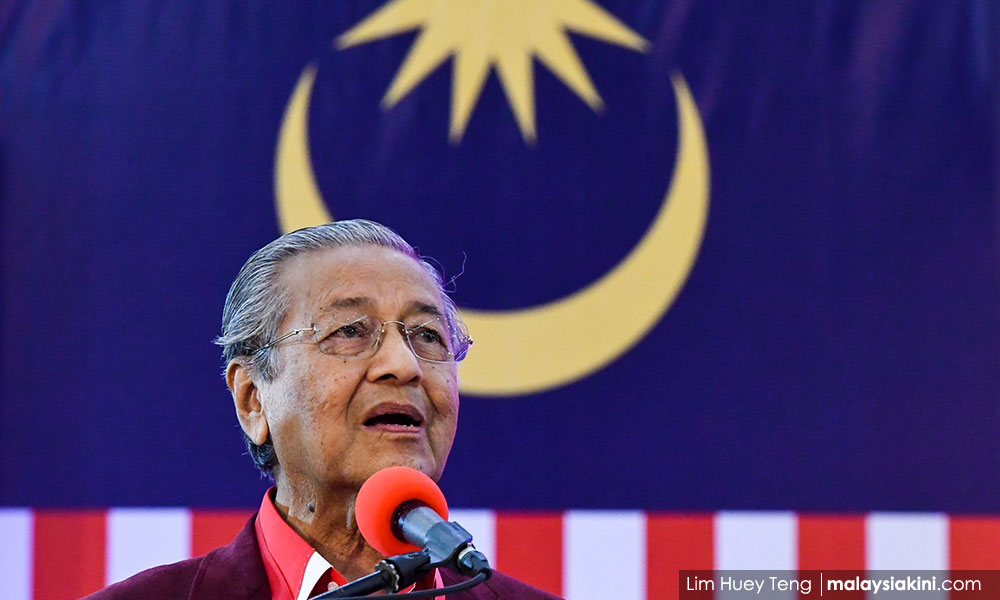 "Given this era of erratic US President Donald Trump, especially in regard to the perennial problem of Jerusalem and the Middle East, Mahathir would be expected to be vocal and very visible.
"He would continue intense trade and commerce with Europe and the US, much as he would encourage intra-trade within the Organisation of Islamic Cooperation (OIC) countries."
Meanwhile, DAP strategist Liew Chin Tong is of the view that the second Mahathir government, one which will be a Mahathir cum former ally-turned rival-turned-ally-again Anwar Ibrahim government, will position Malaysia as a middle power that will attempt to influence world events despite not being a major power.
"The (Mahathir-Anwar government) will try to maintain as much independence as possible in its foreign policy vis-a-vis the big powers. Mahathir and Anwar never disagreed on foreign policies in the past and I see coherence in their new government."
Liew also expects the new government to work closely with both the US and China, but this time, on more 'equitable terms'.
"The new government will guard its independence and policy space as much as possible. (Prime minister) Najib (Abdul Razak's) foreign policy posturing is comical, very much like his domestic policy which is 'cash is king' and nothing else."
Like Liew, Dzulkefly believes that Mahathir will be able to reinstate Malaysia's position onto the centre stage of international relations.
"Malaysia used to be a well-respected leader of the Third World.
"Granted that it is no longer a uni-polar world but an evolving multi-hub and multi-polar partnership structure in international relations, Mahathir would be expected to navigate this new construct and its complexities by enhancing a neutral and non-aligned stance in Malaysia's foreign policy," added Dzulkefly.
– M'kini
.