DON'T TRY TO DUPE US, AZMIN, WE KNOW ALL YOUR 'LETTER FROM ANWAR' TRICKS: HARAPAN GRASSROOTS UNIMPRESSED BY PKR'S 'OPEN DOOR' TO PAS
A group of grassroots members from Pakatan Harapan component parties today slammed PKR's insistence of wanting to continue negotiating with PAS.
In a statement, the group calling itself "Gerakan Aktivis Harapan" said the recent letter, reportedly penned by Anwar Ibrahim from behind bars, seemed to go against Harapan's wish to not work with PAS.
"From the letter, we see that Anwar wishes to allow (Selangor Menteri Besar) Azmin (Ali) to reopen discussions with PAS, although this has been rejected by Harapan.
"The question is the structure in Harapan and preparation for polls, should be based on consensus. Is this not clear enough? Why do we need to complicate matters?" GAH asked.
The statement was jointly signed by Zanirun Baba, Othman Ismail, Annuar Ismail, Mohd Saad Ismail, Lee Thian Soo, as well as a Dr Maniam, who only wished to be known by his first name.
The letter from Anwar had endorsed Azmin to carry on talks with PAS, in order to avoid three-cornered fights in the next general elections.
Azmin had said he felt vindicated by the letter, as he had earlier been slammed for creating factions within PKR, due to his insistence of wanting to talk to PAS.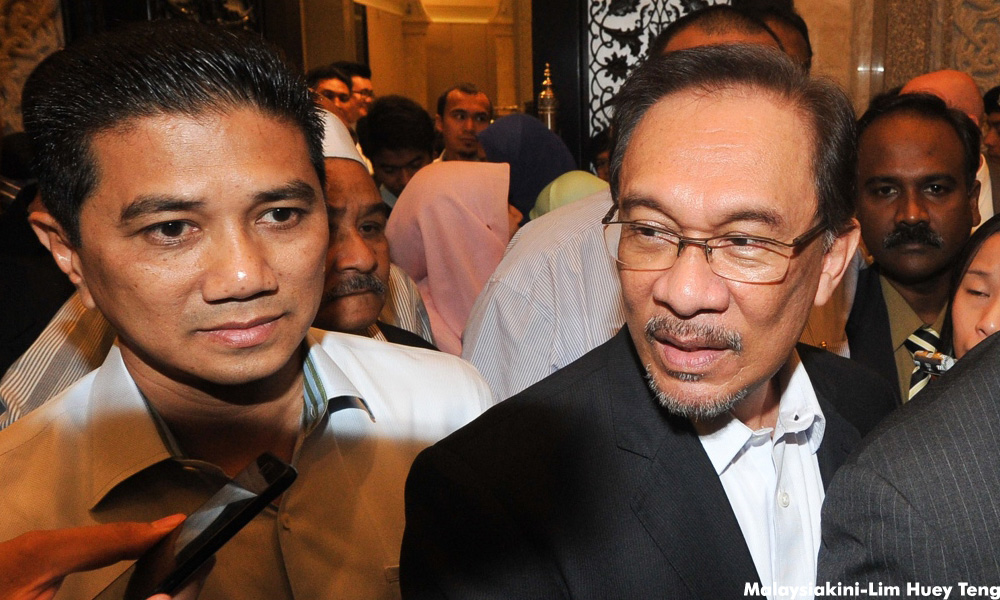 In the letter, Anwar had also dismissed the suggestion by Pandan MP Rafizi Ramli to hold a special congress to discuss the matter, as it "would not affect policy changes", especially when the general elections are near.
Gah, however, backed the special congress idea, pointing out that PAS had closer political ties with Umno, and had even insulted PKR in its muktamar, earlier this year.
"Has PKR lost its competitiveness, value and dignity, when it acts like a beggar who has lost his direction, but merely longs for a former partner who has been divorced?
"If we do not use the platform of the proposed special progress, what does Anwar suggest? In this short span of time before the national polls, how do we finalise our decision to reject PAS instead of just saying that we do?" it asked.
– M'kini
.