DON'T POP THE CHAMPAGNE, RINGGIT IS NOT OUT OF THE WOODS YET – ECONOMISTS
The value of the Malaysian ringgit is improving but its upturn is unlikely to continue unchecked, said senior research fellow at the Malaysian Institute of Economic Research Shankaran Nambiar.
Shankaran noted firstly that the ringgit's upturn was not surprising.
He explained that the ringgit had taken a massive beating in the past two years, and being as low as it was – the worst performer in Asean – it had been an inviting currency for forex traders to pick up.
"The oil price hike, encouraging export numbers and the sustained budget deficit all added to its appeal," the economist told Malaysiakini.
However, the upward movement of the ringgit will not be without restraint, Shankaran (photo) cautioned.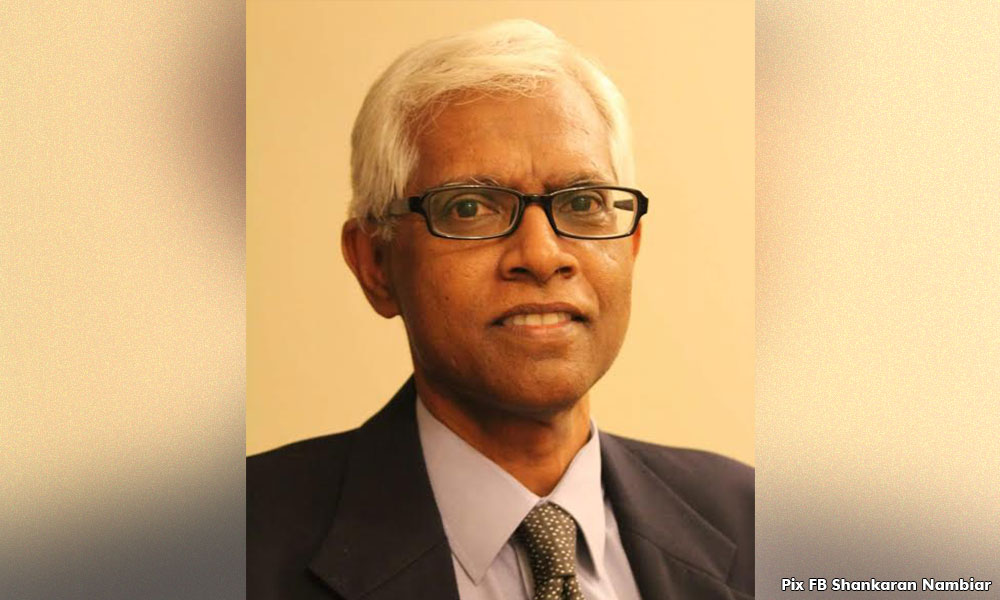 It will have an impact on exports, and there will be profit-taking once the ringgit reaches a threshold, he said.
"Pre-election jitters might cause a slight slip, and events in the US – tax reform and a (interest) rate hike as the US economy continues to improve – may shift funds away from Malaysia, discouraging a prolonged uptick of the ringgit," he added.
According to Reuters on Jan 23, the ringgit had strengthened more than 10 percent against the dollar in 2017.
The newswire also reported that the ringgit had risen for a fourth straight session on Wednesday, up as much as 0.2 percent to a nearly two-year high.
Bernama noted that as of 9am today, the ringgit stood at 3.9010/9040 against the greenback from Wednesday's close of 3.9110/9140.
Shankaran said that the economy, which had strengthened over the last year, has been spurred by a favourable external sector and, more recently, by rising oil prices.
The growth figures for the whole of 2017 have not been officially released yet but they could be in the range of 5.6 percent, he speculated.
Possible impact on exports
Shankaran said Malaysian export figures were currently excellent on the back of an electrical and electronics sector (photo) that enjoyed an upbeat global demand cycle.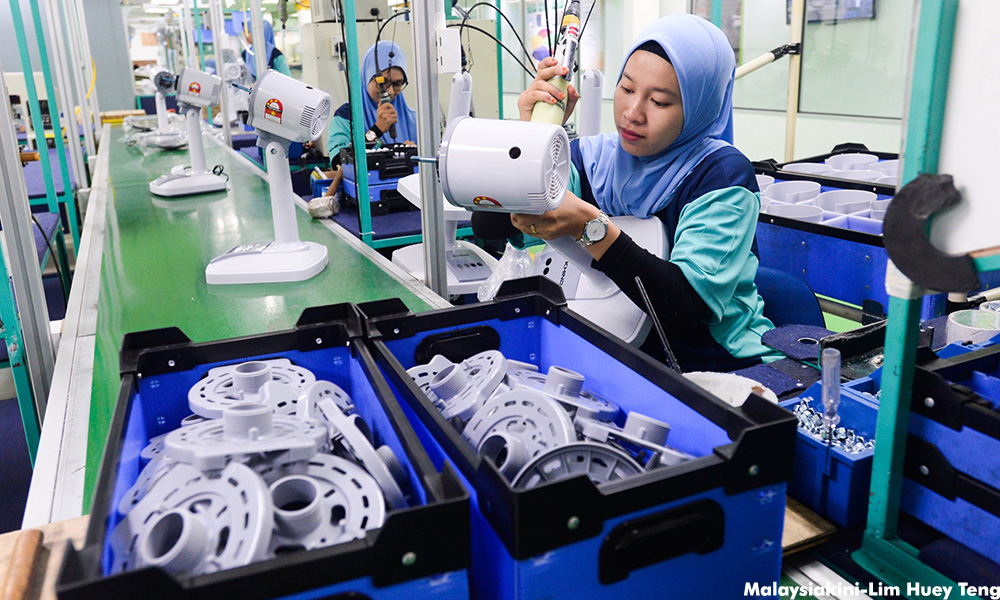 "These figures have been grounds for enthusiasm, but they may not continue to be as vibrant in 2018 as they were in 2017," warned the author of the book "Malaysia in Troubled Times: Economic Challenges, Difficult Decisions and the Malaysian Economy".
"In fact, the export figures may be more sedate," said Shankaran, who hails from Penang.
This could be due for example, to India, Malaysia's biggest buyer of palm oil (photo), imposing an increase on tariffs that has doubled from 15 percent to 30 percent, Shankaran said.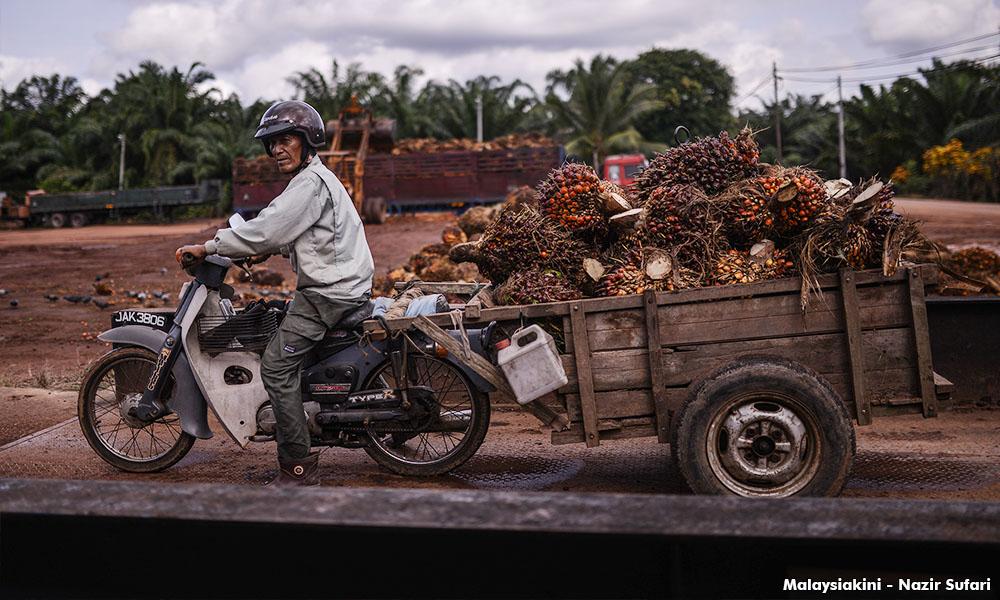 In addition, a more expensive ringgit may slow down exports, adding to the frictional forces that could hold back a quick rise in exports, he added.
With a more tepid export scenario, oil exports – an important engine of growth – may be forced to go on a lower gear, Shankaran said.
He added that the price of oil has been unexpectedly high in recent months, surfing up from a low of US$43 per barrel in 2016 to almost US$63 at the moment.
One could not be sure that the price of oil would remain at the high it is currently experiencing, Shankaran said.
"There could be speed breakers to the cut in oil production: Russia might not want to cooperate with the other countries in maintaining the supply reduction; the shale producers might find the high oil prices a good time to crack the market," he said.
"These factors could end the oil party that works in Malaysia's favour. Although there is a risk to the oil price falling, it is not likely to fall too low – US$58 seems like a lower bound," he added.
Other issues unaddressed
Shankaran said that sadly, there is little debate in official circles on the more long-term issues that plague the Malaysian economy.
A short list would include outstanding concerns such as affordable housing; the cost of living; accessible healthcare; high public and household debt; and the question of contingent liabilities.
A longer list would include the constraints on human capital; the large use of migrant labour; declining standards of education; transparency and governance; and questions of inequality.
"To sum up, the economy is definitely looking better today than it did some months back but then there is not a lot of reason to lower one's guard," he said.
– M'kini
.