'DON'T MISTAKE ME FOR JHO LOW EVEN THOUGH I AM FAT & CHINESE LOOKING' – RAFIZI SYMPATHIZES WITH SHAHRIZAT'S 'ALWAYS CRESTFALLEN-LOOKING' HUSBAND
PKR vice-president Rafizi Ramli has penned a sarcasm-laden letter to National Feedlot Corporation (NFC) chairperson Mohamad Salleh Ismail, which also roped in the central figure in the 1MDB scandal, businessperson Jho Low, whose whereabouts remain unknown.
This was in response to a Berita Harian report which quoted Salleh as saying that of 7pm yesterday, neither Rafizi nor his lawyer had contacted him or his lawyers regarding the payment of damages and costs amounting to RM306,999.17.
Over the weekend, a bankruptcy notice was served on the PKR leader over his failure to settle the sum related to a defamation suit involving the NFC.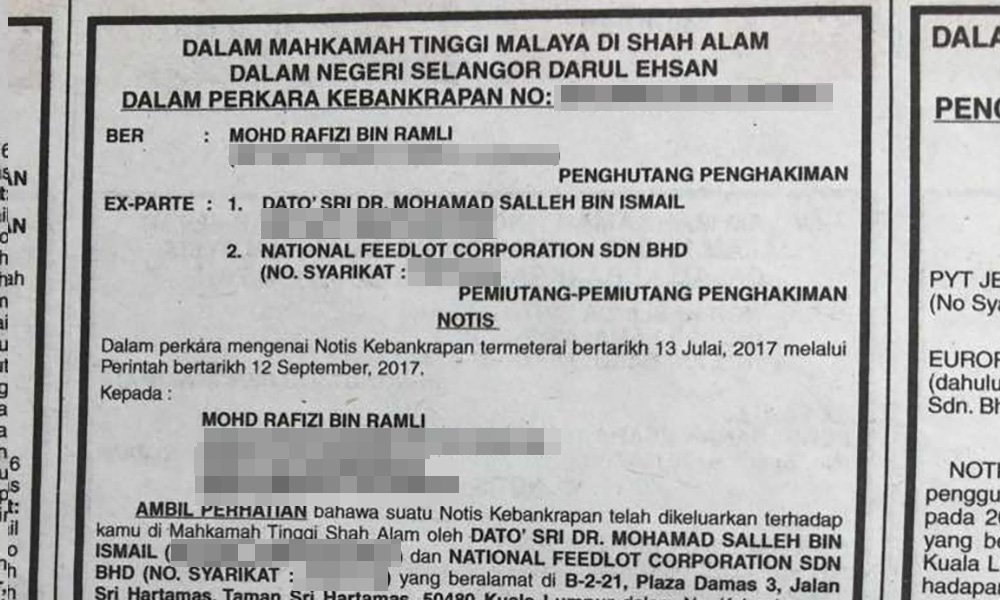 In his letter today, Rafizi apologised for the "several hours delay which troubled Mohamad to the point of contacting Berita Harian."
The Pandan lawmaker said the news report also mentioned that his lawyer Razlan Hadri confirmed that he (Rafizi) had passed the cheque to him and that Razlan would hand it to Mohamad's lawyer the next day.
"When my lawyer and I were discussing to whom the cheque should be addressed to, I was advised to address it to your lawyer, who apparently could not locate me for months.
"This is despite the fact that I carried out live sessions on Facebook and my service centre is open throughout the week. Your lawyer failed to locate me like how the authorities failed to locate Jho Low (photo).
"Perhaps because I look Chinese and am chubby, the clerk at the law firm was looking for Jho Low by mistake," he added.
Initially, Rafizi claimed that he wanted to make the full payment to Mohamad out of sympathy since the latter always appeared crestfallen when the pair met in court.
The PKR leader said he did not blame Mohamad for feeling the blues due to the ballooning cost of living.
"I am certain that you too are feeling the effects of GST," he added.
He also called on Mohamad (photo) to be patient since as long as the government is not changed, Malaysians would need to pay GST.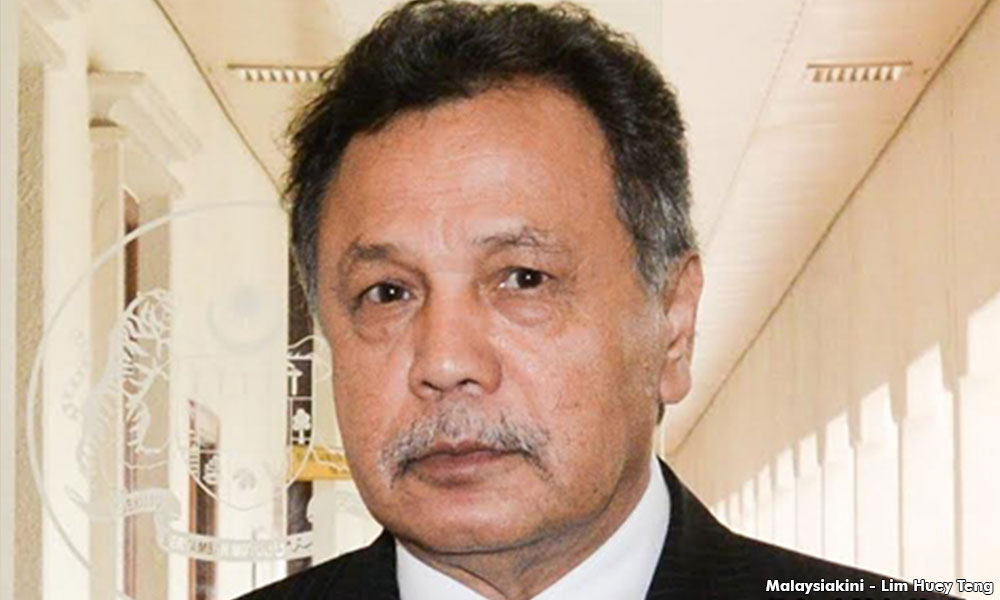 Rafizi then explained that he addressed the cheque to Mohamad's lawyer after he was informed by his lawyer that not all of the RM306,999.17 belonged to the businessman.
"According to the court notice which your lawyer pasted on my front door this week, only RM150,000 has to be paid to you (with interest).
"Another RM50,000 (with interest) is to be paid to NFC… The remaining RM100,000 is to be paid to your lawyers. I know your lawyers did not take up this case for free unlike mine," he said.
Rafizi ended his letter by asking Mohamad to convey his best wishes to his wife, former minister and current Wanita Umno chief Shahrizat Abdul Jalil (photo) and the couple's children.
The PKR leader also joked that if he wins the appeal, he would plaster a huge notice of demand on Mohamad's front door, asking him to return the RM306,999.18 he paid, which incidentally is one sen more than the quantum ordered to be paid.
– M'kini
.