'DON'T FORGET YOU WON ONLY ONE SEAT WITHOUT DAP'S HELP' – MAHATHIR WARNS 'LONE WOLF' PAS IT WILL PERFORM BADLY IN GE14
Parti Pribumi Bersatu Malaysia (Bersatu) chairperson Dr Mahathir Mohamad has warned PAS that it will perform badly if it decides to contest alone in the 14th general election.
Commenting on the decision by the party's syura council yesterday to sever political ties with PKR, the former prime minister described the Islamist party as "confused".
"Well I do not know, I think it is very confusing for PAS, as on one hand they do not want to work with anybody, and on another hand they want to work with somebody. I do not know their policy.
"On their own, PAS never performed well. If they go for the election on their own, without working with others, for example with the DAP in particular, their performance will be very bad," he said when met at the Jalan Duta court complex in Kuala Lumpur today.
Mahathir recalled that PAS won just one seat when it contested alone.
However, when the Islamic party contested with the DAP, he added, it once had 27 parliamentary seats.
"That was their highest score and obviously (if they contest alone) they cannot form the government."
Mahathir was referring to the general election in 1986 when PAS won only one parliamentary seat.
Yesterday, the PAS syura council officially announced that it was severing ties with PKR.
PAS, PKR and DAP were formerly members of the now-defunct Pakatan Rakyat.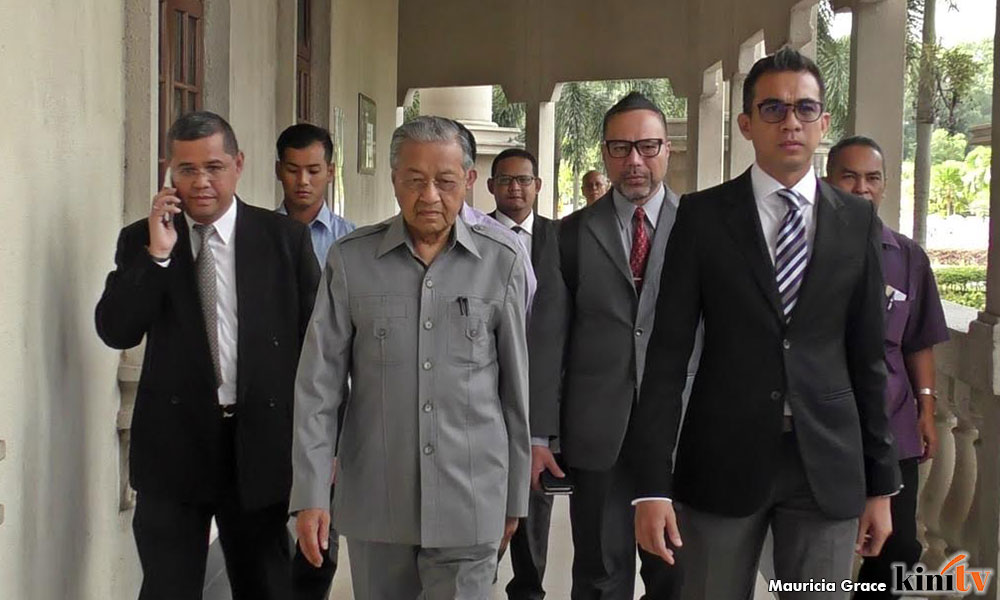 Following the collapse of Pakatan Rakyat, DAP and PKR formed Pakatan Harapan, together with Amanah. Bersatu later joined the coalition.
Asked to comment on the prospect of not having a one-on-one contest in the 14th general election following PAS' decision, Mahathir said three or four-cornered fights are part of the democratic system.
"My opinion is that the third contestant (a party contesting against the opposition) will only be helping the BN. They will cause a split in the opposition (votes) and so indirectly, they are helping BN," he said.
Mahathir who returned from Muscat, Oman, last night, came to the court to attend the proceedings of the financial sabotage case against Khairuddin Abu Hassan and Matthias Chang.
– M'kini
.