DON'T BE TOO STINGY OR NEW WIFEY CHLOE WILL FLEE ,YA TONY? BILLIONAIRE AIRASIA BOSS SHOWS OFF HIS RM10 HAIRCUT
Yesterday, news of AirAsia selling their plane leasing operations, which will see them cashing money up to US$1.2 billion to bring back to Malaysia in the first phase cements their position as one of the best low-cost airlines in the world.
And with the news, the Prime Minister Datuk Seri Najib Razak has said that AirAsia has made Malaysia proud with it's mercurial rise.
But even with all the booming success of AirAsia, their Group Chief Executive Officer (CEO), Tan Sri Tony Fernandes still retains his trademark humbleness.
In a recently viral Facebook posting, Tan Sri Tony Fernandes shared a video of himself getting his haircut at one the city's iconic barbershop.
RELATED STORIES: AirAsia chief weds Korean sweetheart
AirAsia's Tony Fernandes and his marriages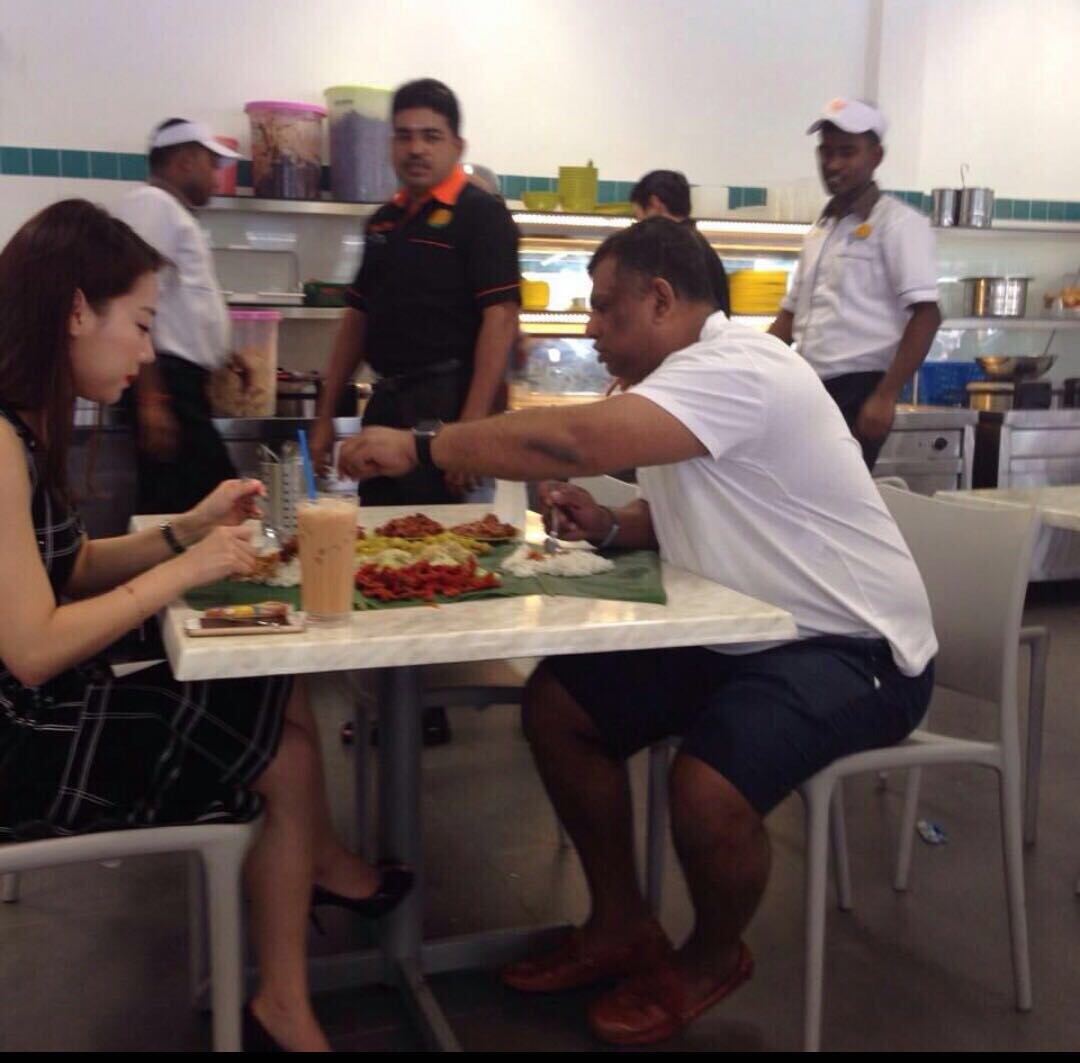 In his posting, he said that it's the cheapest haircut in town, at only RM10.
"Cheapest haircut in town RM 10 that's under 3 US dollars. Barber refused to take my money but I insisted," Fernandes captioned his posting.
Tony even likened the barber's service to AirAsia, as it is "simple, fast and low Cost but has quality".
The Facebook posting undoubtedly got rave reviews from Malaysian netizens, saying that it encapsulates how humble and down to earth he is perfectly.
And even the barber himself, Selvam Tamil commented on the Facebook posting, praising his humbleness.
So let's all of us learn from Tan Sri Tony Fernandes, and not let our success get to our heads, and remember to be humble always.
-mD
.