DON'T BE STUPID! PENANG FLOOD DONATIONS NOT GOING TO BE EATEN UP BY DAP, AN INDEPENDENT OVERSEER WILL BE APPOINTED – ANTHONY FLAYS GERAKAN, BN NGOs
DAP today clarified the reason the Penang Storm and Flood Relief Fund be chanelled into party's accounts first before going to the state government.
"It was the initiative of Penang DAP to kick-start the donation drive and the state government does not usually do donation (drives)," said DAP organising-secretary Anthony Loke at a press conference today.
"From day one, it was already clearly stated that all money would go to the state, every single sen of them. And, the donation amount is updated and disclosed every day," he added.
He was responding to critics who questioned DAP for having the public to donate money to DAP's account instead of giving it to Penang state government first.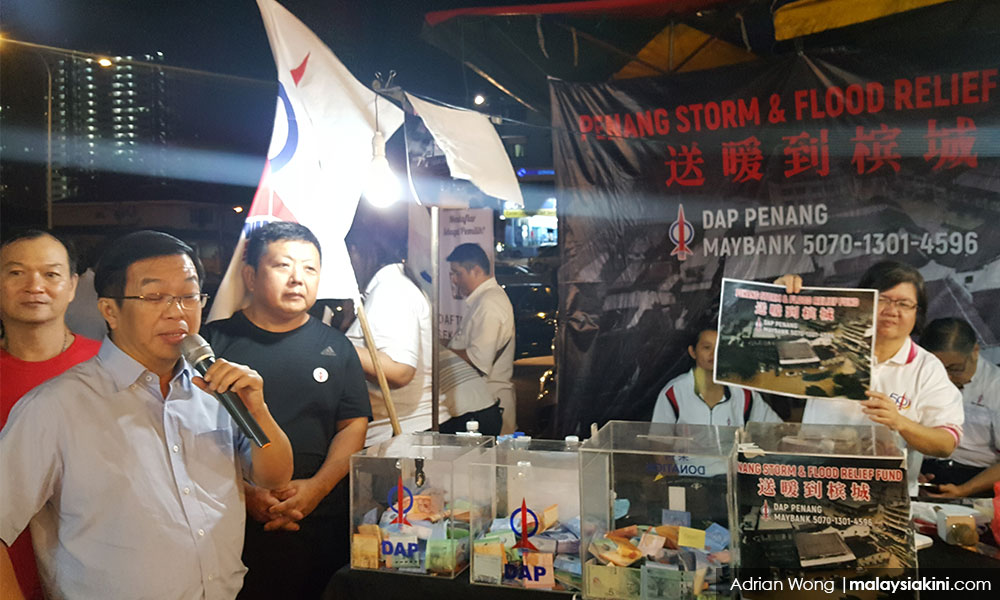 Penang had launched the donation drive on Nov 5, a day after the flood had hit the state. The party collected RM5.13 million within 64 hours.
Both Penang Citizens Awareness Chant Group (Chant) and Gerakan had raised concerns over the way DAP handled the donation.
Responding to a question why DAP did not rope in an independent body to monitor the process, he said, "the state government definitely will appoint somebody to oversee the donation".
"Imagine, we are not talking about few hundred victims; this the party can distribute (the donation itself). We are talking about tens of thousands of households, this must be done by the government together with (the independent body)," he noted.
"I am sure the Penang government will announce the mechanism," he said.
– M'kini
.