'DON'T ASK ME, ASK MY BOSS': TIGHT-LIPPED M'SIAN COPS VISIT NORTH KOREAN EMBASSY OVER JONG-NAM MURDER
KUALA LUMPUR – The police today afternoon paid a short visit to the North Korean embassy here, supposedly to meet its ambassador Kang Chul.
The meeting, which lasted about 15 minutes, was believed to be over the death of Kim Jong-Nam, the half-brother of North Korean leader Kim Jong-Un, who was reported to be murdered on Monday.
ASP Neeraj Nicholas Durai, when met outside the embassy grounds, said he was not in a position to comment, and asked reporters to wait for an official statement from Bukit Aman.
"You should ask my boss. You can maybe wait for my boss to give a statement, thank you," he said.
Jong-Nam was believed to have been attacked and poisoned by two women at klia2 on Monday, before collapsing.
He died on his way to the hospital.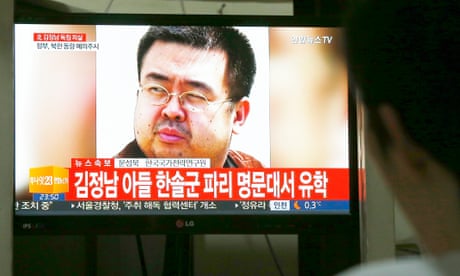 Earlier, about 40 visitors, believed to be North Korean nationals, were seen entering the premises in the morning, before leaving in groups around noon, purportedly to pay a visit over Jong-Nam's death.
Several women were also seen donning the traditional Korean costume inside the premises.
When approached, none were willing to comment, many of whom remained mum or merely shook their heads when asked on the purpose of their visit.
Later, a small commotion broke out when a foreign media personnel trespassed into the premises and took pictures of the house.
An embassy officer swiftly rushed to grab and confiscate the phone, before deciding to simply delete the pictures and return the phone.
– Sundaily
.