DOES HADI BELIEVE NAJIB WILL LET HIM BE DPM? SHUNNED BY PAKATAN, PAS CHIEF INSINUATES WHOEVER IS PM MUST HAVE U.S. NOD
PAS president Abdul Hadi Awang recounted his meeting with the United States ambassador to Malaysia prior to the last general election, when the Islamist party was still a member of the now-defunct Pakatan Harapan opposition bloc.
Hadi decided to recall this episode due to the ongoing debate among opposition parties as to who would be the next prime minister if Pakatan Harapan – Pakatan Rakyat's successor minus PAS – wins federal power in the next polls.
"I have been following the heated discussion among all the parties… in naming their prime minister candidate, except for PAS, which has not nominated anyone," he added in a Facebook posting.
During the 13th general election in 2013, Hadi said the then US ambassador had wanted to meet him.
After deciding against visiting the PAS office, Hadi said he was invited to the ambassador's residence in Kuala Lumpur instead.
"With a feeling of puzzlement (over the meeting), I went, accompanied by close friends Mustafa Ali and Ahmad Samsuri Mokhtar, my political secretary. The amAbassador was with two officers, one of them was said to have come from the US.
"I expected the ambassador to ask questions on hudud, which is often used as a weapon to belittle Islam. But it turned out to be a political discussion, especially on the general election," he added.
At one point, Hadi said the ambassador asked who would PAS support as prime minister if the opposition bloc wins the general election.
"I replied 'who is the candidate agreed to by the US?' They laughed, and then went silent," he added.
Hadi emphasised that PAS is continuing the struggle of Prophet Muhammad according to the Quran and Sunnah.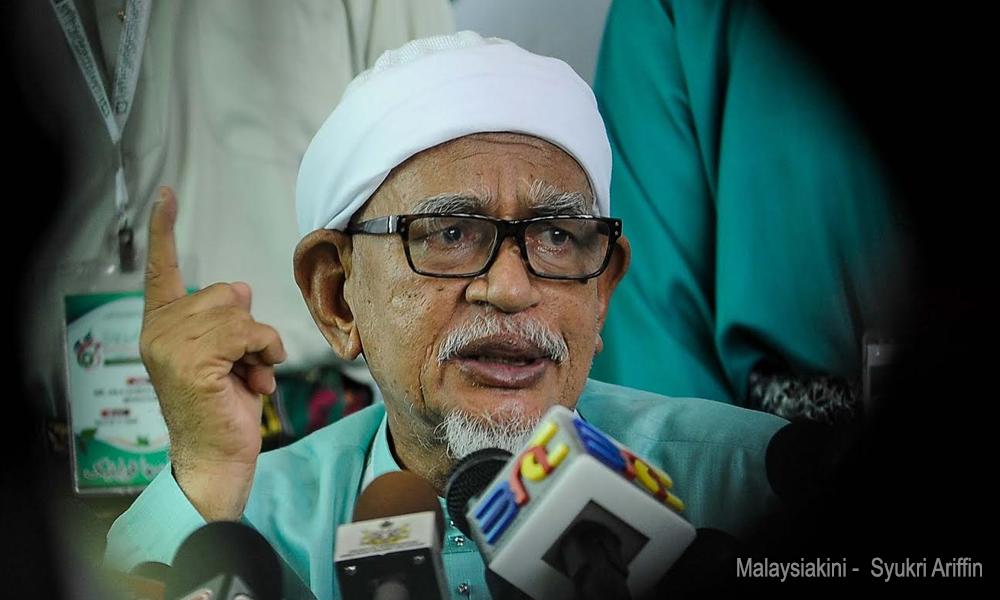 Citing a hadith, the PAS president noted how the prophet was against appointing those with a ravenous appetite for positions, as well as those who considered such positions as opportunities for themselves, their families and cronies.
Hadi urged PAS members not to be influenced by non-Islamic political cultures, and quoted the words of the party's late spiritual leader Nik Abdul Aziz Nik Mat.
"Nik Aziz once said, 'We must accept whoever who accepts Islam, even if that person is not PAS.'"
The PAS president and his supporters have explained their cooperation with Umno along these lines, arguing that the Islamist party has no qualms working with its traditional rival on matters that benefit the religion and its followers.
As for the debate concerning the prime minister candidate, Dr Mahathir Mohamad added a new twist last week when he offered to consider helming the nation again if Pakatan Harapan wanted him to do so.
Mahathir, who is now chairperson of Parti Pribumi Bersatu Malaysia (Bersatu), was prime minister from 1981 to 2003.
However, jailed opposition leader Anwar Ibrahim said the decision must be based on consensus.
– M'kini
.