DEATH OF A GENERATION OF GIANTS – MAHATHIR, ANWAR, KIT SIANG & MUHYIDDIN: IF UMNO WINS, NAJIB STAYS PM FOREVER
If polling day is to be held on May 6, 2018, we have exactly one hundred days, or fourteen weeks, from today.
Unless the general election is held after Ramadan, or not to be held at all, we are indeed entering the 100-day countdown.
With the naming of Dr Mahathir Mohamad and Dr Wan Azizah Wan Ismail as prime minister designate and deputy prime minister designate respectively, as well as Anwar Ibrahim as the 8th prime minister, Pakatan Harapan has resolved the question of leadership once and for all.
The announcement of the Mahathir-Anwar leadership combo on Jan 7, 2018, is the culmination of a very difficult and emotionally intense reconciliation between the two political giants and the forces align to them.
Mahathir and Anwar fought each other since 1998. The grand coalition is both a necessity to defeat Prime Minister Najib Abdul Razak but, more importantly, both Mahathir and Anwar, as well as their supporters, are now the victims of an authoritarian regime which they were part of previously.
No one can even imagine a situation where we would see the 91-year old Dr Siti Hasmah Mohd Ali being dragged in for police questioning just to intimidate her.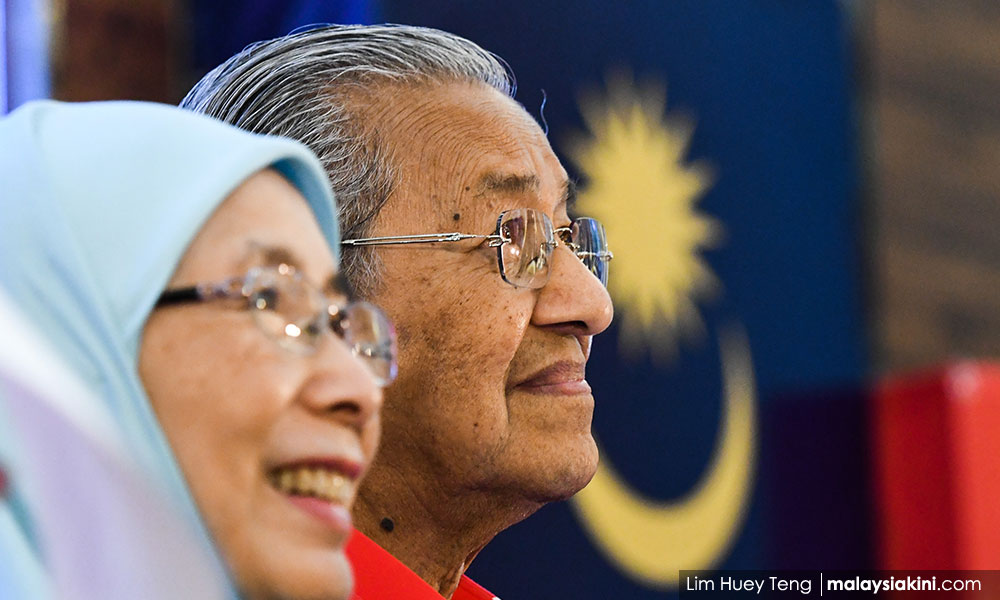 The extraordinary power that the current prime minister possesses had resulted in the largest ever government scandal in the world, 1MDB, and numerous other abuses, as well as a stagnant nation without much hope for the future.
The shared experience is important for post-election Malaysia. Now even Mahathir, the former prime minister, realises the need to curb the power of the prime minister, promote a competent cabinet, and nurture a strong Parliament with more powers to check the excesses of the executive branch.
It is hoped that the end of the 20-year "war" between Mahathir and Anwar in such dramatic manner would provide the basis for the nation to move forward to a more democratic form of governance.
On Jan 7, 2018, Harapan also settled the allocation of parliamentary seats in the peninsula among parties which means effectively the parties can now begin campaigning without waiting for Najib to dissolve parliament.
Both the certainty in leadership and seat allocation are important. In the 13th general election, Pakatan Rakyat was unable to name the PM candidate because PAS disagreed with the choice of Anwar Ibrahim (photo). Only PKR and DAP endorsed Anwar's candidature.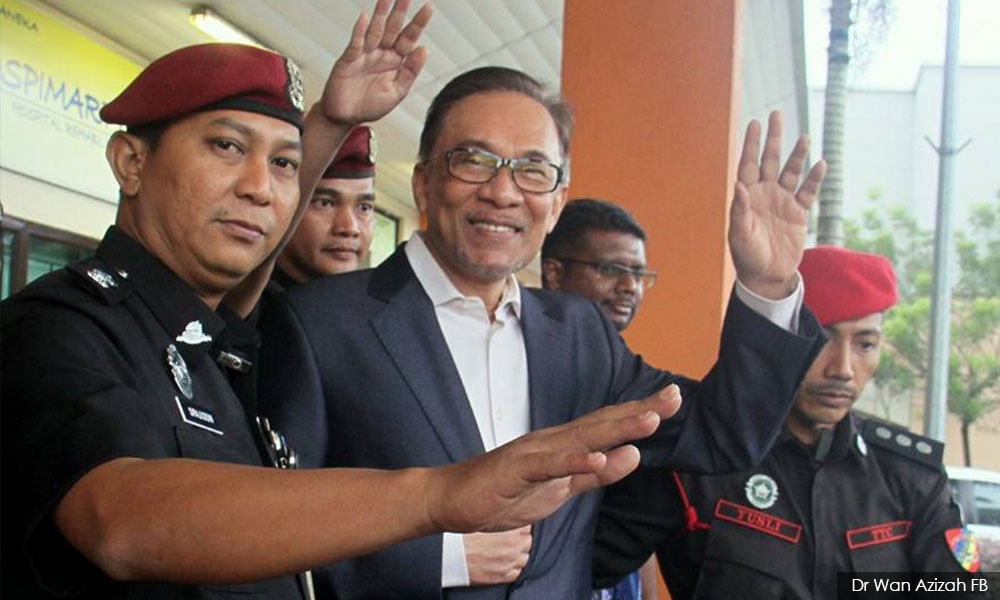 Pakatan Rakyat also failed to resolve seat allocation, resulting in three-cornered fights between PKR and PAS in several constituencies.
That was then. Now, in 2018, it is different.
Malaysians should be grateful that Najib did not call the election before September 2016, when the forces aligned to Mahathir had yet to take shape as a political party, and long before full alignment with Harapan parties.
Since the 2013 general election, Najib was plotting to win by default as he knew that BN may lose in an Anwar versus Najib/Pakatan versus BN contest. With Anwar going to jail on Feb 10, 2015 and the demise of Tok Guru Nik Abdul Aziz Nik Mat on Feb 12, 2015, Pakatan lost its unifying leader and lost its then-ally PAS.
Najib and Umno thought they could win by default by just telling Malay voters that voting for Harapan means voting for DAP and Lim Kit Siang as PM.
That winning by default strategy was ultimately defeated by Najib's indecisiveness to call early election, and the coming together of Bersatu and the original Pakatan parties.
In short, the opposition went to hell and back. We are now entering into the final countdown to this most important battle in the nation's history.
In every instance, we have to convey the message that GE14 is a do-or-die battle for Malaysians. As fans of Star Wars remember fondly, the great Jedi Master Yoda once said: "Do or do not, there is no try."
The public needs to see Harapan treating this battle with bold moves and courage so that they also come on board to be part of the change.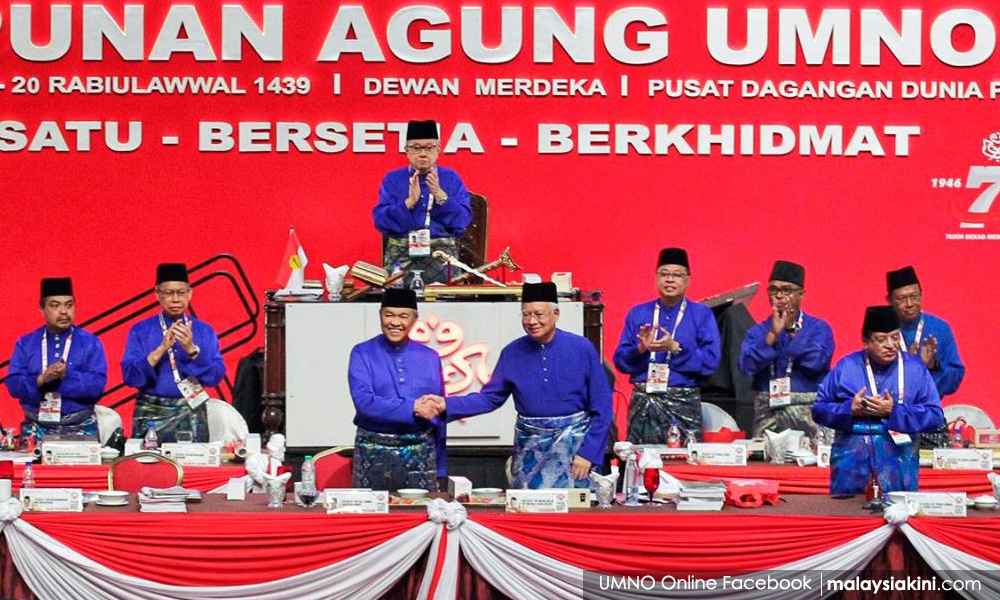 The battle is not just between Harapan and BN. It's the people versus Najib, the people versus Umno/BN.
If Najib wins, he will probably be there for a long time.
Najib's victory means the end of a generation of giants – Anwar Ibrahim, Mahathir, Lim Kit Siang, Muhyiddin Yassin, while Guan Eng and Rafizi Ramli will probably go to jail. Worse still, no one would have anymore hope about the possibility of change in Malaysia.
GE14, is Najib retaining the premiership for life. Or it could be the rakyat changing things for the better.
LIEW CHIN TONG is the MP for Kluang, DAP Johor chairperson and the party's national political education director.
– M'kini
.