CHINA'S RICHEST MAN DENIES GETTING INTO CASH-FLOW PROBLEMS BECAUSE OF NAJIB'S 1MDB-LINKED BANDAR M'SIA
Chinese conglomerate Dalian Wanda Group Co. has denied facing a cash crunch and says it has never engaged in price negotiations to be Bandar Malaysia's master developer.
The Beijing-based group stated on its website yesterday that it had billions in cash accounts and denied it ever formally bid for the project.
"Wanda's cash currently exceeds RMB 200 billion, (RM123.4 billion) and its revenue in 2017 is expected to surpass RMB 200 billion (RM123.4 billion) as well. All of its businesses are operating normally worldwide without any debt defaults.
"Regarding the Bandar Malaysia project, Wanda participated in investment negotiations following the recommendation of the relevant authority within the Chinese government.
"Wanda only dispatched a team for site inspection once in March without any price negotiations carried out, so it is groundless to report that Wanda's quotation is twice that of the others," said the world's biggest property developer.
According to Bloomberg, the statement was in response to a post by blogger "ibaoyouqu" on Chinese networking site WeChat that alleged the Chinese government had penalised the Wanda after it offered twice what state-owned firms were offering for Bandar Malaysia.
The post was titled "Wang Jianlin's Waterloo", referring to Wanda's billionaire founder Wang Jianlin (photo). Wanda has reported the blog to Chinese police.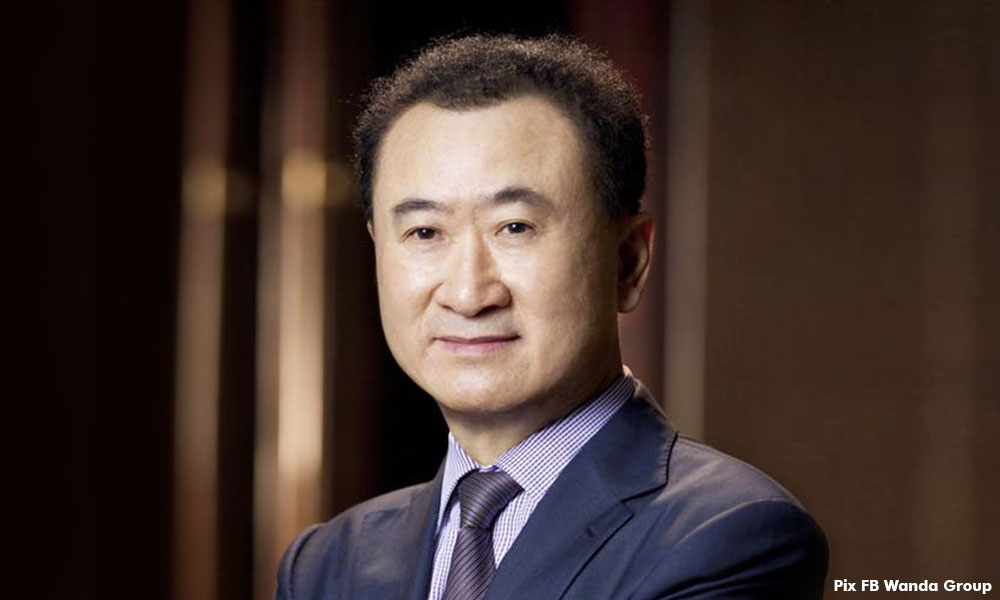 Seven state-controlled Chinese companies were previously revealed to have submitted proposals to be the master developer for Bandar Malaysia.
In May, Prime Minister Najib Abdul Razak said in Beijing that Wanda would be able to "do wonders" for the development even though no deals had been inked.
However, a Reuters report in July speculated that Chinese regulators had told banks to stop funding several of Wanda's overseas acquisitions to curb the conglomerate's offshore shopping spree, quoting sources familiar with the matter.
Bandar Malaysia is owned by embattled state investment fund 1MDB.
Initially awarded to China Railway Engineering Corp (CREC) and Iskandar Waterfront Holdings (IWH) for RM7.4 billion in Dec 2015, the deal collapsed last May when it was announced that the consortium had failed to meet key conditions of the transaction.
The unmet conditions included securing the necessary approvals from the Chinese government and providing proof that the necessary funding for the project was available, despite various extensions of deadlines.
The consortium had then called the unilateral cancellation of contract as "unacceptable".
Bandar Malaysia is yet to secure a master developer.
– M'kini
.