CAUGHT RED-HANDED – IT'S THE MALAYS WHO ARE BETRAYING THE MALAYS, NOT SHU QI: HARAPAN TELLS MB KHALED TO COME CLEAN ON RM12MIL BRIBE FOR CONVERSION OF 'BUMI' LAND INTO 'NON-BUMI' LAND
Johor Pakatan Harapan leaders have urged Menteri Besar Mohamed Khaled Nordin to come clean on whether he received gratification in return for altering the status of bumiputera housing lots.
This disclosure was necessitated by the emergence of a website which uploaded leaked documents pertaining to MACC's investigations on the matter, said the six Harapan leaders in a joint statement.
The leaders also said the issue involved bumiputera housing, and would thus affect Khaled's image if left unaddressed.
"In view of this, Johor Harapan urges Khaled to come forward and answer the question immediately," read the statement.
The statement was signed by Johor Harapan chairperson Muhyiddin Yassin, Bersatu secretary-general Shahruddin Md Salleh, Johor PAS leader Aminolhuda Hassan, Johor PKR leader Hassan Karim and Johor DAP leader Liew Chin Tong.
The allegation was raised by Senai assemblyperson Wong Shu Qi at the Johor legislative assembly yesterday.
Wong had told the legislative assembly that a website had uploaded the MACC witness statement, which implicated Khaled of receiving RM12 million in gratification to change the status of bumiputera housing lots.
She had demanded Khaled's response, but was instead was referred to the legislative assembly's rights and privileges committee to face sanctions.
Malaysiakini has contacted the menteri besar's aide for a response.
In a press statement this evening, MACC deputy commission of operations Azam Baki confirmed the authenticity of the witness statement, and that a police report on the leak would been lodged.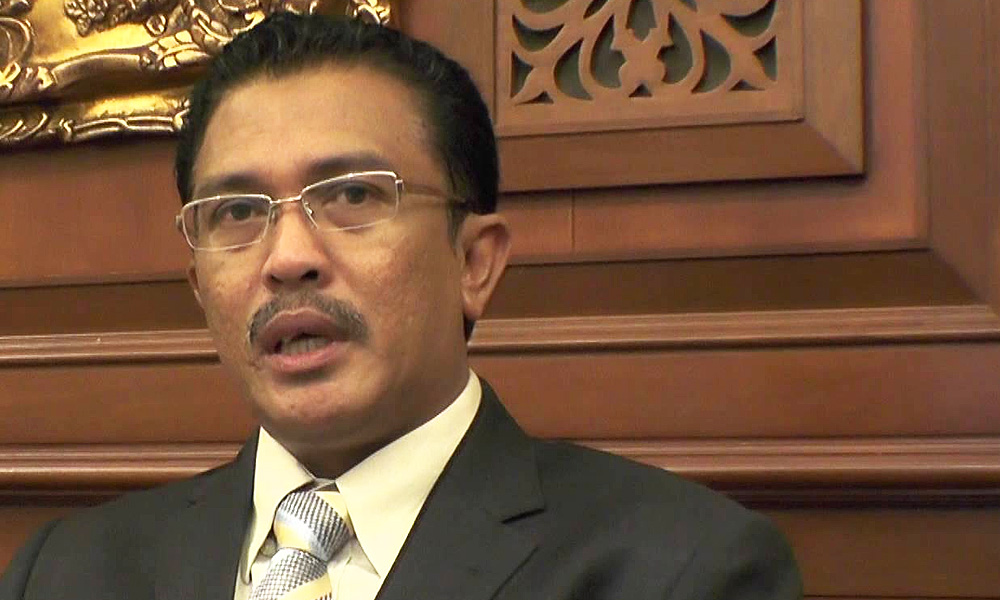 In April, former Johor housing and local government exco member Abdul Latif Bandi (photo), his eldest son Ahmad Fauzan Hatim and property consultant Amir Shariffuddin Abd Raub were charged with 21 counts of money laundering.
The trio faced additional graft charges in July.
Meanwhile, Persatuan Pemikir Muda Johor's Fikri Allaudin slammed the state opposition for raising the claim.
"All the accusations were purely based on assumptions and spice up with an uploaded copy of the case's witness statement.
"Unfortunately, it (witness statement) was only a piece of paper that does not make any mention of the Johor menteri besar's involvement," he said.
– M'kini
.