CALLS GROW FOR NAJIB TO SEND ROSMAH TO HELP OUT AT ROHINGYA CAMPS: NGO SLAMS ALL-TALK, NO-ACTION NAJIB
First lady Rosmah Mansor should emulate her Turkish counterpart Emine Erdoğan and visit Rohingya refugee camps in Myanmar, suggested Global Peace Mission (GPM) Malaysia CEO Ahmad Fahmi Mohd Samsudin.
Ahmad Fahmi said such a visit would allow the country's leaders to see for themselves the effects of the violence occurring in Rakhine State, Myanmar.
"It is not enough for the prime minister to voice his protests and announce a series of protests in his speech. At least, follow the example set by Turkey, where we see the first lady in Bangladesh.
"What we mean is, don't just talk, but act. So if it is possible, Malaysia can send the prime minister's wife, Rosmah, to witness first-hand the conditions in the refugee camps in Myanmar," Ahmad Fahmi said in a press conference at the Angkatan Belia Malaysia (Abim) headquarters in Kuala Lumpur today.
The crisis faced by the Islamic ethnic minority of Rohingya, he added, grows more critical every day as thousands are reportedly slaughtered by the Myanmar regime.
Ahmad Fahmi also took Myanmar leader Aung San Suu Kyi to task for largely remaining silent on the conflict , which has seen almost 90,000 Rohingya escape to neighbouring Bangladesh.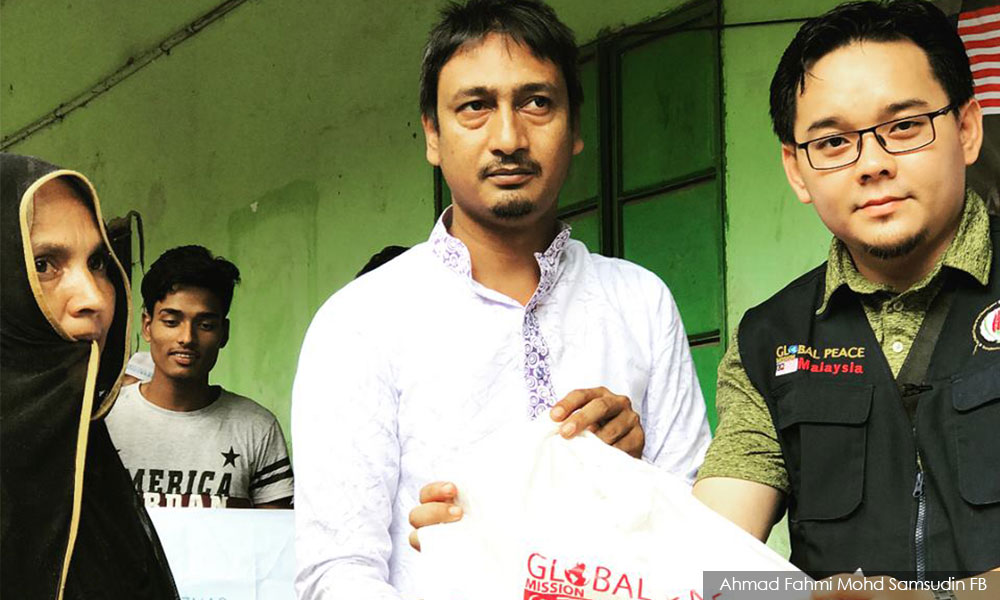 Given that the volume of refugees to Bangladesh is stretching already scarce resources, Turkish president Recep Tayyip Erdoğan offered financial sponsorship to the Bangladeshi government to facilitate the entry of Rohingya refugees, provided the country opens its borders to them.
Erdoğan had earlier this week offered Bangladesh President Abdul Hamid shelter for the refugees. His wife, Emine, is currently in the country on a humanitarian first aid mission.
"This is definitely the best example, meaning we lead by example. We voice our protests and we send our leadership and channel aid as the Turkish government has done," he said.
If Rosmah does not go to Myanmar, Ahmad Fahmi suggested that Foreign Minister Anifah Aman should go in her stead.
– M'kini
.