BE VERY CAREFUL NAJIB – OVER SUBSERVIENCE TO ROYALTY MAY NOT BE WHAT S'GOR MALAYS WANT: UMNO JUMPS ON SULTAN'S BANDWAGON, DEMANDS BAN ON DR M & ZAID FROM SPEAKING IN S'GOR
The Selangor state government should exercise its powers to ban former Umno minister Zaid Ibrahim and Harapan chairperson Dr Mahathir Mohamad from speaking in the state, according to Selangor Barisan Nasional chief Noh Omar.
Speaking at a solidarity rally in Shah Alam this morning, Noh claimed that the state's Menteri Besar Azmin Ali has instead chosen to remain silent over the duo's alleged insults towards the Sultan.
"By right, we (Selangor BN) should not be the one to organise this rally. By right, the state government should be the one to do it.
"We see how Tun Mahathir insulted the Bugis, and the Sultan was angered. As menteri besar, he (Azmin) should be more sensitive towards the Sultan's feelings," said Noh to several hundred supporters who came in at least 10 buses from across the state.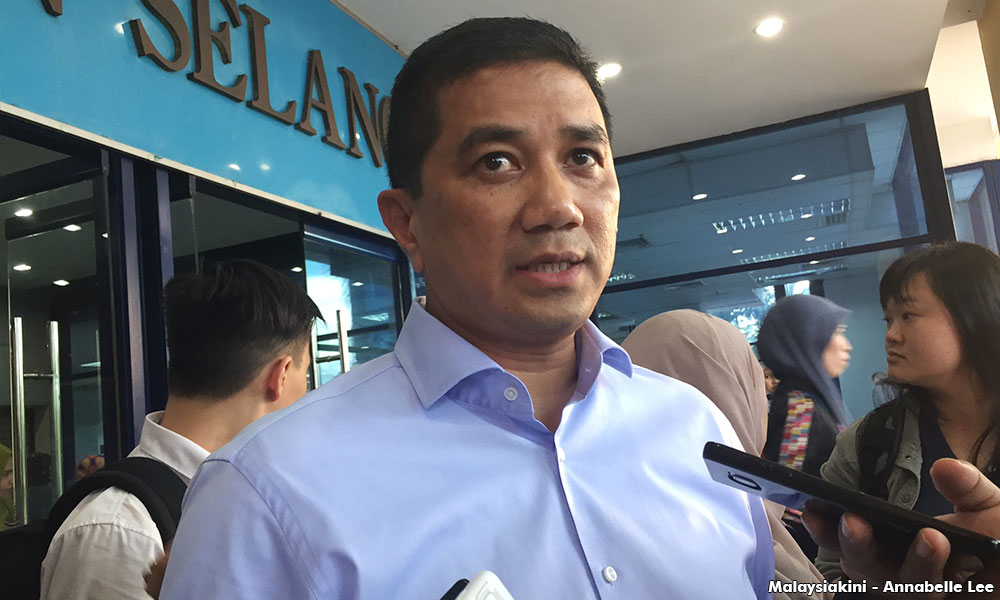 "But because Azmin (photo) cares more for Mahathir, he has remained silent. No comments.
"Azmin is only acting at the behest of the DAP. Same with Zaid," he further claimed.
Azmin had yesterday asked Zaid to explain his tweet to the rakyat, and said that the veteran politician should be responsible for his statement.
Noh's call was included in a four-point declaration read at the "Daulat Tuanku" rally organised in support of the ruler.
Their other demands are for the police to stop issuing permits for any talks that featured Zaid or Mahathir, on top of investigating the duo under the Sedition Act or other relevant laws.
Other Selangor BN leaders who spoke at the rally include Umno's Kuala Selangor MP Irmohizam Ibrahim and Sungai Besar MP Budiman Mohd Zohdi, as well as from component parties MCA and MIC.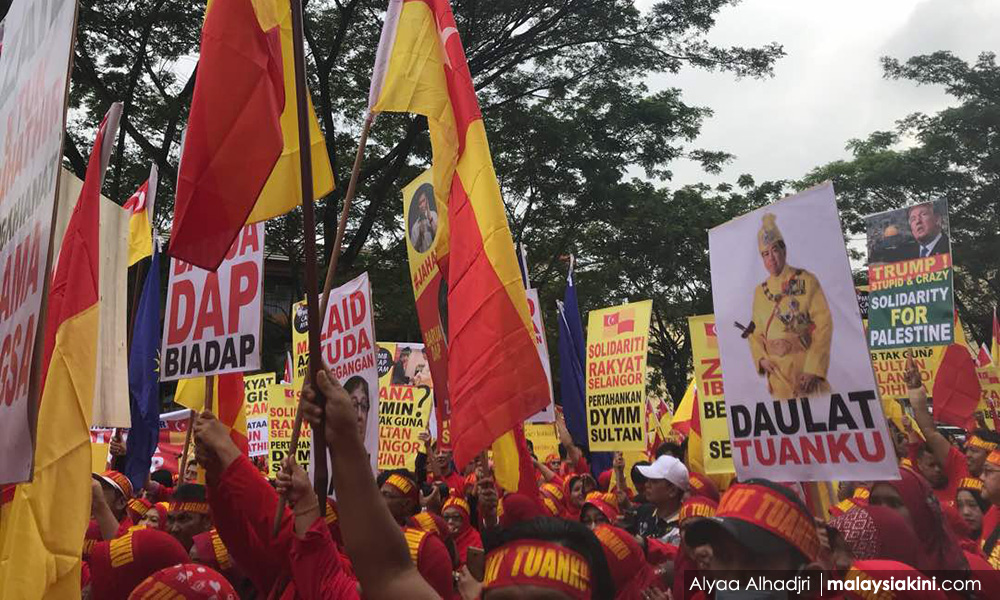 Selangor Sultan Sharafuddin Idris Shah had previously expressed displeasure at Mahathir's "Bugis pirate" remark which the Bersatu chairperson had insisted was only aimed towards Prime Minister Najib Abdul Razak.
Zaid, meanwhile, courted flak this week with his response to the sultan's warning that Mahathir's anger could raze the nation.
Responding to calls for him to apologise, Zaid yesterday insisted that he has not done anything wrong that would warrant an apology.
Inspector-general of Police Mohamad Fuzi Harun has, however, confirmed that Zaid is being probed under the Sedition Act and the Malaysian Communications and Multimedia Commission Act 1998.
– M'kini
.