BANKRUPT OF TALENT, PAS & UMNO FIGHT OVER TAINTED GOODS KHALID IBRAHIM
Former Selangor menteri besar Abdul Khalid Ibrahim has long been seen as an ally of PAS following his oust from PKR.
However, his surprise appearance at the Selangor Umno convention yesterday may spell the end for the alliance.
For PAS vice-president Iskandar Abdul Samad, Khalid showing up at an Umno event puts to rest speculation whose side the latter was on.
"I am relieved that Khalid showed up at the Umno convention, what is important now is that we know that Khalid Ibrahim is with the (ruling) government," Iskandar told Malaysiakini. "There were rumours before this that he would join PAS, but it's clear now that he leans towards Umno."
Yesterday, Khalid made a grand entrance at the Selangor Umno convention in the Putra World Trade Centre, walking side by side with Deputy Prime Minister Ahmad Zahid Hamidi and fellow former Selangor MB Muhammad Muhammad Taib.
Khalid said he would remain an independent MP, but would help both Umno and PAS in Selangor in the 14th general election (GE14).
Iskandar, who is a former Selangor PAS commissioner, said this statement made no sense.
"The people of Selangor have rejected Umno twice in 2008 and 2013, so there is no reason for PAS to be close to Umno in Selangor.
"Umno attacks PAS relentlessly in Selangor through its chief Noh Omar and other leaders. PAS quarrels with Umno in the state assembly.
"It doesn't make sense for Umno and PAS to work together in Selangor," he said.
PAS-Umno rumour 'malicious'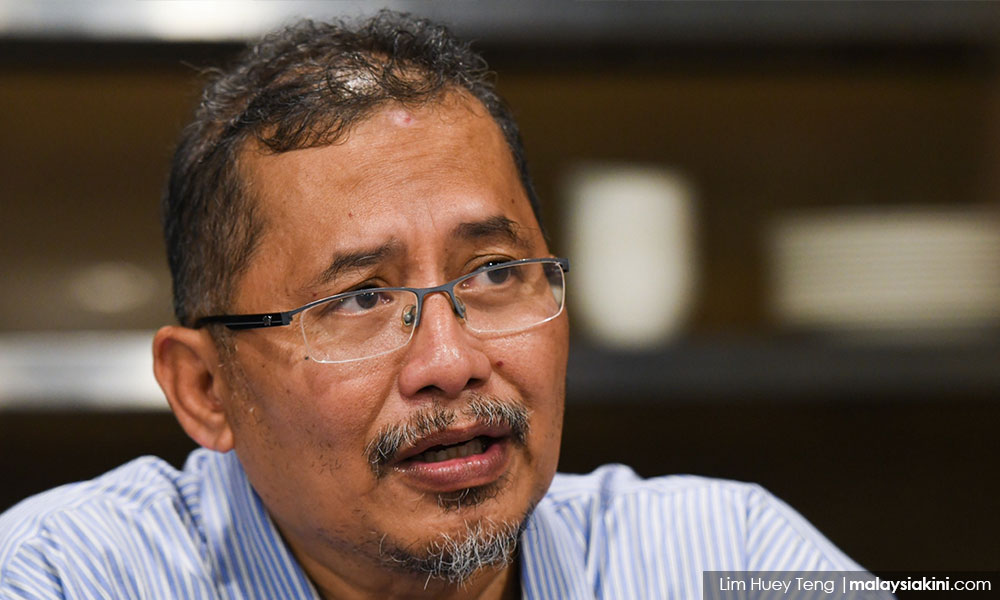 He added that allegations that PAS wanting to form a unity state government with Umno were malicious, and damaged the Islamist party's credibility.
Khalid, in explaining his conflicting stand, said that he had ties with both PAS and Umno, and would help those who would develop the state for the people.
He formerly headed the PKR-led Selangor government but was sacked from the party in 2014.
Since then, he has been spotted at numerous PAS events including two of its muktamars, as well as the Fastaqim 2.0 rally in Terengganu in September.
At the time, the Port Klang assemblyperson said while he supported PAS' struggles, he had no intention of joining the party.
Khalid was previously a member of Umno for almost 30 years before joining PKR in 2006.
MEANWHILE, according to Malay Mail:
Sacked from PKR, Khalid to help Umno win back Selangor in GE14
Former Selangor Mentri Besar Tan Sri Khalid Ibrahim today announced that he would help Umno win back the state in the 14th general elections.
The Port Klang assemblyman, party-less since his sacking from PKR in 2014, said he would help Umno as an independent.
"I am prepared to work with Selangor Umno for the interest of the people of Selangor," he said during a press conference after attending the Selangor Umno convention as a guest.
He also reiterated a wish not to contest in the elections that must be called by August next year.
Khalid however said that his decision to help Umno does not change his previous assertion that he would also help their political rival, PAS.
"I will support any party for the unity of Muslims in the country," he said.
Khalid also said that not joining any political party can help him relate his message better to the people of Selangor.
"It is easier if I don't have a party, so people don't say that I am supporting Umno for seats or anything such," he added.
MALAYSIAKINI / MALAY MAIL
.