BACKSTABBED BY NAJIB, YET RM90MIL HADI HAS NO CHOICE BUT TO SMILE & SAY THANK YOU: GIVE PAS THE BOOT IN KELANTAN – MUSTAPA TELLS UMNO
Kelantan voters should vote out PAS during the 14th general election in order to enjoy greater development, said Kelantan Umno chief Mustapa Mohamed.
Mustapa, who is also Minister of International Trade and Industry and Kelantan Barisan Nasional chairman, said it was imperative that they did this because the PAS leadership was out of sync with what the people wanted, that is rapid development so that the backward state could catch up with the other states in the country.
"The (PAS) leadership is not serious about bringing development to the people of Kelantan. We do not want the Kelantanese to lag further behind," he told reporters after a thanksgiving function with teaching staff at the Kelantan State Education Complex in Kota Bharu today.
Present were Kelantan Umno deputy chief Ahmad Jazlan Yaakub and Kelantan Education Department director Muhammad Zahari Othman.
Mustapa was commenting on the statement by Kelantan Deputy Menteri Besar Mohd Amar Nik Abdullah recently reportedly saying that the state government had deliberately slowed down development so that the people were not left behind and could enjoy the development.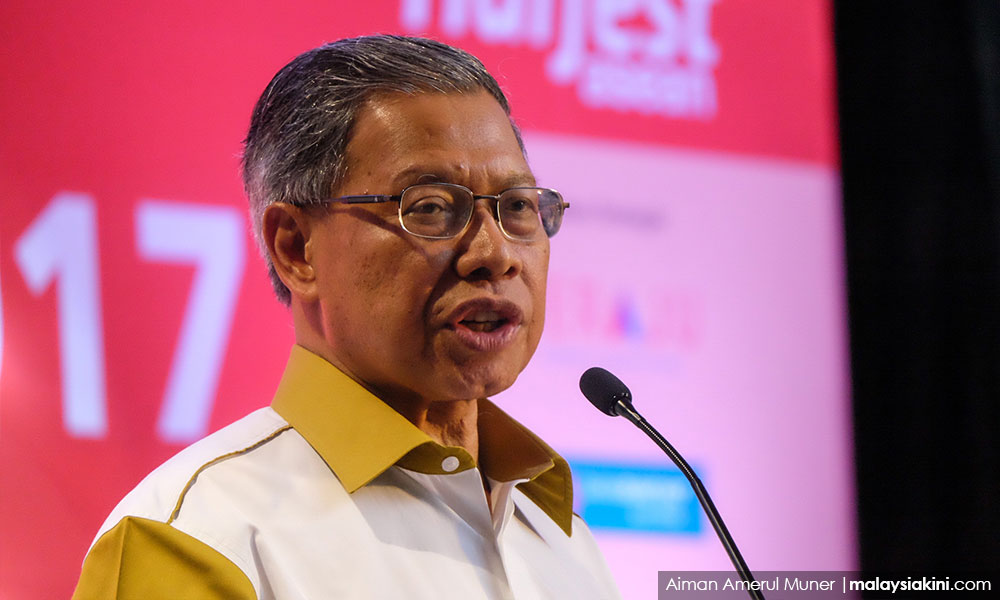 Meantime, Mustapa also thanked Prime Minister Najib Razak for giving many opportunities to the people of Kelantan to hold important positions in the public sector.
Many Kelantanese also held important posts in the prIvate sector, he said, adding that these leaders would play a significant role on putting the state on the right trajectory if the mandate was given to the Barisan Nasional come GE14, which must be called by August this year.
Kelantan has been under PAS rule since 1990.
–  Bernama
.