AZMIN SEALS HIS OWN FATE BY BLOCKING DR M-AZIZAH COMBO: ALREADY DISLIKED THROUGHOUT PAKATAN & SUPPORTED ONLY BY HALF OF PKR & SYED SADDIQ WHO IS HIS DAUGHTER'S BOYFRIEND, AZMIN WILL FACE THE PEOPLE'S WRATH FOR PUTTING AT RISK A PAKATAN VICTORY
The highly-anticipated PKR politburo meeting last night yielded no results on whether the party was prepared to endorse a proposal for Dr Mahathir Mohamad to be made interim prime minister.
PKR leaders were tight-lipped after the three-hour meeting at the PKR headquarters in Petaling Jaya, which ended close to midnight.
Instead, the party's communication director Fahmi Fadzil read out a prepared statement.
Notably, PKR's official statement did not acknowledge the proposal about making Mahathir (photo) prime minister.
The statement merely noted that there were discussions about the "prime ministerial candidate proposed in the Pakatan Harapan retreat on Dec 1 to 2," but did not provide any names.
"In view that the proposal had yet to be officially brought into the Pakatan Harapan presidential council, and also considering the principles of the reformasi struggle, the PKR political bureau decided to continue discussions about the proposal to ensure that it would be the best for Malaysia," said the statement.
Fahmi, when pressed about the proposal of Mahathir as prime minister or other possible candidates, said he was not at a liberty to discuss the matter, but noted there were "proposal or proposals."
Prior to the meeting, PKR parliamentary whip Johari Abdul revealed that Harapan at its retreat in Putrajaya had agreed to Mahathir being Harapan's prime ministerial candidate, while PKR president Dr Wan Azizah Wan Ismail (photo) would be deputy prime minister.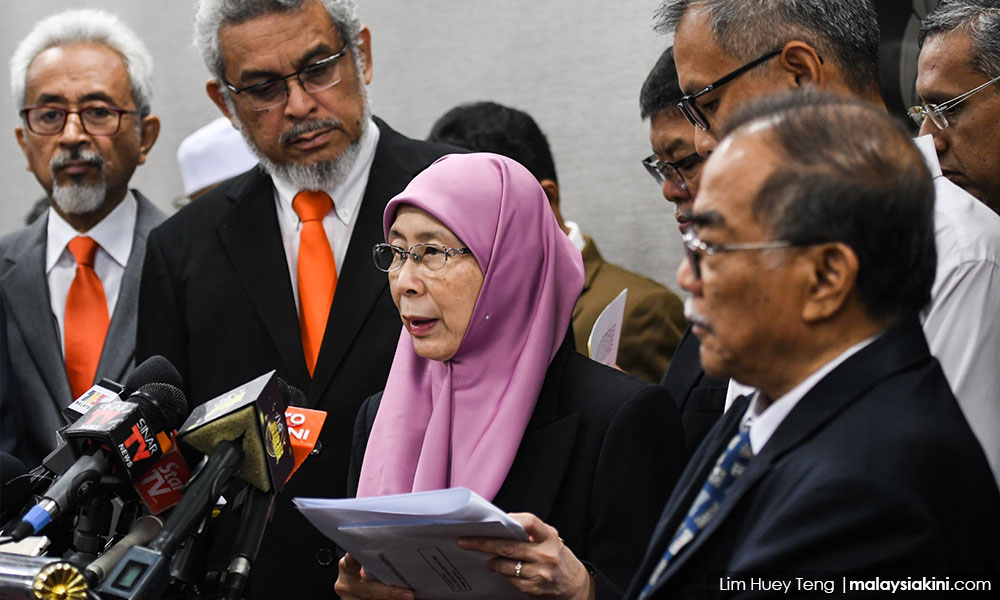 Johari had said that the proposal could be taken up if PKR de facto leader Anwar Ibrahim, who is serving a prison term, gave his consent.
"If Anwar is okay, we are okay," Johari, who is also a member of the PKR politburo, had said.
Malaysiakini had also reported that prior to the retreat, PKR deputy president Mohamed Azmin Ali's name was also floated as possible prime ministerial or deputy prime ministerial candidate.
Prior to the politburo meeting last night, PKR leaders declined to confirm whether they had sought Anwar's opinion on the proposal.
Wan Azizah merely replied that the matter was being discussed when asked if the party had forwarded the proposal to Anwar, who is now recovering in hospital after undergoing surgery.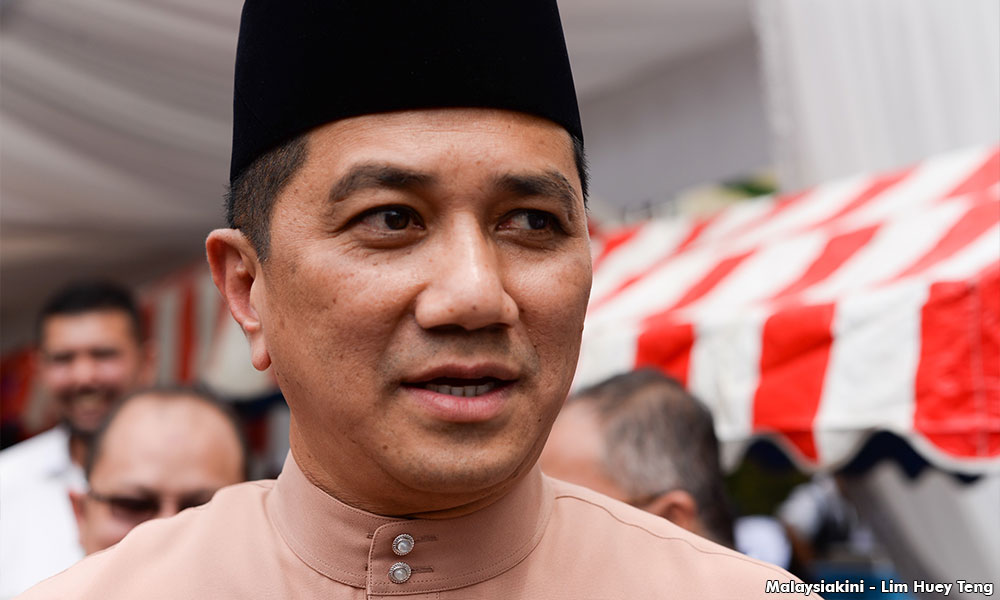 PKR vice-president Shamsul Iskandar Md Akin, a close ally of Azmin (photo), stressed that Johari's statement was a personal view, and not an official stance, when asked about the matter prior to the politburo meeting.
Fahmi, who addressed reporters after the meeting, also reiterated that the statement was not official.
He noted that there would be no timeframe for an official decision.
"We won't commit to a date," he said.
– M'kini
.