AZMIN LOSES HIS GRIP IN PKR: DISRESPECT FOR S'GOR MB GROWS AS HE CONTINUES TO HIDE BEHIND ZURAIDA'S SKIRT, SNIPE AT DR M & AZIZAH INSTEAD OF UNITING HIS UNRULY FACTION BEHIND THE HARAPAN LINE
Selangor PKR Youth secretary Syed Badli Shah Syed Osman has urged party members to toe the line after a fellow state PKR leader spoke out against Pakatan Harapan's decision in appointing Dr Mahathir Mohamad as its prime ministerial candidate.
"We can have a difference of views and opinions before a decision is made. But after it is finalised, it should be respected and defended.
"We need to be magnanimous and accept the decision so that we can move on to more important agendas," Syed Badli said in a statement today.
Yesterday, Selangor PKR information chief Hizwan Ahmad said it was inappropriate that Harapan couldn't nominate someone from PKR and had to resort to Mahathir.
Earlier today, PKR Wanita chief Zuraida Kamaruddin, who is also the Selangor PKR deputy chief, reiterated her stance that Mahathir should instead only be a senior minister.
Syed Badli said there was no need for snide remarks since the Harapan leadership had already given the final word.
He said the decision on Mahathir was arrived at after rigorous discussions by the leaders of the four component parties.
"Surely, before such a major decision is made, the aspects and considerations of all quarters would have been considered and debated.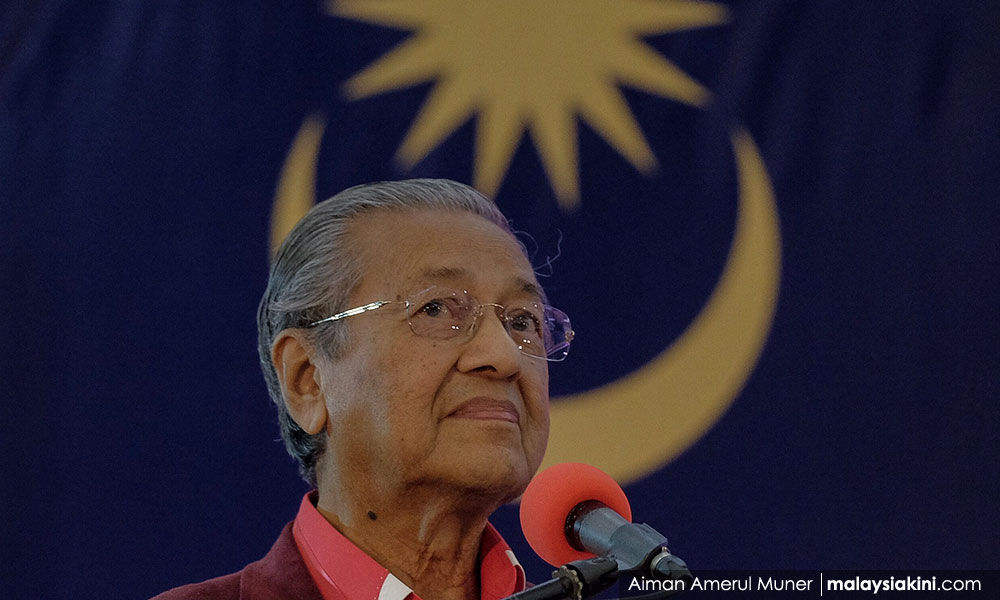 "I urge the advocates of our struggle to be magnanimous and accept this decision and focus on the agenda of toppling Umno and BN.
"Stop all the polemics of showing dissatisfaction as it could affect the political stability of Harapan," he said.
Harapan arrived at the decision to nominate Mahathir as the prime ministerial candidate and PKR president Wan Azizah Wan Ismail as his deputy on Saturday.
It was announced at the Harapan convention yesterday.
– M'kini
.