AZMIN & GANG FEEDING ANWAR 'LIMITED INFO'? EVEN DIE-HARD SUPPORTER HISHAM RAIS TELLS ANWAR – 'DON'T TRY TO PULL PKR STRINGS FROM JAIL, YOU ARE MAKING POOR DECISIONS'
Instead of still trying to pull PKR's strings from prison, PKR de facto leader Anwar Ibrahim should be busy penning his magnum opus, said veteran reformasi activist Hishamuddin Rais.
Hishamuddin said Anwar is scheduled for release in July next year and the world awaits his book, in the same veins of famous political detainees such as Nelson Mandela, Antonio Gramsci, Tan Malaka and Kim Chi Ha.
"People have a lot of time in prison. We can read, we can write and we can daydream. These are not crimes in prison. We can do all this without any distractions while in prison.
"In my view, what brother Anwar needs to do is to write and think about theories and political philosophy that needs be shared with Malaysians.
"Anwar must realise that come July 2018, he has the responsibility to present his magnus opus as a gift to Malaysians.
"We await his magnus opus. The people don't want to hear about him being beaten, stripped or violated. That era has gone by," said Hishamuddin in a statement today.
Hishamuddin, an activist and artist who gained prominence during the reformasi era, said this in response to Anwar's recent statement on PKR's cooperation with PAS.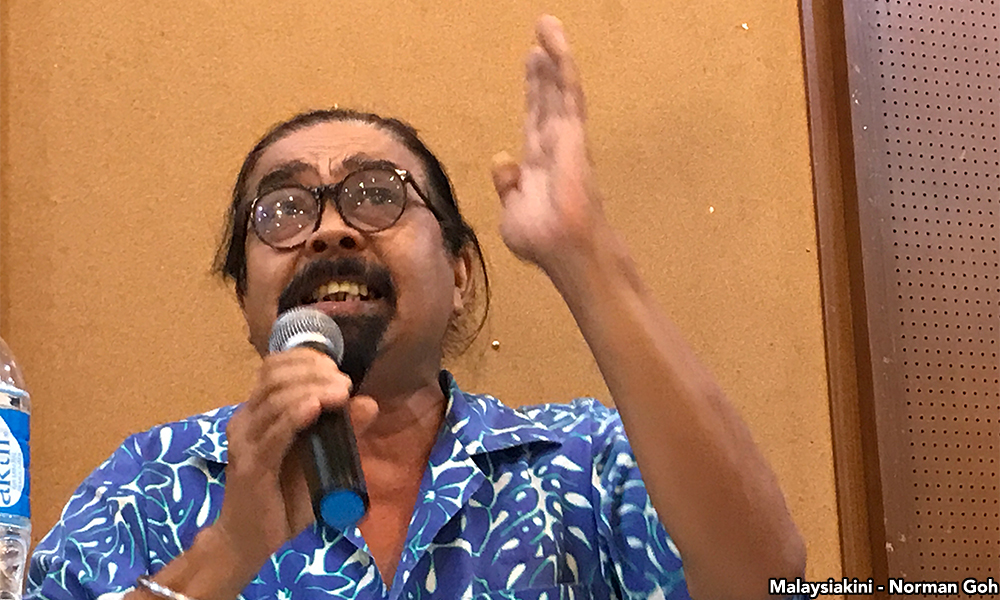 The activist argued that Anwar's method of managing PKR from behind bars was ineffective because the information that he receives was limited at best, causing him to make poor decisions.
Hishamuddin also argued that fissures in PKR recently had stunted Pakatan Harapan's preparation for the upcoming general election.
PKR appears to be in two minds over whether to cooperate with PAS to ensure straight fights with BN, although Harapan has already resolved to not work with PAS.
MKINI
.