AZMIN CAMP STIRRING TROUBLE TO DESTABILIZE HARAPAN? EZAM, WHO DEMANDED AZMIN BE MADE PM-ELECT, SUDDENLY WANTS TO FIGHT 'PRO-DR M FOR PM' KHALID SAMAD IN HIS SHAH ALAM BASTION
Hisbah Malaysia today announced it will field former Umno senator Ezam Mohd Noor in the Shah Alam parliamentary constituency in the 14th general election.
Ezam, who has quit Umno twice, PKR once and NewGen Party once, will contest as an independent. Ezam leads Hisbah Malaysia, an anti-corruption NGO.
This was announced by Hisbah Malaysia secretary Abdul Ghani Haroon in a statement today.
"Shah Alam was chosen as it is an urban constituency with a large Malay majority," Ghani said.
The goal, he said, was to create awareness against corruption among Malays and Muslims.
"Hisbah is prepared to cooperate with all political parties and NGOs, except Umno and BN," he said.
Ghani said Ezam had previously requested to contest in the parliamentary constituency of Pekan, against Prime Minister Najib Abdul Razak, to make a stand against "kleptocracy".
However, he said, the Hisbah board rejected the proposal due to the excessive shifting of voters in Pekan.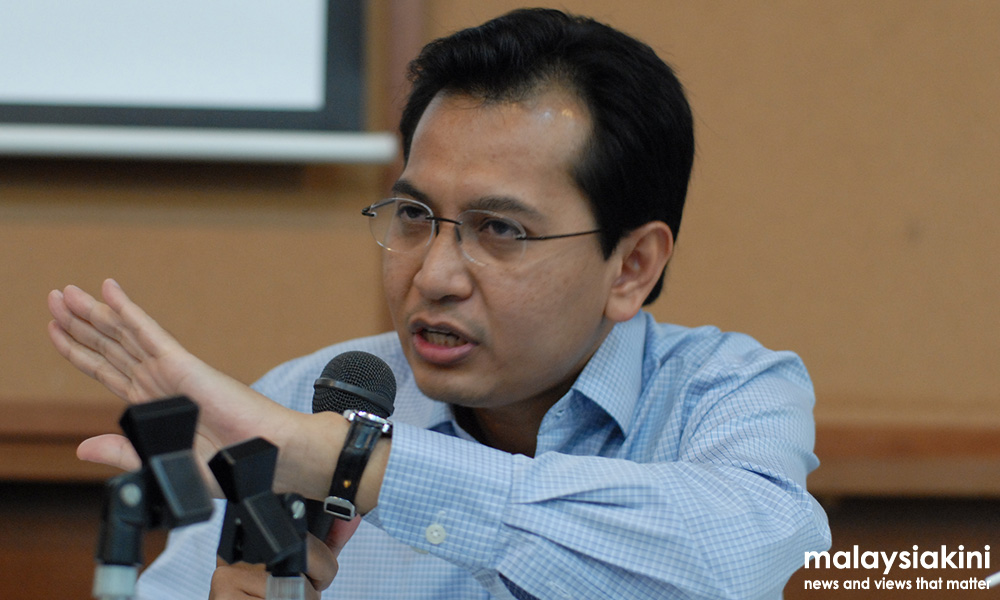 If Ezam is fielded, he will go up against Amanah, which is likely to field its incumbent Khalid Abdul Samad. BN fielded an external candidate, while former PKR leader Zulkifli Nordin also battled for the seat in the last general election.
Khalid, who was with PAS at that time, garnered 49,009 votes against Zulkifli's 38,070 votes.
– https://www.malaysiakini.com
.