AS EXPECTED, 'RM90MIL' HADI PIPES UP SUPPORT FOR NAJIB'S ANTI-CHINESE, ANTI-DAP ATTACKS AT UMNO MEET: DON'T USE 'MALAYSIAN M'SIA' TO SIDELINE MALAY POWER, SAYS PAS CHIEF
PAS president Abdul Hadi Awang has accused those advancing the idea of a "Malaysian Malaysia" as aiming to sideline the power of Muslims, and has called for such attempts to be rejected.
Hadi, in his message published on PAS organ Harakah Daily today, said PAS was founded on the premise of ensuring the rule of Islam.
"The establishment of PAS is the continuation of the struggle to uphold rule by Islam, not for Islam to be ruled over.
"Islam is the one that wields the power, Islam is not the one to be forced," he said in a lengthy statement detailing the history of the party through the years, in which he also stressed the party's upholding of Islamic principles.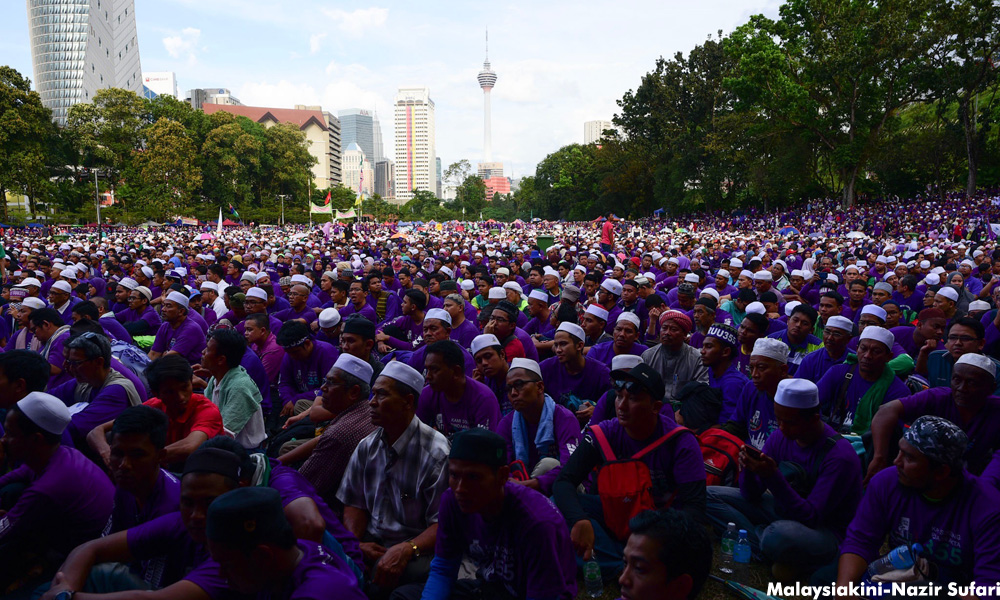 "PAS rejects any effort to to sideline the power of Muslims from the heart of Malaysian politics using the concept of Malaysian Malaysia', although PAS accepts that Malaysia is a plural society," he said, adding Islam is fair to all regardless of race or religion.
Hadi said this was the simple basis of PAS' fundamental beliefs, and said of those who have left the party that it was a process of "filtering" by Allah.
While he did not mention any specific party, he is likely referring to DAP, who has been pushing for the ideal of a "Malaysian Malaysia."
Hadi has also been attacking Amanah, set up by former PAS leaders who had left the party after the heated muktamar of 2015 that had seen the progressives faction obliterated from the party's top leadership.
– M'kini
.