ARE THE CHINESE RUNNING OUT OF MONEY? OR DID NAJIB TRY TO DOUBLECROSS THEM IN KL-S'PORE HI-SPEED RAIL DEAL
First there was this story yesterday,
Bandar Malaysia agreement with IWH CREC lapses
Then it was followed by this one,
IWH CREC disputes TRX City claims over lapsed Bandar Malaysia stake sale deal
I was like "Hey, what's going on?"
These are indeed weird developments.
I really thought it was all a done deal.
Well, I still remember the big news back then in Dec 2015,
1MDB sells Bandar Malaysia land to
Johor, Chinese consortium
It actually sounded quite good at that time – Bangsa Johor and Bangsa Cina building a city for Bangsa Malaysia 🙂
Now I do wonder what really went wrong.
All that's known so far is that IWH CREC can't pay the needed sum to buy the 60 per cent of the project.
Maybe it got something to do with this,
China's capital controls start biting
Don't know lah.
Maybe it's just that they don't have real money.
All the hype about the Chinese having all the money in the world may not be true after all.
Somehow this whole thing reminds me of this news from back then,
RM22 billion Mersing Laguna project cancelled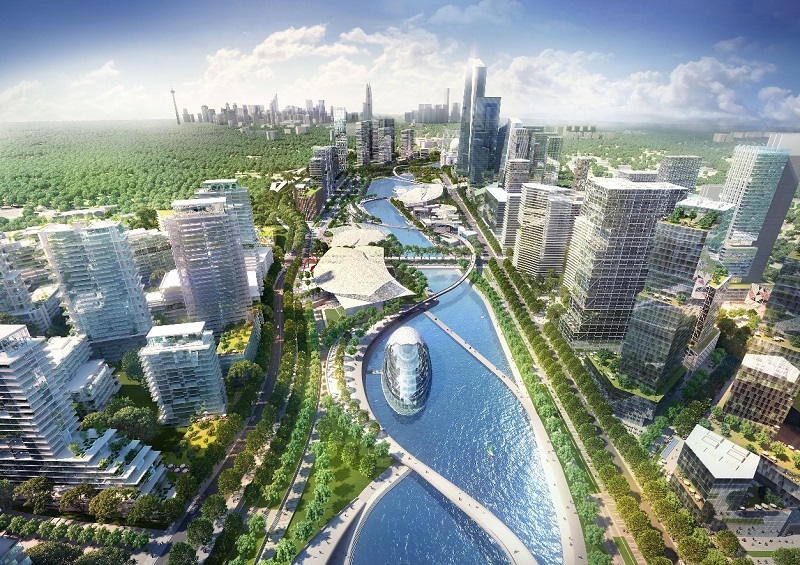 If you bothered to click on the above link, please however not believe in everything written in the story.
There's a story behind that story which only those who were directly involved in the project from start until its cancellation could tell.
I can't. Don't feel like spending nights in a lock-up, okay.
Well, never mind.
I'm actually not so disappointed that the Chinese is out of the Bandar Malaysia project.
Maybe without them I can get this wish of mine for the KL- Singapore High Speed Rail project,
May the Japanese beat the Chinese on the HSR
Back then when it was made known that the Chinese have a foothold in the Bandar Malaysia project, which the HSR will start in KL, I thought the Japanese were out of the race.
Now their Shinkansen bullet train got a better shot for the HSR project.
– http://lifeofaannie.blogspot.co.id
.