APANDI DIGS A HOLE FOR HIMSELF, NAJIB & ROSMAH: IF AG CAN ASK INTERPOL TO ARREST FUGITIVE LAWYER VK LINGAM, THEN WHY NOT JHO LOW?
Attorney-general Mohamed Apandi Ali could find himself in a difficult spot should he ensure action is taken against senior lawyer VK Lingam under the Mutual Assistance in Criminal Matters Act 2002 (MLA) for contempt of court, for which he faces a six-month jail term.
In view of this, senior lawyer Haniff Khatri Abdullah questioned Apandi's sincerity in wanting to pursue action against Lingam, who is currently abroad.
Haniff said if action is taken under the MLA, it would lead to questions as to why Apandi did not give the green light for the same provision to apprehend businessperson Jho Low, who has been implicated in the 1MDB scandal.
"If he takes action on Lingam under the MLA, people will wonder why he turned down the request from the Swiss Office of the Attorney General for assistance under the MLA," he told Malaysiakini.
Last year, it was reported that Apandi had turned down the Swiss OAG's application for assistance in their investigation into 1MDB.
The Swiss OAG's office had indicated that following this refusal, they would seek cooperation from other countries which are involved in the case.
Haniff said while he agreed with the view that the onus is on Apandi to make an application under the MLA to bring back Lingam, he doubts that the AG would do so.
On Tuesday, the Federal Court sentenced Lingam to six months jail for accusing a judge at the highest court along with others of plagiarism with regard to a judgment made in a commercial case.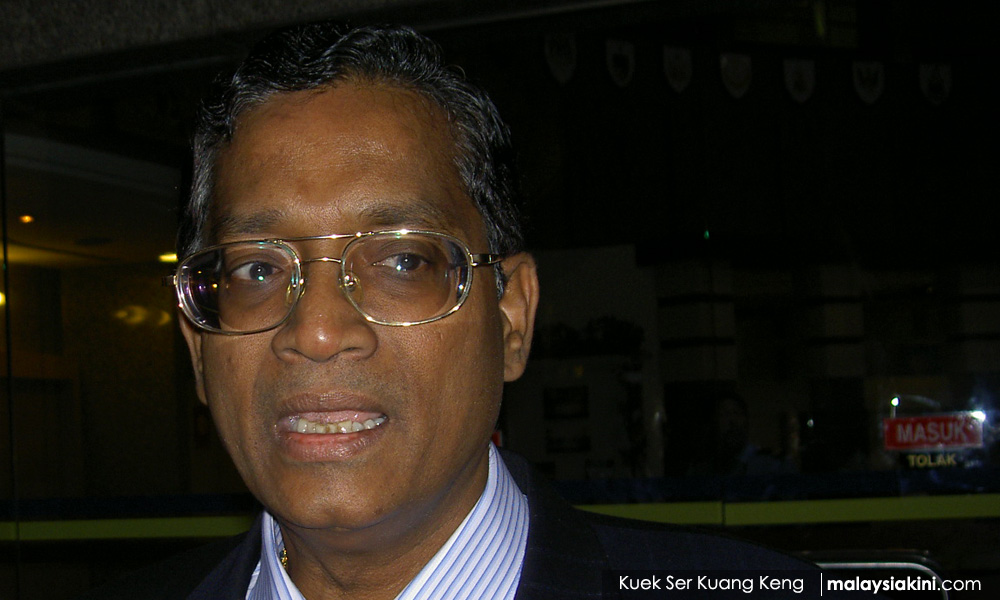 This followed an application by a representative from the Attorney-General's Chambers for a custodial sentence on Lingam.
Yesterday, lawyer Rafique Rashid Ali had suggested Apandi use the MLA to seek help from other jurisdictions to apprehend Lingam.
He also suggested that inspector-general of police Mohd Fuzi Harun can seek Interpol's help to arrest Lingam to face the jail term.
Malaysiakini has contacted Apandi on whether he would make an application under the MLA and is awaiting his response.
Lingam is said to be in the United States seeking treatment for his fractured hip and a bad back.
– M'kini
.