ANWAR'S WARNING OF VIOLENCE BEFORE GE14 CATCHES NAJIB ON THE RAW: PRISONS DEPT RUSHES TO DENY ANWAR ISSUED STATEMENT ON RIOT AT DR M'S 1MDB FORUM
The Prisons Department has denied that jailed former opposition leader Anwar Ibrahim had issued a media statement on Aug 14 on the fracas that erupted at the Nothing to Hide 2 forum.
In a statement today, the department said Anwar, who is serving a five-year prison sentence, was on that date brought to the court complex in Kuala Lumpur to attend a civil proceeding.
"When in court, Anwar was under constant surveillance by prison officers and personnel. Those not related to the court proceedings were not allowed to meet him, including the media.
"The photograph used, together with the article (on Anwar's statement), was not from the time when Anwar was in court on Aug 14," the department's deputy policy director Supri Hashim said.
Supri said prisoners are not allowed to make statements without authorisation from the department and Anwar had not been given the green light to do so.
Malaysiakini was among the news organisations that published Anwar's statement on the forum.
In the statement, emailed to Malaysiakini by PKR, the former opposition leader expressed concern that violence might escalate as the next general election draws closer.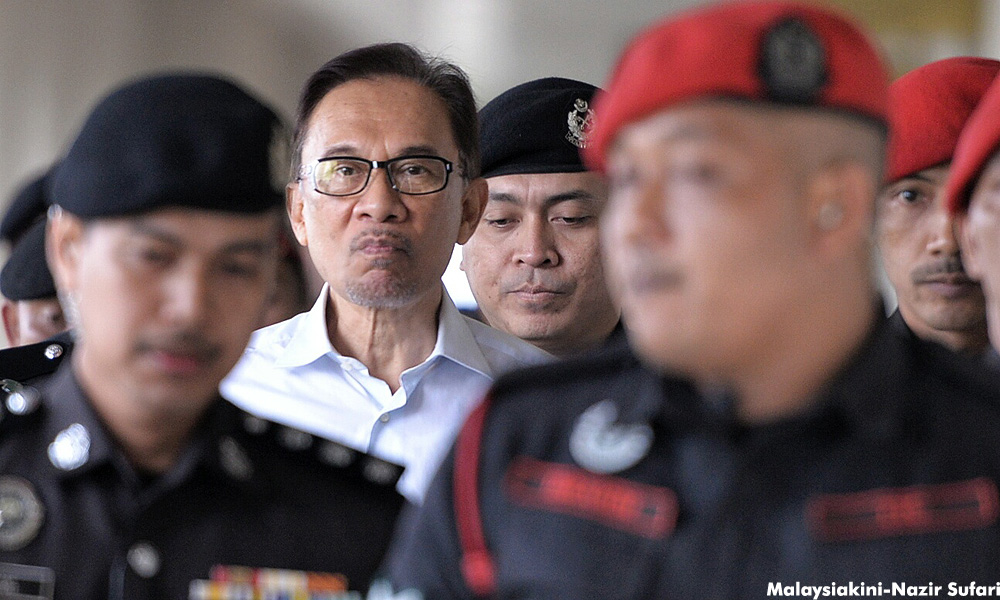 Anwar also recalled how he had encountered similar experiences in the past.
As for the photograph that accompanied the article, Malaysiakinihad used an image from its archives as per the normal practice.
Sunday's Nothing to Hide 2 forum came to an abrupt end when a riot broke out among the audience, which saw flares lit while chairs and slippers were thrown in the direction of Dr Mahathir Mohamad.
Mahathir and the opposition blamed Prime Minister Najib Abdul Razak and Umno for the violence.
However, Umno claimed that dissatisfaction within the opposition towards Mahathir's response on the Memali incident ignited the ruckus.
– M'kini
.