ANWAR TO TAKE ON NAJIB: PEKAN MAY BE UNASSAILABLE DUE TO CHEATING BUT THE REST OF PAHANG IS FREE-FOR-ALL
Of all the daunting tasks Pakatan Harapan's leadership council has assigned its respective parties for the 14th general election, PKR may have the toughest one of all – to infiltrate Prime Minister Najib Abdul Razak's stronghold of Pahang.
Putting PKR in charge of Pahang is a curious move.
By virtue of it being an Umno stronghold with many Felda seats, one would have assumed that Umno-splinter group Parti Pribumi Bersatu Malaysia (Bersatu) would be playing a bigger role.
One Harapan source however told Malaysiakini that Bersatu was not very keen on Pahang.
Independent research institute Ilham Centre previously noted that Bersatu had a very limited presence in Pahang's Felda areas, and that the issues the party were raising did not resonate with settlers.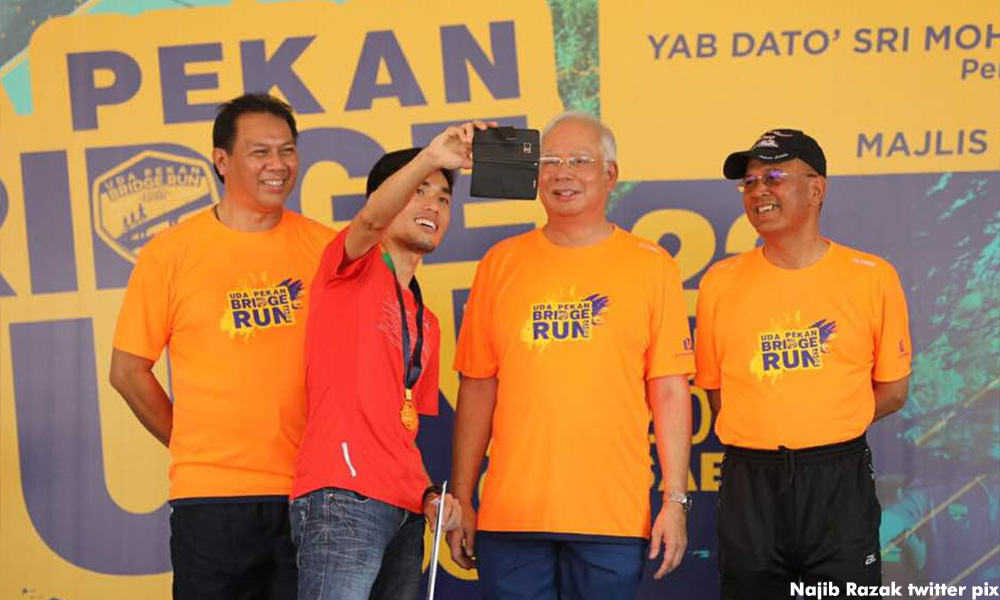 Thus, according to the source, the task of capturing Pahang has fallen on PKR's hands by virtue of Indera Mahkota MP Fauzi Abdul Rahman's seniority among opposition leaders in the state.
With Najib now moving to consolidate Felda and rural Malay support, taking Pahang away from BN would not be an easy feat.
But Fauzi is confident that even if Harapan can't win the state, they can still do plenty of damage.
"We could possibly deny them a two-thirds majority in the state assembly," he told Malaysiakini.
Pahang's possibilities
On the surface, it appears the opposition is not that strong in Pahang, having only 12 out of 42 state seats.
However, a deeper look will show the opposition is actually gaining ground, having reduced BN's majority in the state from 37 in 2008, to 30 in 2013.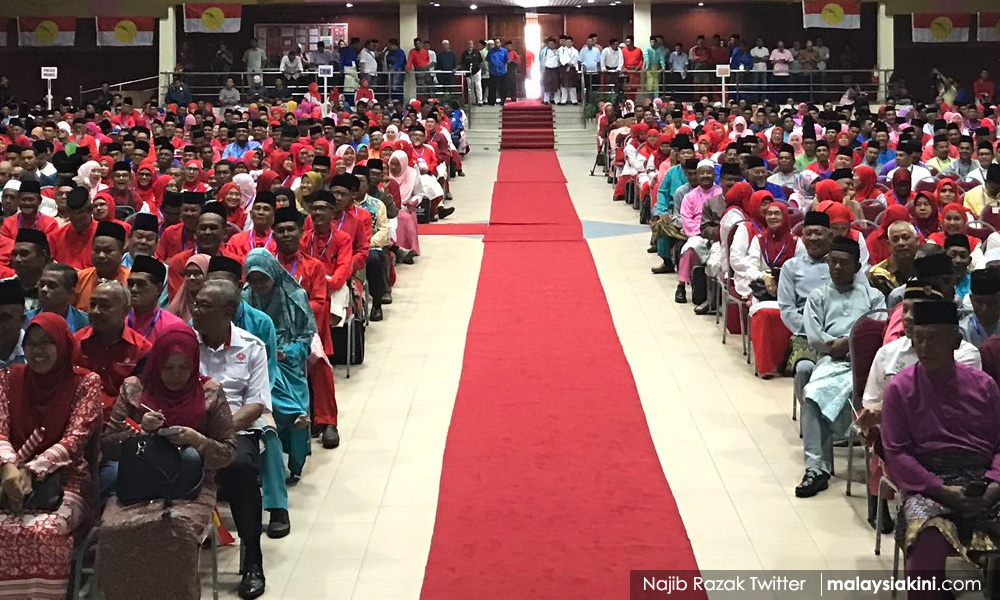 Based on 2013 election data of Pahang's 27 Felda state constituencies, if Harapan can secure straight fights and swing 10 percent of BN's supporters their way, they could capture five seats: Dong, Tahan, Panching, Luit, and Lanchang.
Meawhile, a 10 percent swing on the Parliament level could see Harapan capturing Cameron Highlands, Lipis, Jerantut, Bentong and Bera.
Dong, Tahan, Panching, Luit, Lipis and Jerantut, however, were seats previously contested by PAS as part of the defunct Pakatan Rakyat. A split in opposition votes could see BN retaining these seats, and even retaking those currently held by the opposition.
Meanwhile, besides Pahang, PKR has also been tasked with leading Harapan in Negeri Sembilan, Selangor, and Sabah.
PKR, DAP tackle Borneo
Malaysiakini understands that Negeri Sembilan, as well as Malacca and Perak, were the last states Harapan made decisions on.
Sources have said that in the spirit of dividing the states equally among the component parties, it was decided that PKR would take Negeri Sembilan, Bersatu would take Perak, and Amanah would tackle Malacca.
One source said PKR was favoured for Negeri Sembilan because Aminuddin Harun, who was chosen as Harapan state chief, is a two-term assemblyperson.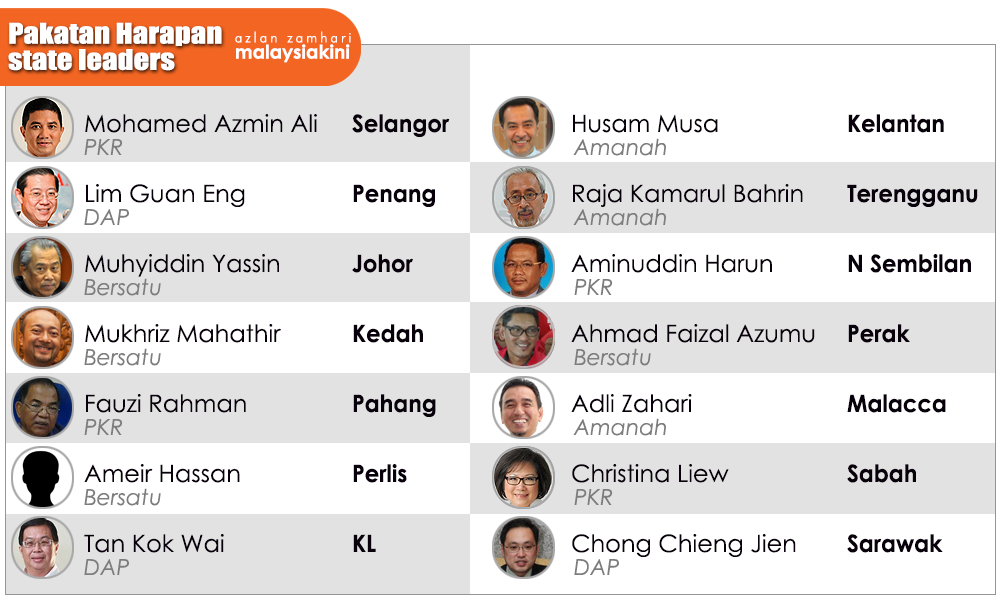 The source also said in Sabah, PKR would be working closely with Parti Warisan Sabah (Warisan), which is spearheading opposition efforts against BN in the state.
"We are working very closely with Warisan, and our seat negotiations are almost complete," the source said.
Selangor meanwhile is one of two Harapan bastions that the coalition seeks to defend.
Selangor Menteri Besar and PKR deputy president Azmin Ali has been chosen by Harapan for this.
However, it remains to be seen how PAS' decision to sever ties with PKR would affect Harapan's chances of retaining the state.
Meanwhile another Harapan component party, DAP, has been tasked with retaining the coalition's other stronghold Penang.
DAP is also in charge of the campaign in Kuala Lumpur and Sarawak.
While Penang and Kuala Lumpur may be easy to retain, Sarawak is a different ball game.
In the 2016 Sarawak election, DAP lost five state seats due in part to clashes with PKR in six seats following a breakdown in negotiations.
Sarawak PKR and DAP, however, have mended ties and have already reached a deal on seat distribution for the upcoming parliamentary elections.
Previously in this three-part series:
Part 1: The Bersatu generals leading Harapan in GE14's battleground states
Part 2: Amanah's 'mission impossible' to capture K'tan, T'ganu
– M'kini
.