AGONG SHOULD SACK NAJIB FOR DEMEANING ROYAL INQUIRY: MAHATHIR GIVES RCI UNTIL 5PM ON FRIDAY TO INSERT DELIBERATELY LEFT OUT EVIDENCE OR FACE LEGAL ACTION
Dr Mahathir Mohamad today sent a notice of demand to the Royal Commission of Inquiry (RCI) on Bank Negara's forex losses in the 1990s, giving them until Friday to include in their report the former premier's 495-page submissions and evidence supplied during the hearing.
The notice was sent by the law firm of Haniff Khatri to RCI secretary Yusof Ismail's office this afternoon.
The three-page letter stated that the failure to abide by the request would result in Mahathir taking further legal action.
Among the documents missing in the 524-page RCI report were three written requests by Mahathir, written submissions by his lawyers and the transcript of the proceeding on the submissions and the requests, it said.
"The notes of proceeding were referred by the panel members as part of their conclusion and at their whims from pages 68 and 258.
"Hence the RCI report did not contain the complete report as these sections are missing. Until it is inserted by 5pm on Friday, our client reserves the right to take the necessary legal action to protect himself," the letter stated.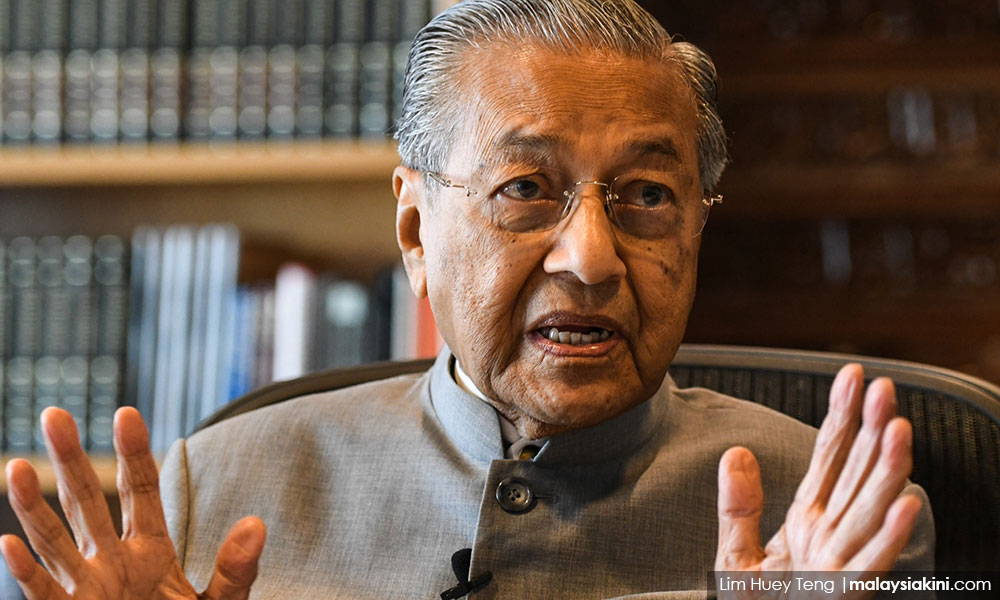 On Dec 1, Haniff highlighted Mahathir's missing evidence and said the RCI's report contained "half-baked" stories.
The report was tabled at the Dewan Rakyat last Thursday where the five-member panel concluded that Bank Negara made a loss of RM31.5 billion between 1992 and 1994 by speculating on the forex market.
Although the RCI primarily blamed former Bank Negara officer Noh Mohamed Yakcop, the commission also implicated Mahathir, along with former finance ministers, Anwar Ibrahim and Daim Zainuddin, for misleading the cabinet.
– M'kini
.