AFTER MAKING PKR A LAUGHING STOCK WITH PAS TALKS, AZMIN PLAYS STATESMAN IN PUBLIC WHILE LETTING LOOSE HIS BARKING DOGS LATHEEFA, AFIF & 'CERTAIN' NGO LEADERS ON RAFIZI & CO IN PRIVATE
PKR deputy president Mohamed Azmin Ali has urged party leaders to refrain from public bickering.
"I would like to remind all leaders to stop bickering in the public domain, especially through media organisations that are not friendly with the opposition.
"All leaders should instead focus on how we can work together to face the upcoming elections," the Selangor menteri besar told reporters after launching the International Business Summit 2017 in Shah Alam today.
"The nation's interest is more important than differences of views or opinions.
"So I have no comments on matters concerning the party because I am confident that the party president and the party can manage these matters internally and not in the public domain," he stressed.
Azmin said this when asked for comments on PKR supreme council member Latheefa Koya's open criticisms against PKR vice-president Rafizi Ramli's latest take on the removal of Abdul Khalid Ibrahim as Selangor menteri besar in 2014.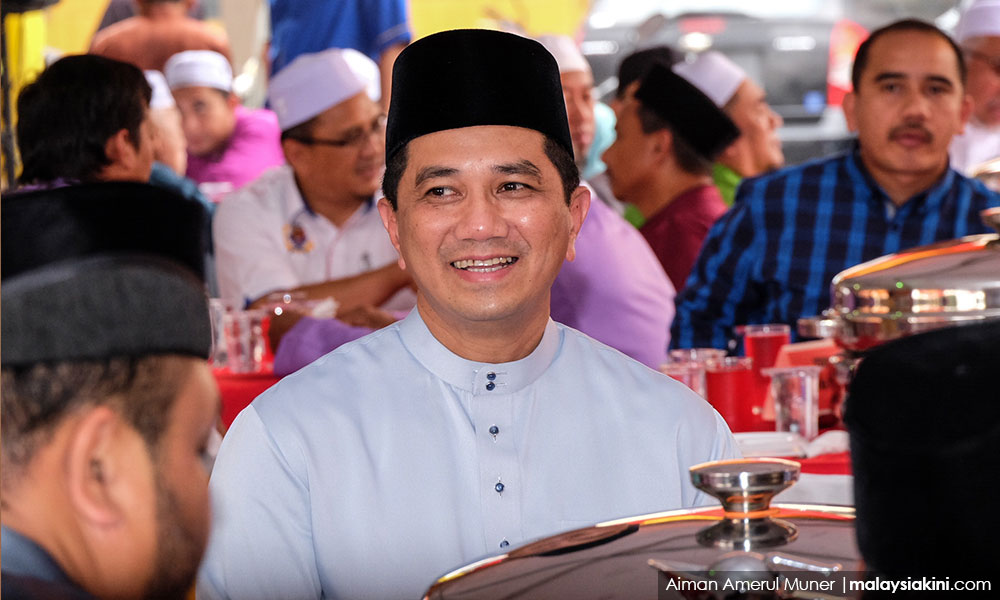 Rafizi had insinuated that then Bersih chairperson Ambiga Sreenevasan had a role in it, but Latheefa said she was privy to the whole affair and that this was not true.
Asked how he has personally handled the situation and criticisms against him, Azmin said he accepted the fact that such differences are a part of the democratic process and must be managed in a responsible manner.
"I will continue to remain patient and have perseverance because Allah SWT will reward those who are patient and persevered with a victory," he added.
At the end of the day, Azmin also said all leaders should realise that the rakyat will lose faith in those who resorted to public bickering rather than working for their interests.
– M'kini
.