AFRAID OF FACING IRRELEVANCE? WHY ARE PKR-LINKED ACTIVISTS GUNNING DOWN FAST-RISING & VERY TALENTED SYED SADDIQ?
Sacrifices can be made without publicising the deed and trying to make oneself seem "noble" for doing so, human rights activists E Nalini told Syed Saddiq Syed Abdul Rahman today.
In a Facebook post, Nalini shared a KiniTV clip of the Parti Pribumi Bersatu Malaysia (Bersatu) Youth chief's press conference to announce that he would be turning down an Oxford scholarship to remain in politics.
"Ok dude, wait a second! Lots of people have sacrificed too many things for this country. Some have sacrificed their life; many have sacrificed their freedom; many have sacrificed (an) ordinary life and have been living a simple life for the cause they believe in.
"They don't do press conferences to mention that they are sacrificing something.
"Come on. You are a young chap, there are a lot more opportunities waiting for you out there. When you make a choice, it's solely your decision, and you don't have to make yourself look noble for doing so.
"Every Malaysian has to sacrifice in some way to see real change," wrote Nalini.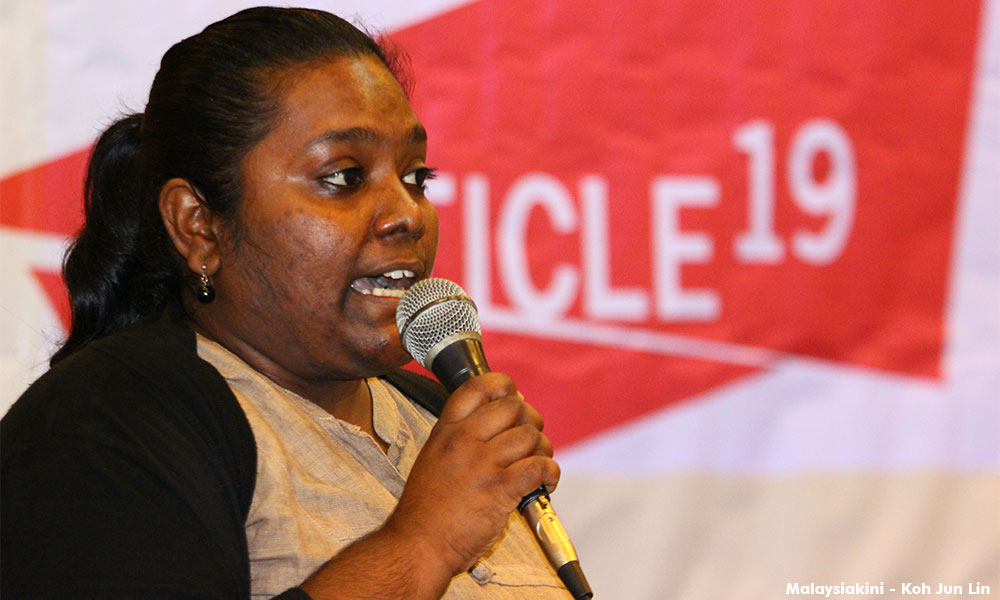 Many netizens also concurred with Nalini in the comment section, saying Syed Saddiq could have continued "his fight for a better Malaysia" after completing his one-year Master's degree course.
Some remarked that the Bersatu Youth chief was looking for political mileage with his announcement, while there were also those who said that Nalini was being a "little harsh" with her remarks.
Syed Saddiq's emotionally charged announcement earlier today came as a shock to even his party colleagues, as he had only consulted his parents and close friends about it.
It had been speculated that the press conference was held to announce his resignation from Bersatu to further his studies.
"I have made a decision to put Oxford behind and to prioritise, to focus on this struggle for a better Malaysia.
"(The) political party is not a priority. But I know if I were to go to Oxford, my heart will not be there. My heart will be in Malaysia," the Syed Saddiq said.
During the press conference, he also claimed that he was offered RM5 million in cash by certain parties out to weaken Bersatu, by "threatening or bribing" its leaders and founding members.
He also claimed he had evidence of the bribery attempts, and said he would be disclosing it to Bersatu's top leaders in the near future.