ACID TEST FOR AZMIN – WILL HE PUT SELANGOR OR HIS OWN INTERESTS FIRST: AMANAH TO MOOT SNAP POLLS TO PRE-EMPT 'EC'S GERRYMANDERING DESIGNED TO HELP NAJIB WIN BACK POWER'
The question of whether to hold snap polls in Selangor will be raised at the next state Pakatan Harapan meeting.
Selangor Amanah chief Izham Hashim said there was some merit to the idea, as it could circumvent the ongoing Election Commission's (EC) redelineation exercise.
"I will bring up the matter for consideration… We have to discuss the implications and get views from the national leadership," Izham told Malaysiakini.
Harapan claimed the redrawing of electoral boundaries would result in severe voter malapportionment and gerrymandering, which it says would favour BN.
Selangor, which has been battling the redelineation exercise in court, is especially affected.
While snap polls could give Harapan an advantage, Izham cautioned there were downsides as well.
"The moment you do a separate state election, BN will dump their entire army (election machinery, on Selangor)," he said.
No guarantee
Selangor PKR deputy chief Zuraida Kamaruddin expressed similar concerns.
"On one hand, we would avoid the treacherous redelineation, but it might not guarantee a win in a by-election situation," she said.
She added there had been informal discussions on snap polls in the past, but did not elaborate.
RELATED STORY: DON'T WAIT FOR GE14, DISSOLVE SELANGOR ASSEMBLY NOW: 'SMART MOVE' BUT DOES AZMIN HAVE THE NERVE AFTER HIS DISASTROUS 'I WANT TO BE PM' BUNGLE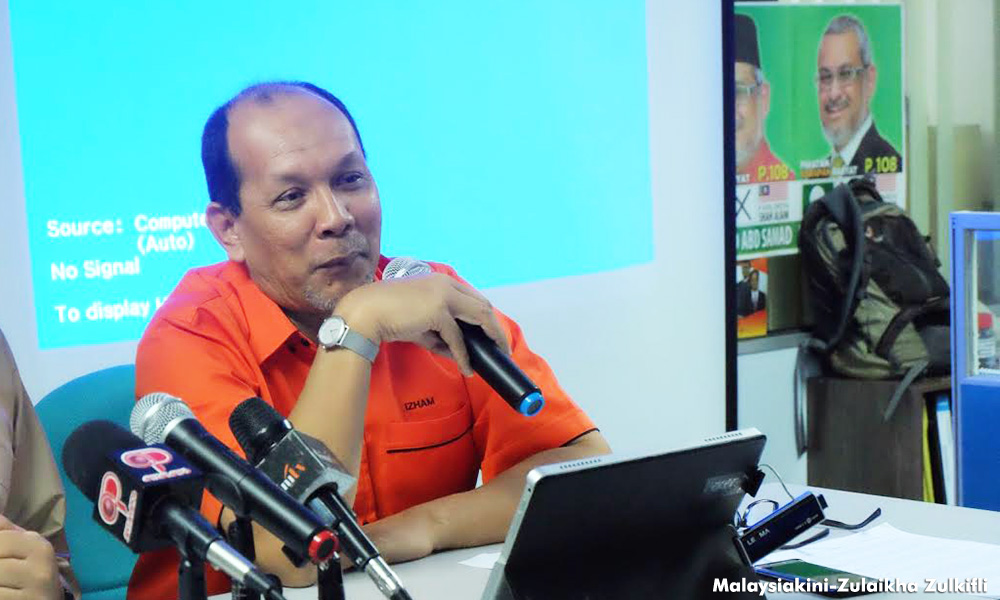 She said Harapan was confident they could retain Selangor even if the redelineation exercise proceeds.
This would not be the first time a snap election was on the cards for Selangor.
Previously, such a move was mooted after PAS severed ties with PKR last April.
Selangor Menteri Besar Azmin Ali, however, rejected this notion saying PAS would still remain in the state government to continue the mandate they received in 2013.
Selangor is one of three states not under BN control, and one that the ruling federal coalition is eager to recapture.
The opposition coalition Pakatan Rakyat first won Selangor in the 2008 general election.
Besides BN, PAS is also looking to wrest the state from its former Pakatan allies.
MKINI
.